By default, we'll send you all kinds of email to keep you updated on what your followers are doing, how people are interacting with your profile, or what's going on around the site. Click here to go to your email notifications page if you are already logged in.

If you want to change when we send you emails, you can modify that your email notifications, which you can access through your account settings.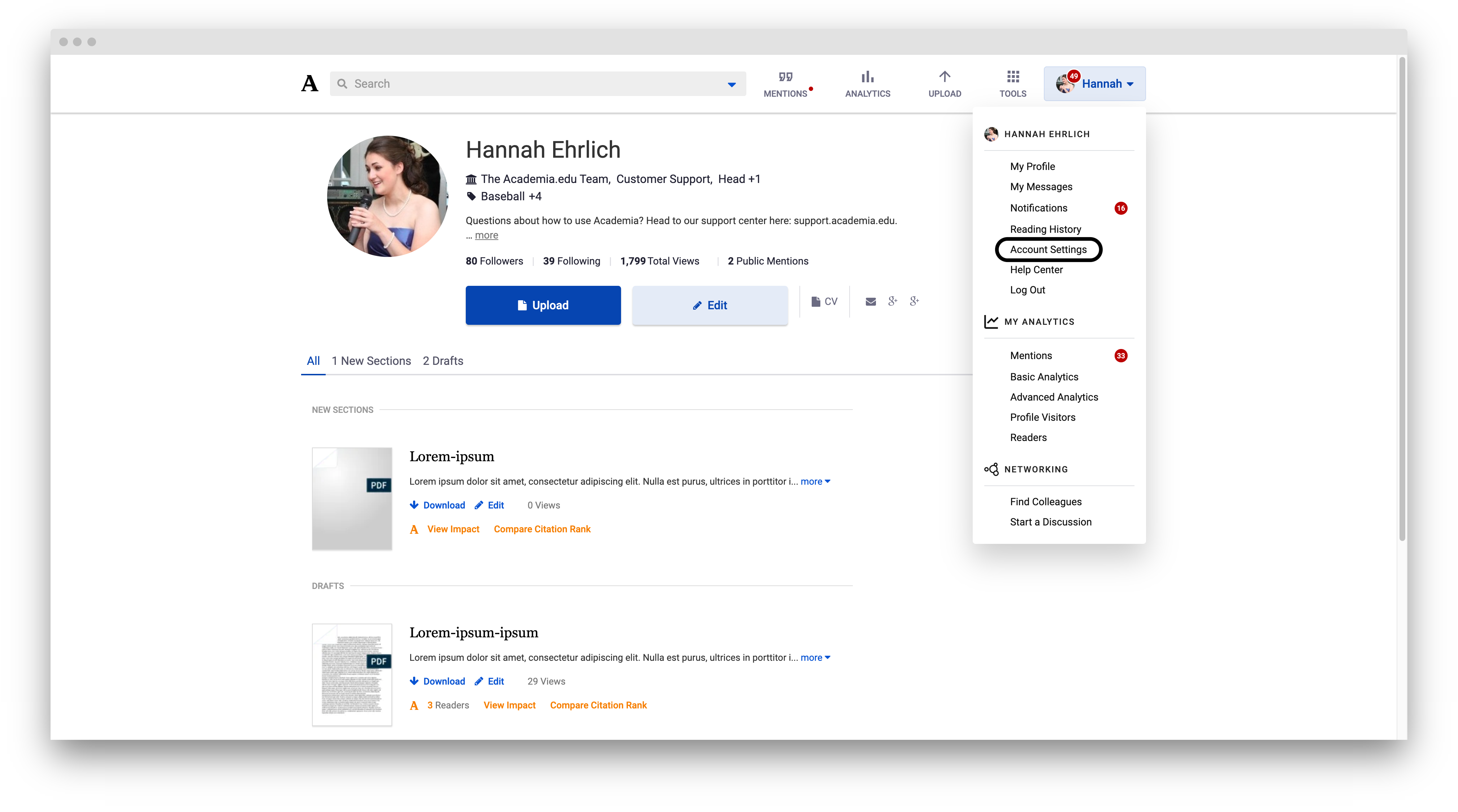 Once you're into your settings, clicking "email notifications" will give you a big list of things you can customize.

Or, if you don't want to get any emails from Academia, you can click the "Unsubscribe from all Academia Emails" at the very bottom.