All papers on Academia are free to read and download. All you need is an Academia account to download; you don't even need an account to read on the site!
Keep in mind that sometimes authors or uploaders may choose to only upload a partial piece of a document, such as a cover, excerpt, table of contents, or paper preview. Uploading to Academia Premium will not expose the full paper to you. Instead, we recommend contacting the uploader or author to see if they can provide a full version of the paper to you.
If you are requested to pay for a paper, there are two things that may be occurring:
1. You have left Academia and are being asked to pay for a paper on a non-Academia website. Academia is not liable or able to provide refunds for any payments made on any non-Academia websites. Be careful to check the website URL of the page you're on! All Academia paper pages will start with Academia.edu.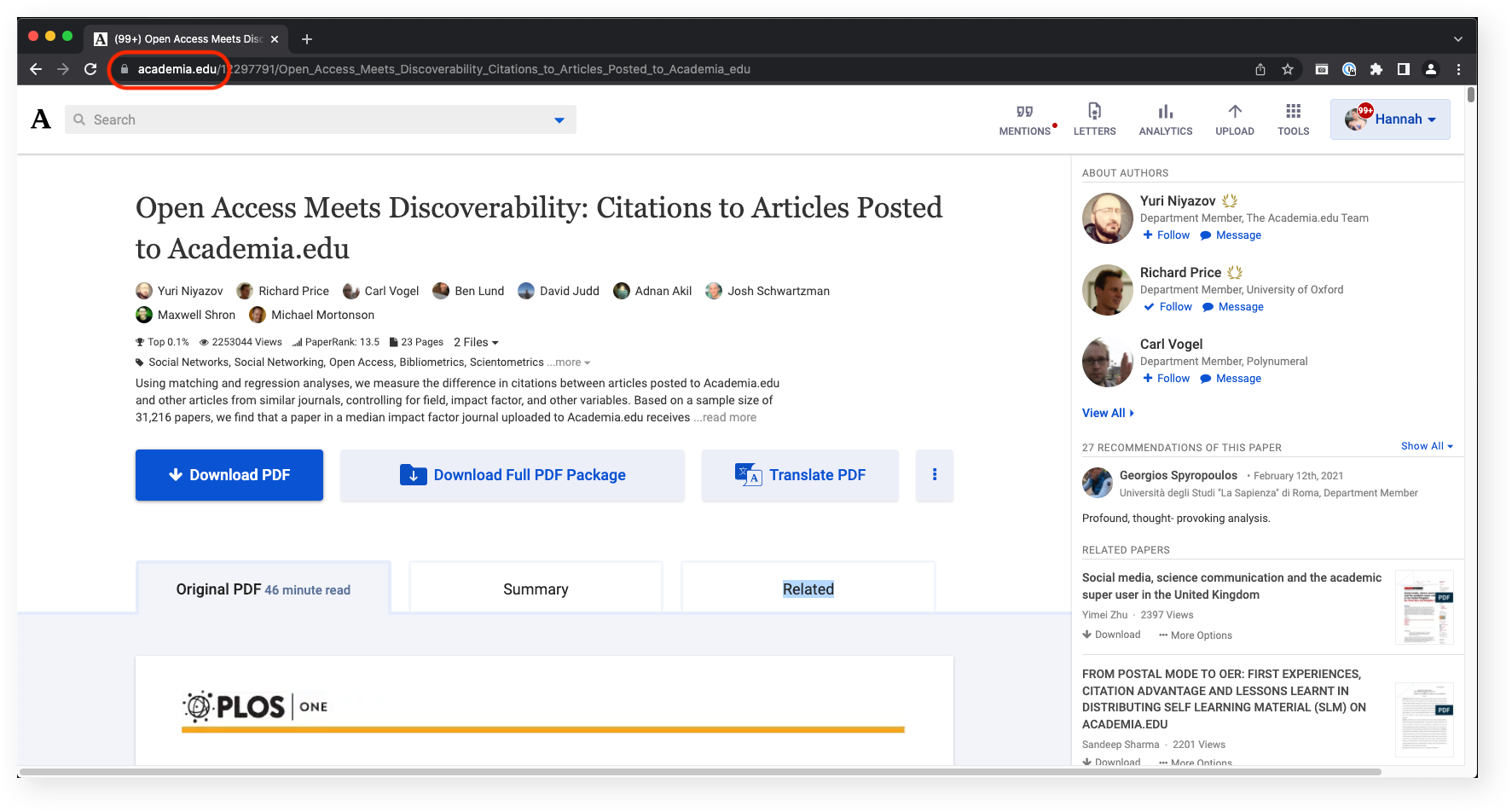 Keep in mind that our free download buttons will always be blue and included on the paper information card at the top of our page. Any download buttons in the paper may take you off Academia.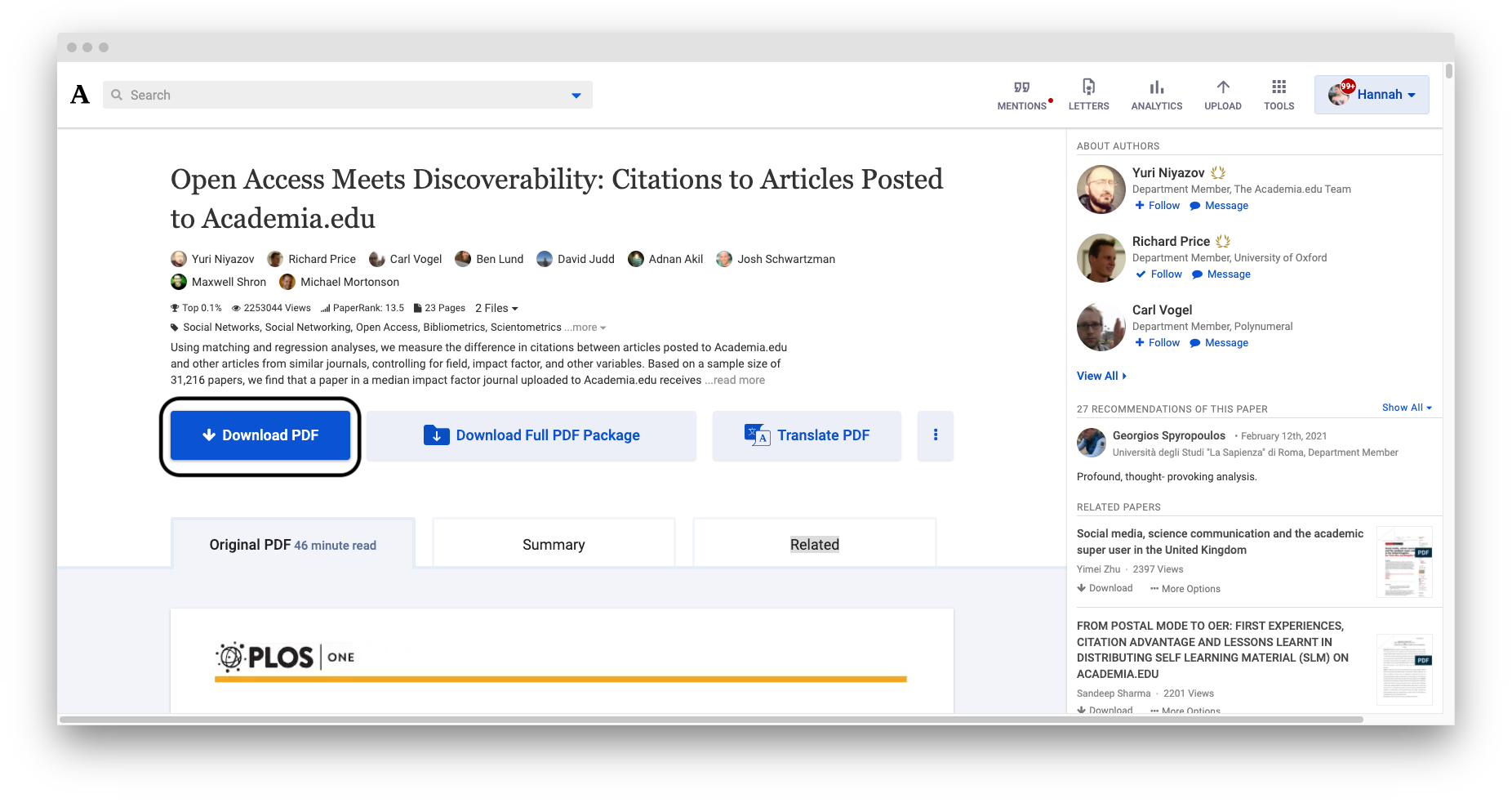 2. You're being asked to upgrade for one of our Academia Premium products. We offer a number of Academia Premium features and experience that may improve your paper reading experience or improve your paper downloading efficiency. However, these are all addons to our basic Academia experience. You should always be able to skip through our Academia Premium options and download your paper for free.