If you have a new email address or have lost access to your old email address, you can still access your Academia.edu account.

If you remember your password, you can log in with your registered email address, even if you have lost access to it. After you log in, head to your Account Settings to edit your email. You can go there by clicking your name in the top right-hand corner, then clicking "account settings."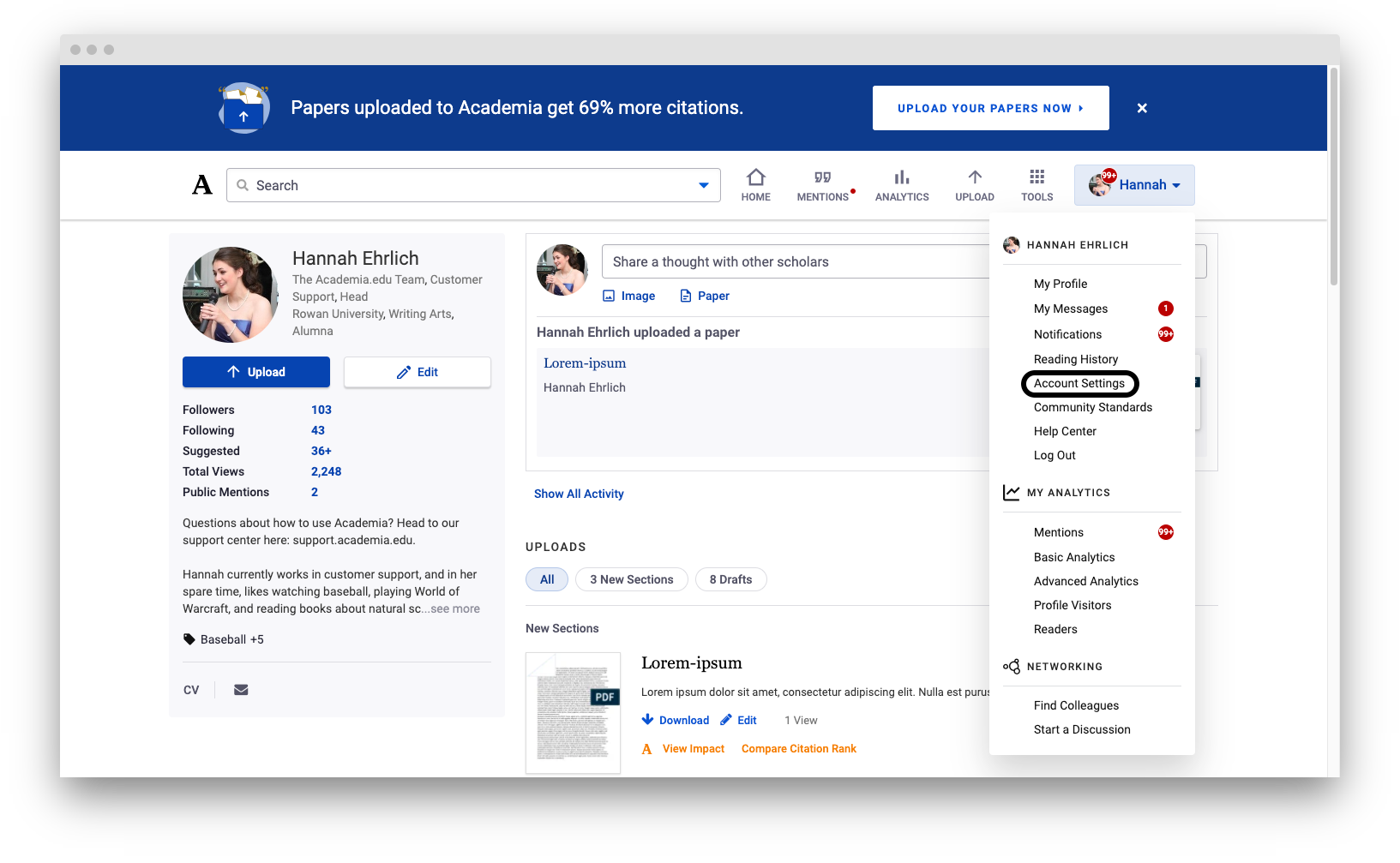 You can change this information easily in our basic account settings window.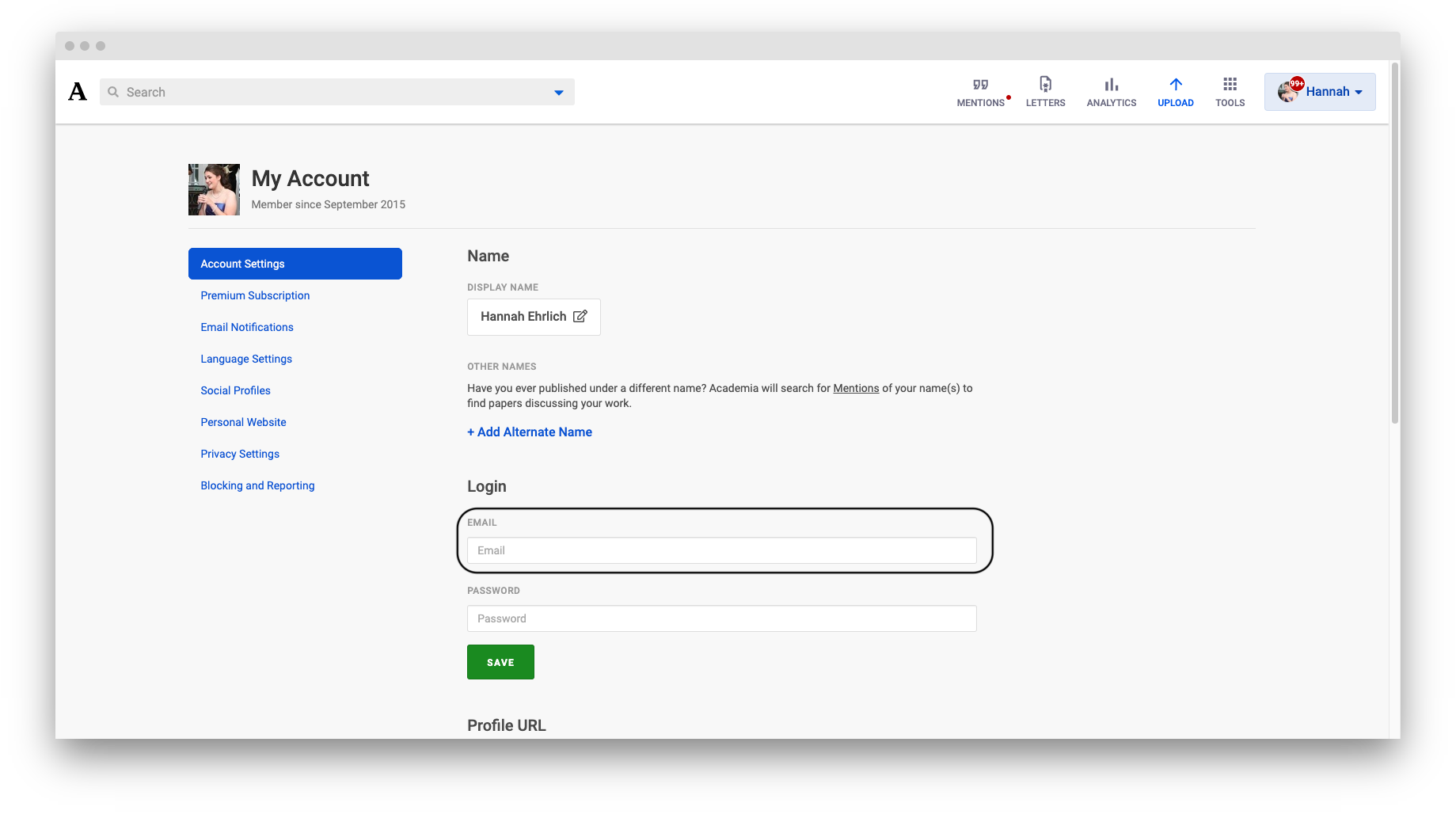 If you have forgotten your password to your inaccessible email account, email us to request a change. Be sure to include in the email:

Your Full Name

Your Academia.edu profile URL

Your registered email address

Your new email address
IP address from where you most recently accessed your Academia.edu account. Please Google "What is my IP Address" to find it.

Once you have received confirmation of the change, you can then use your new email address to reset your password.