What is my personal website?
Your personal website is a way to display your academic work without weighing it down with a social network profile. Using a personal website grants you some general features that you can't get anywhere else on Academia. These features include, but aren't limited to:
New website link

Customizable header

Contact form

Downloads without sign-ups

A more personal space on the internet
Editing your personal website is extremely easy: all of the information is imported from your Academia profile. To change information on your personal website, simply change information on your Academia profile.


Here's a good example. Here's Richard's biography on Academia:



Here's his matching biography on his personal site: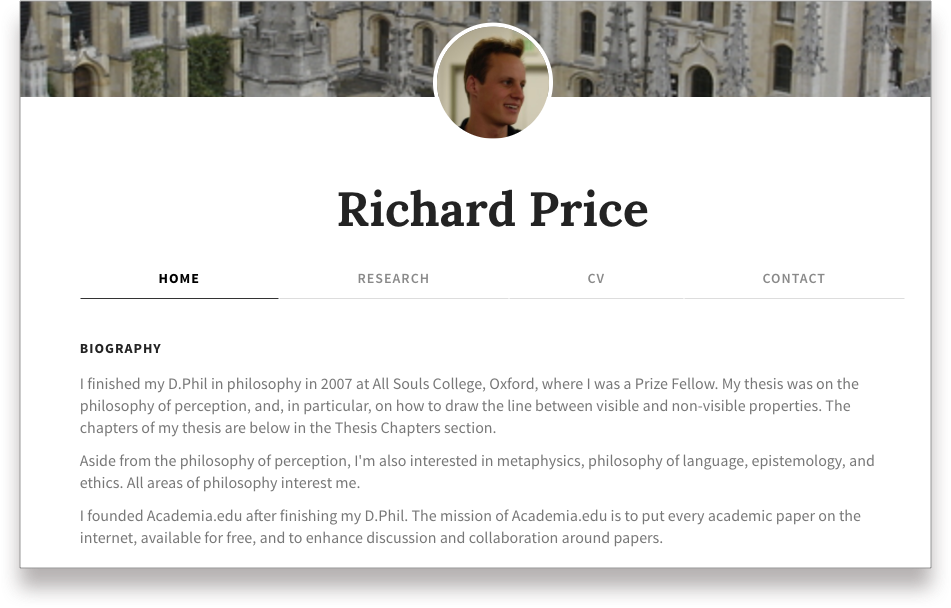 If you have other questions about your personal website, here are some other good help pages to review: