In some cases, users may not tag their papers or other research with research interests. If you've tried searching by research interest and now you want to do a paper title search, simply enter your query and click "Enter"! You can also click "View All Results."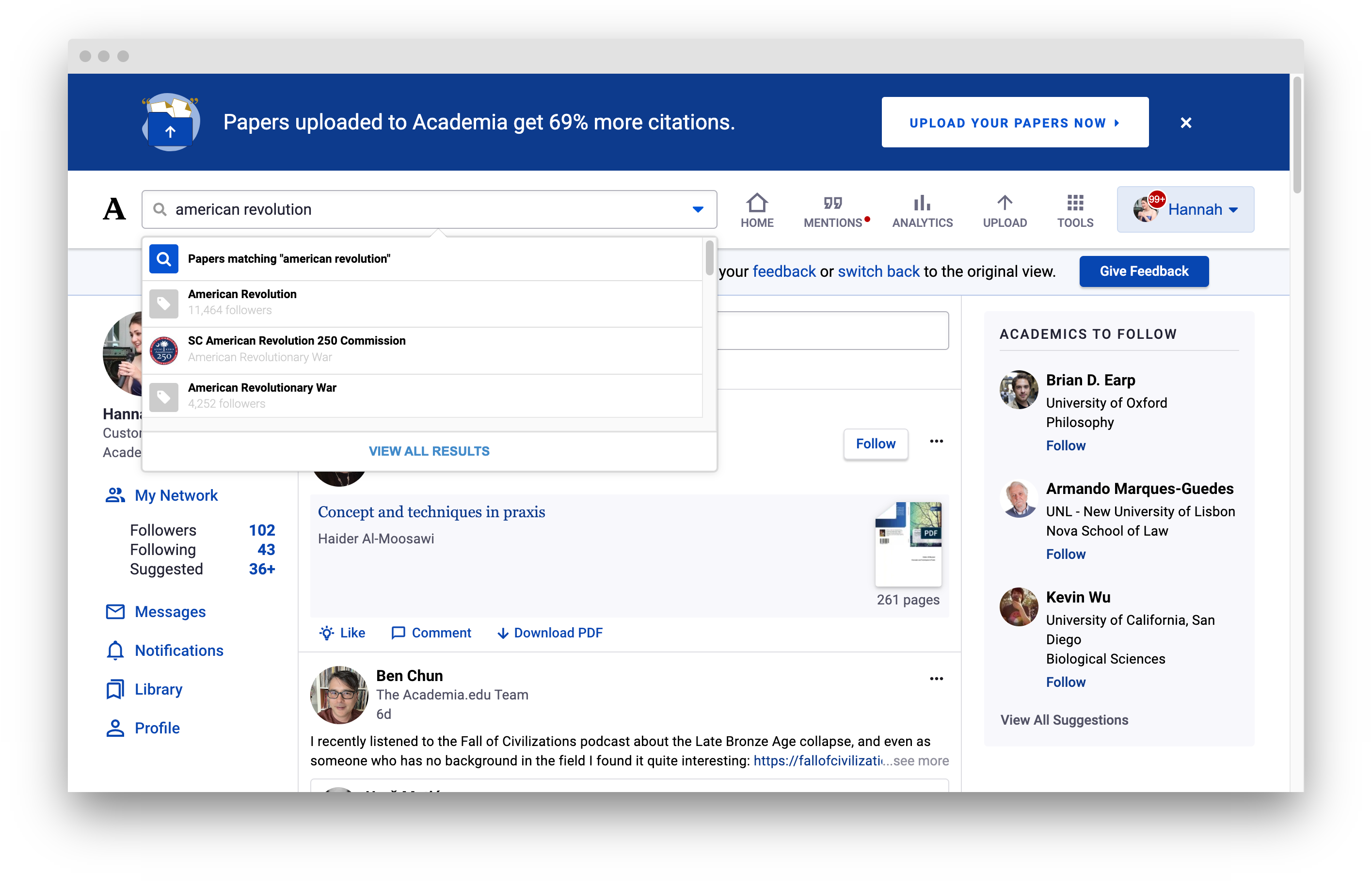 If you're not already an Academia Premium member, we'll ask you if you think that's the right choice for you. Academia Premium members have access to more powerful search option than our free members!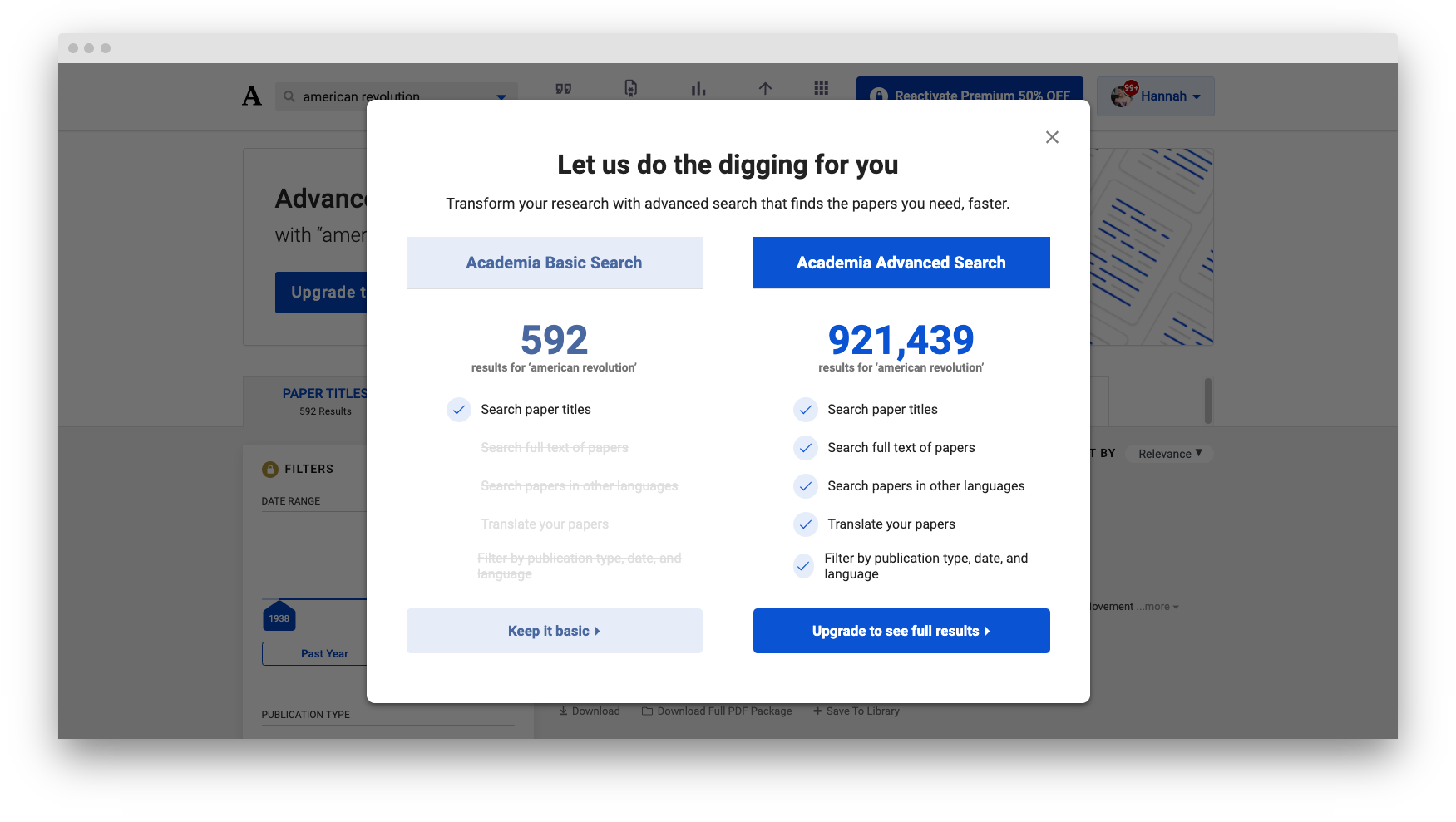 Select "Keep it basic," if you're looking for our free search options, or click "upgrade to view full results." Either way, we'll take you back to our search page.

This will lead you to our search page that displays all the paper that have your search query in the title. From here, you can click View and Download to review these papers, or you can click on the author names to learn more about the papers' authors and co-authors!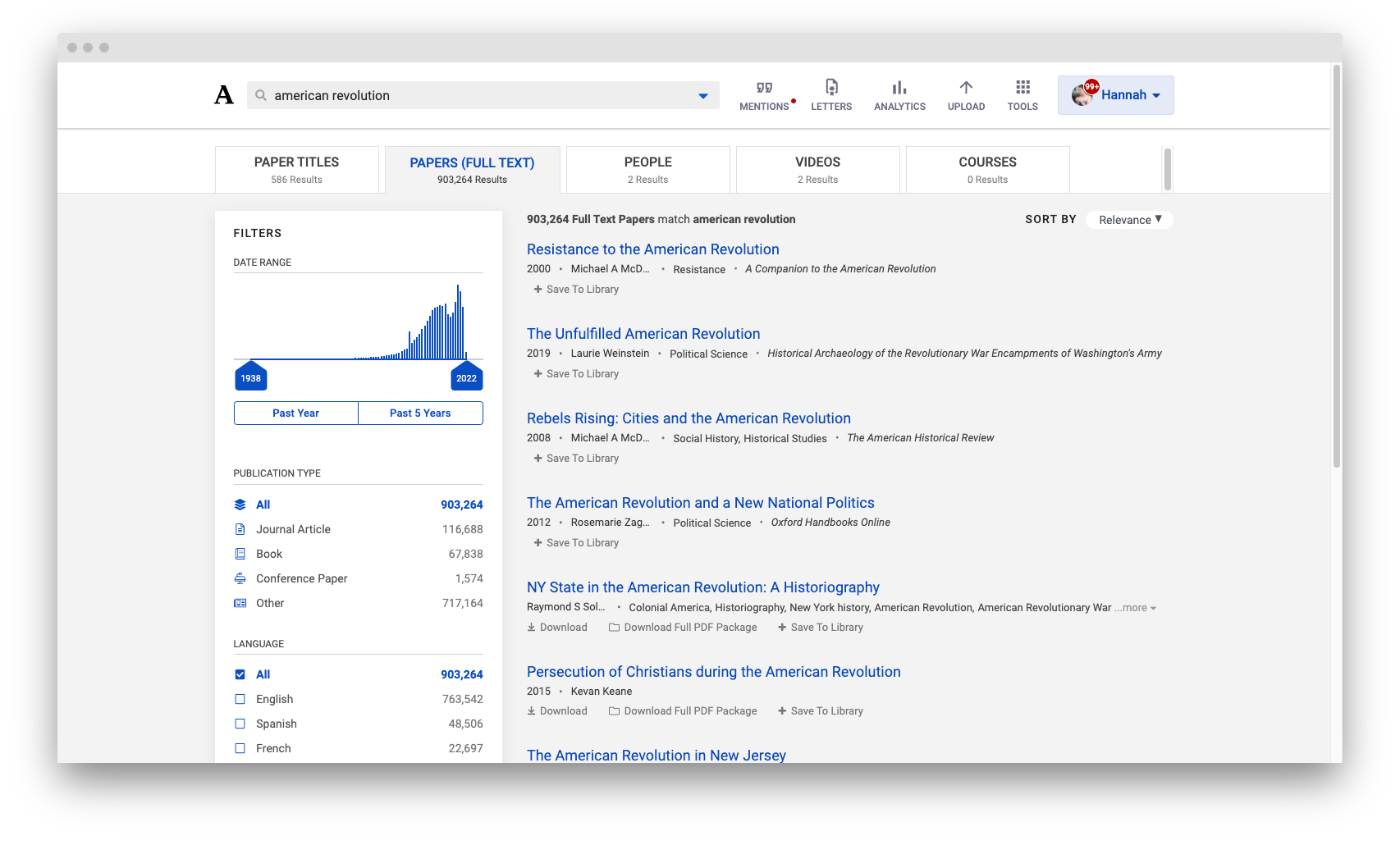 For free, you can change your search parameter to see more relevant or more recent papers. Or, if you're looking for a specific author, you can select the "users" tab to search for a person instead.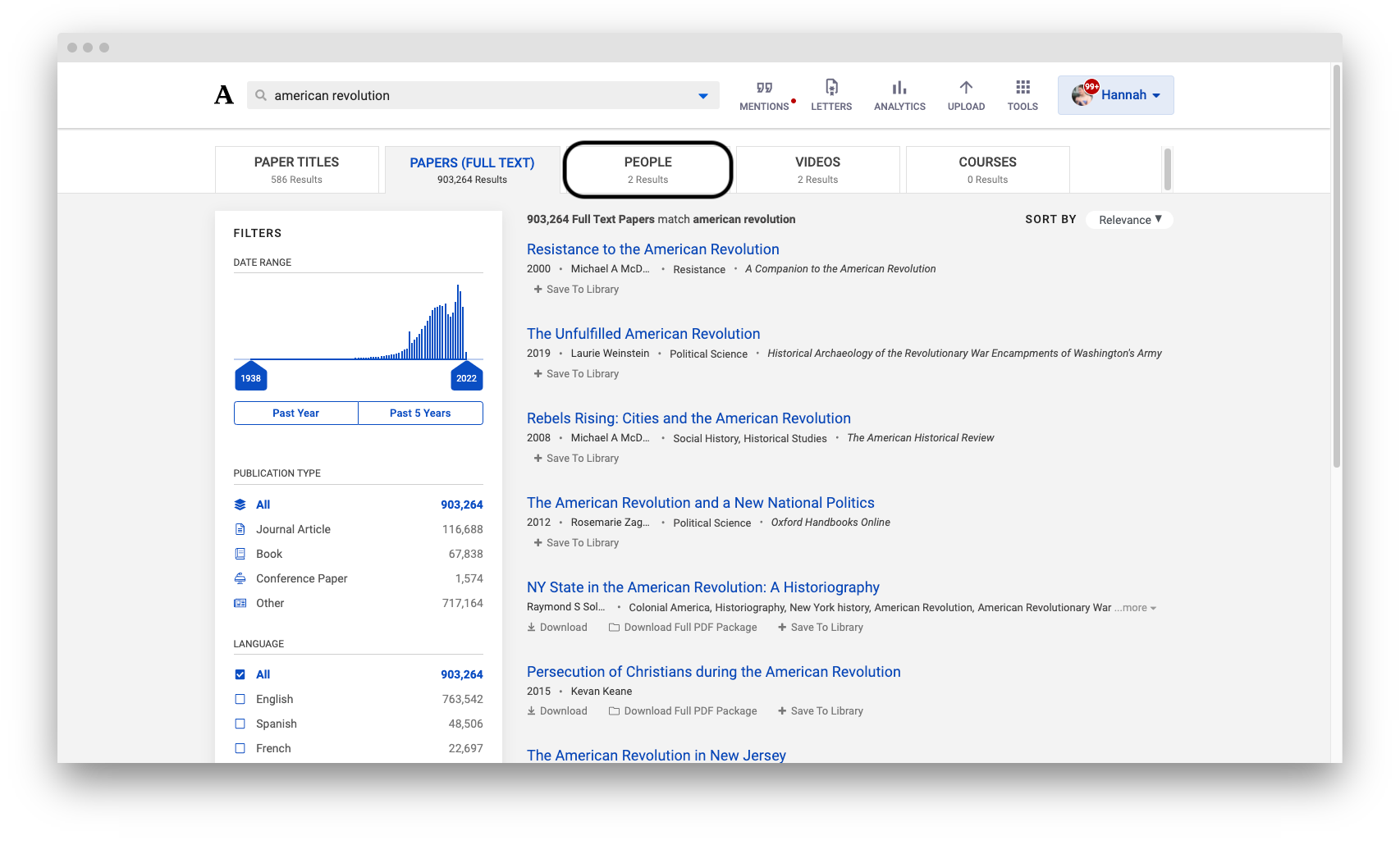 What's the box on the top mean?

If you sign up for our Academia Premium service, you'll have access to our powerful Advanced Search, which will search the full text of every paper on Academia, rather than just the titles and authors. If you're interested in that, click the box, enter in your payment information and you'll have access to even more search results! You can also head to our Academia Premium checkout by selecting the "Full Text" tab if you haven't already uploaded.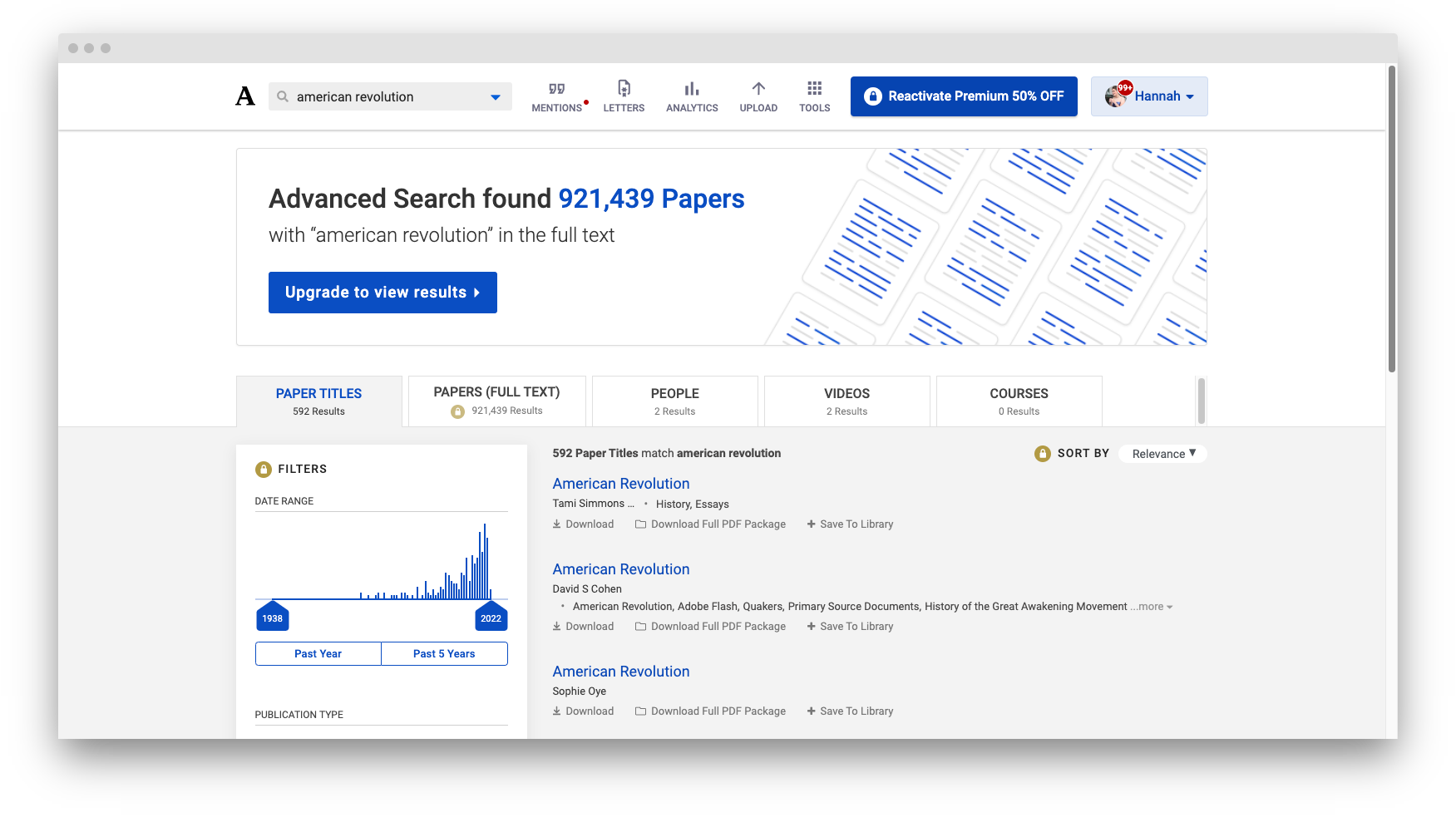 Other Search Features
Looking to narrow your search? Upgrading to Academia Premium will give you access to our new search filters, such as publication type, date of publication, and language of document!