Where can I find my personal website on the internet?

All websites have a URL/link (in this case, these are the same thing) attached to them. This will be the address that you can give to people if you want them to visit your personal website.

You can always see the link to your personal website on your personal websites settings page.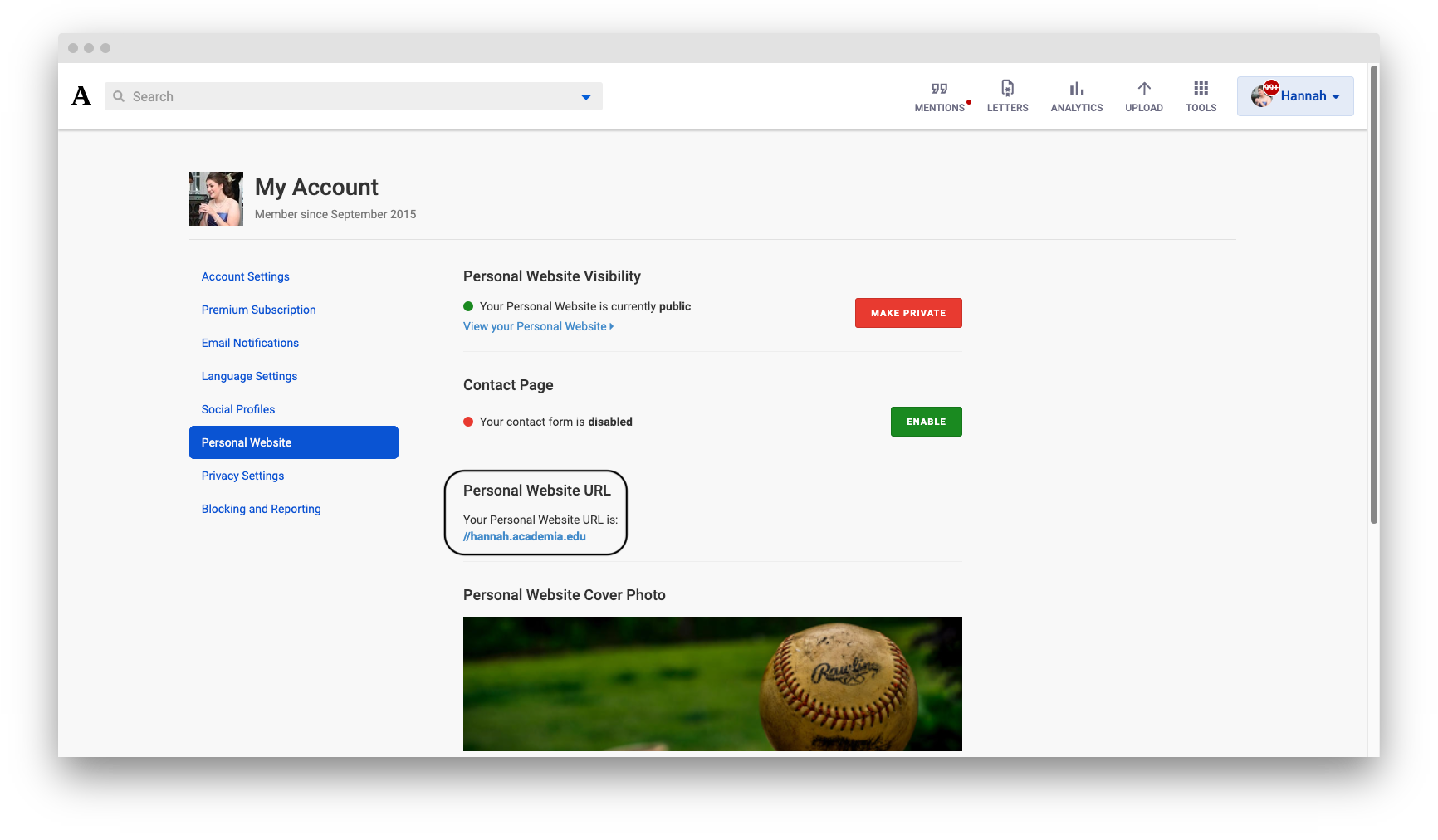 Unfortunately, in most cases, your personal website link cannot be changed.
You will always keep the same personal website link even if you deactivate your personal website. If you decide it to activate next year, you'll keep the same personal website link you created at any point in the past, if your website was ever active. Right now, if you delete your Academia account, that personal website link won't be available to be used by another Academia profile, though this may change in the future.