What is VAT?
The Value Added Tax, or VAT is a general, broadly-based consumption tax assessed on the value added to goods and services. It applies more or less to all goods and services that are bought and sold for use or consumption in specific countries. Thus, goods which are sold for export or services which are sold to customers abroad are may not be subject to VAT. Conversely imports are taxed to keep the system fair for some producers so that they can compete on equal terms with specific markets with suppliers situated outside the Union.
— Definition by European Commission
How does VAT affect me?
Starting in 2020, Academia will be required by the European Union (EU) or the United Kingdom (UK) to add Value Added Tax (VAT) to the subscriptions of customers located in the EU. This may grow the cost of your Academia Premium subscription.
As an example, if your invoice amount is €10, and your country's VAT rate is 20%, Academia will add 20% of your subscription cost (€2), meaning your total subscription cost becomes €12.

How much VAT am I going to pay?
VAT rate varies by country, so the example amounts above may not apply to your specific situation. Click here to see more information about how much VAT your country charges when billed by a company located in the United States, such as Academia.
If we are billing you VAT, it will be shown with the cost of your subscription on our checkout page near your price.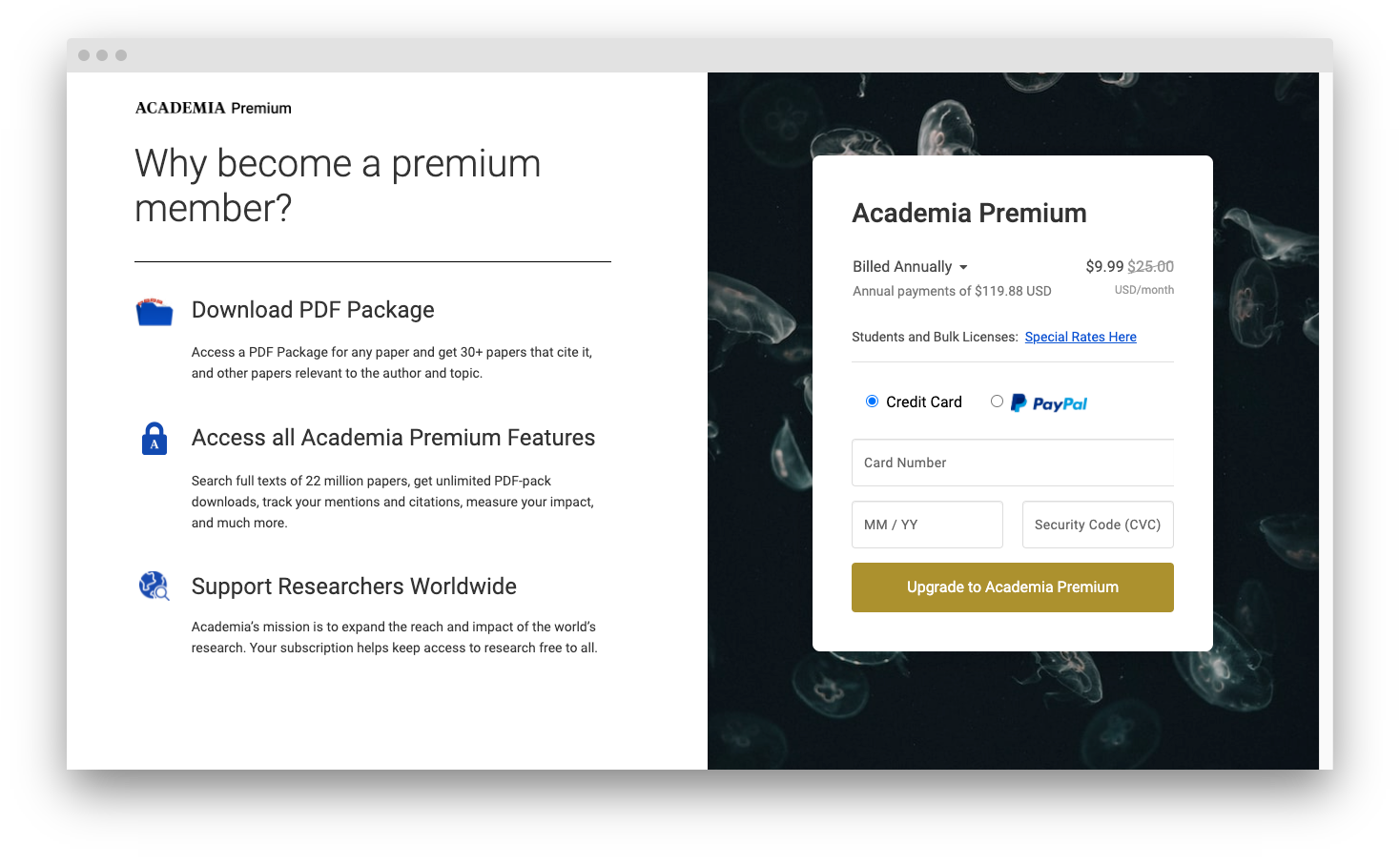 If you have already upgraded to Academia Premium, you will see this information on your Academia Premium settings page for your next subscription payment, along with the date it will be billed.
I didn't used to pay VAT. Why does my subscription have it this year?
Academia was required by the European Union or the UK to start collecting VAT in 2020, so any subscriptions moving forward will have VAT added, even if previous subscriptions renewals did not.
Will I be charged VAT retroactively on any of my subscription payments, in 2020 or before?
No. There will be no VAT payments made retroactively on or to subscriptions that have already been billed.


My company, university, or organization is exempted from VAT. How can I get that exemption when upgrading to Academia Premium?
We don't currently offer any VAT exemptions, even for organizations that may be eligible, at this time. We hope to in the future.