Your profile is the face that you display to Academia and the world! We strongly recommend checking it every so often just to make sure things are just the way you like it, and that the information is accurate and up-to-date. This is what users will see when they search for your name or get to your profile by clicking through from one of your papers.

Additionally, you can change many things about your Academia experience from your profile through our edit menus.

You can get to your profile from any page on Academia, so it's always easy to come back to.

To access your profile, click your profile photo in the top right-hand page of any Academia page. This should cause a drop-down to appear. Select "My Profile."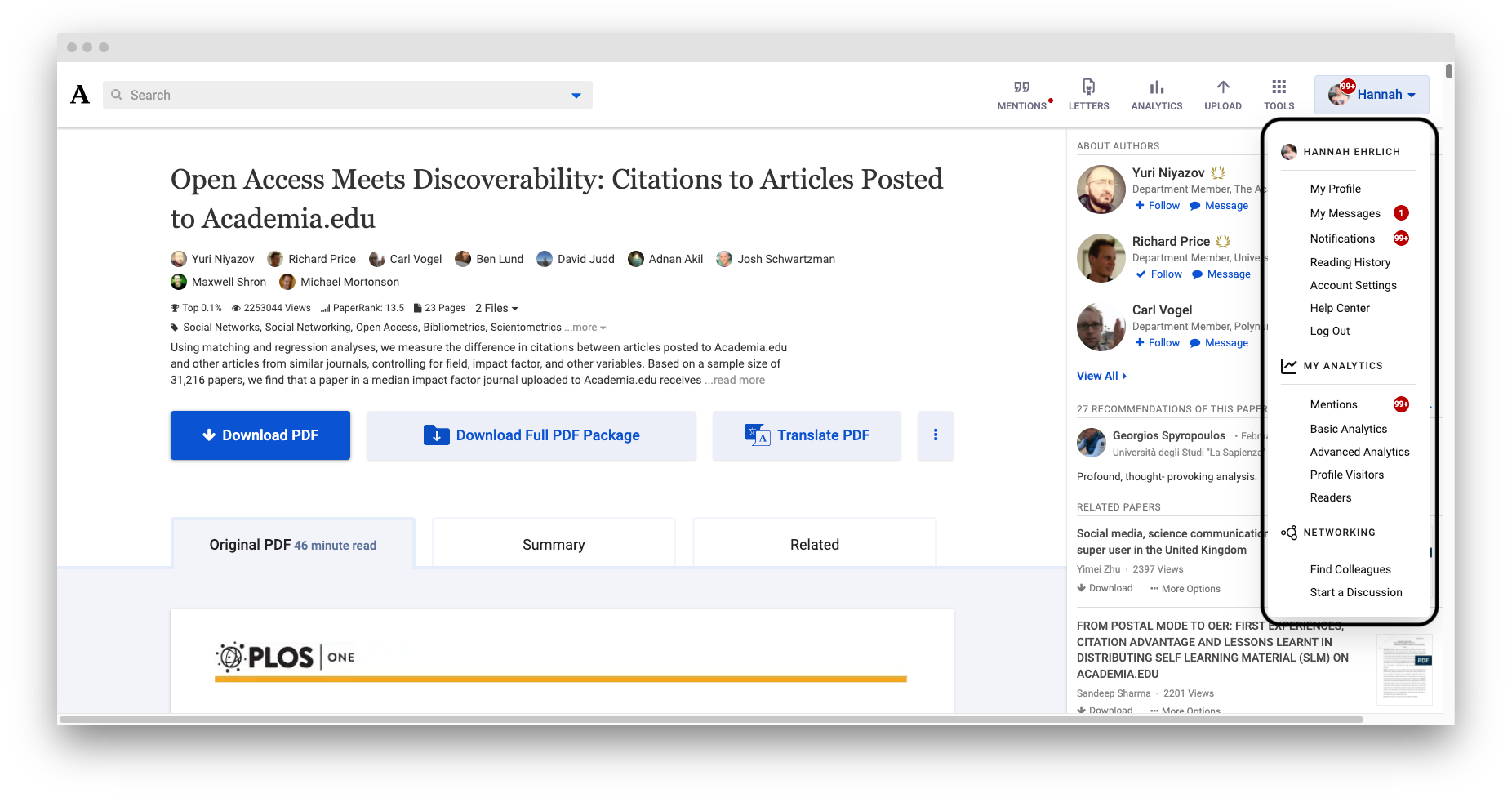 Done!

You can also go to your profile - or any other user profile! - from a paper page. Simply click on the author names to go to the profile associated with that name.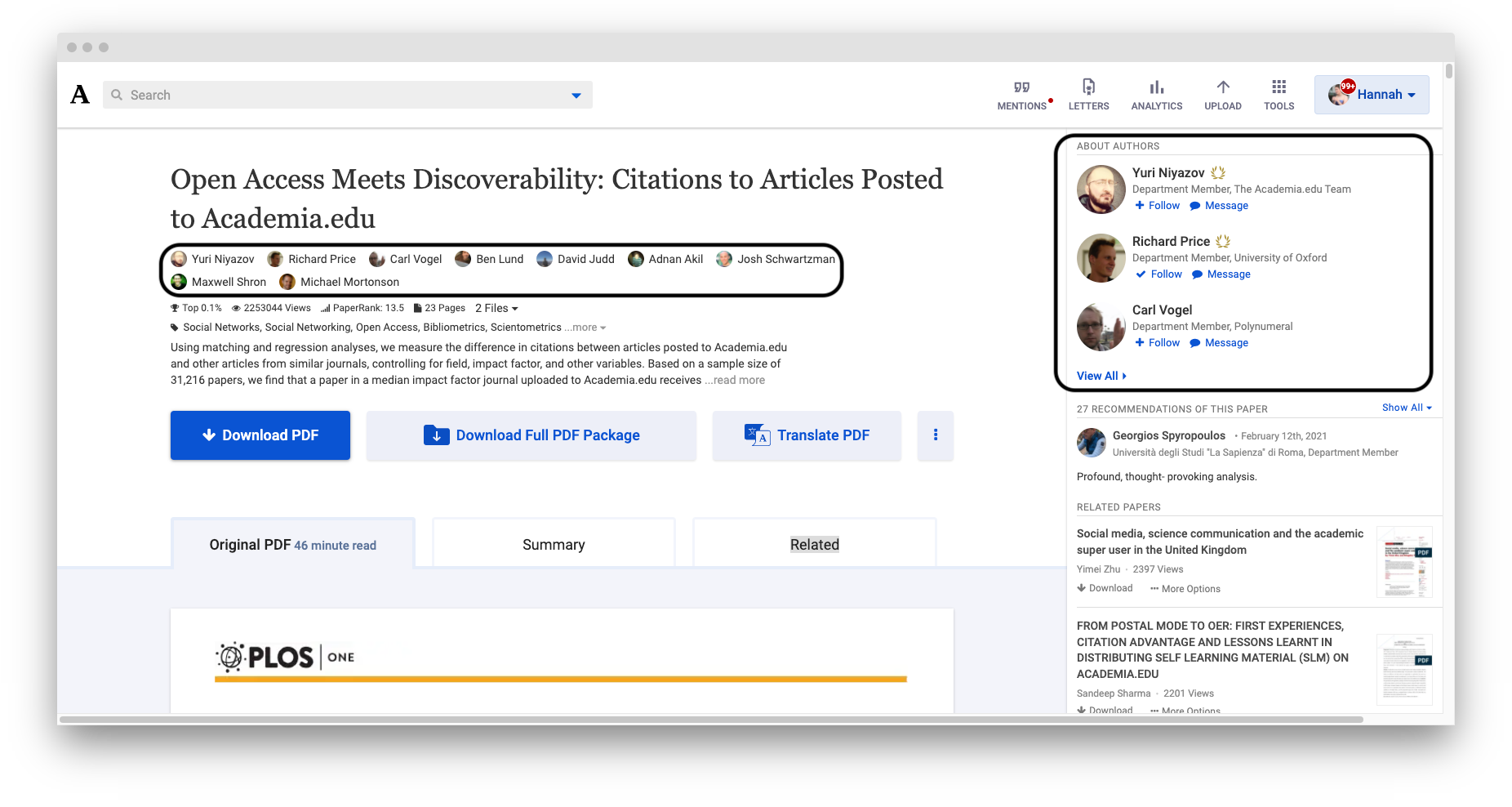 This profile doesn't look like mine, or I can't access my Academia Premium benefits!

This means you may not be logged into the proper profile. There are a few ways to confirm this hypothesis:
If you see "follow" and "message" under your biography information, instead of "upload" and "edit," that also indicates you are not viewing the profile you are logged into. For example, this is my profile: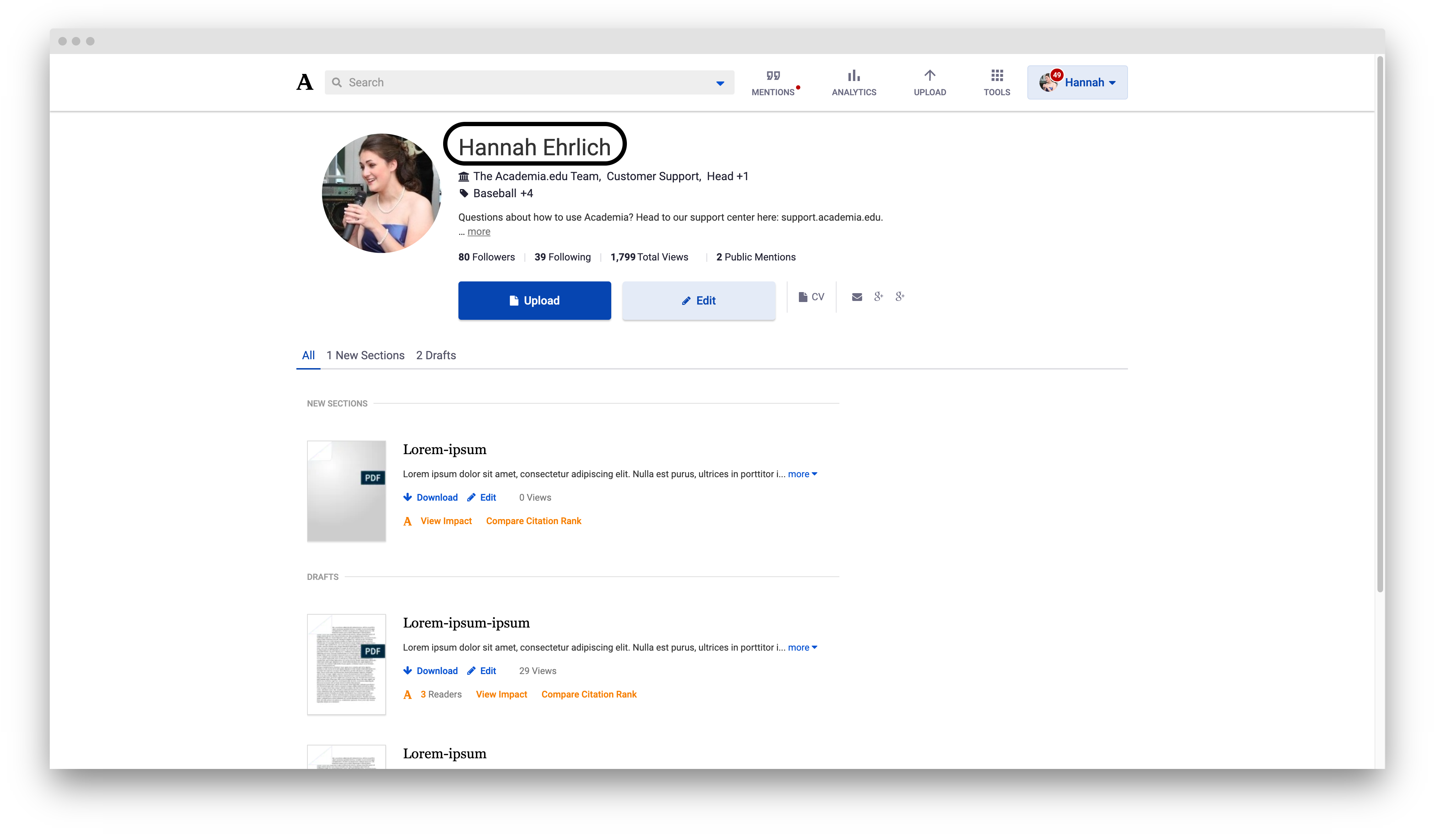 You can see that my profile photo (top right hand corner) and my the profile photo on the profile match. You can also see "Upload" and "Edit." This indicates I am viewing the profile I am logged into.

This profile is another scholar that matches my name, but those details do not match, and I see "follow" and "message." This indicates this is a profile that I am not logged into.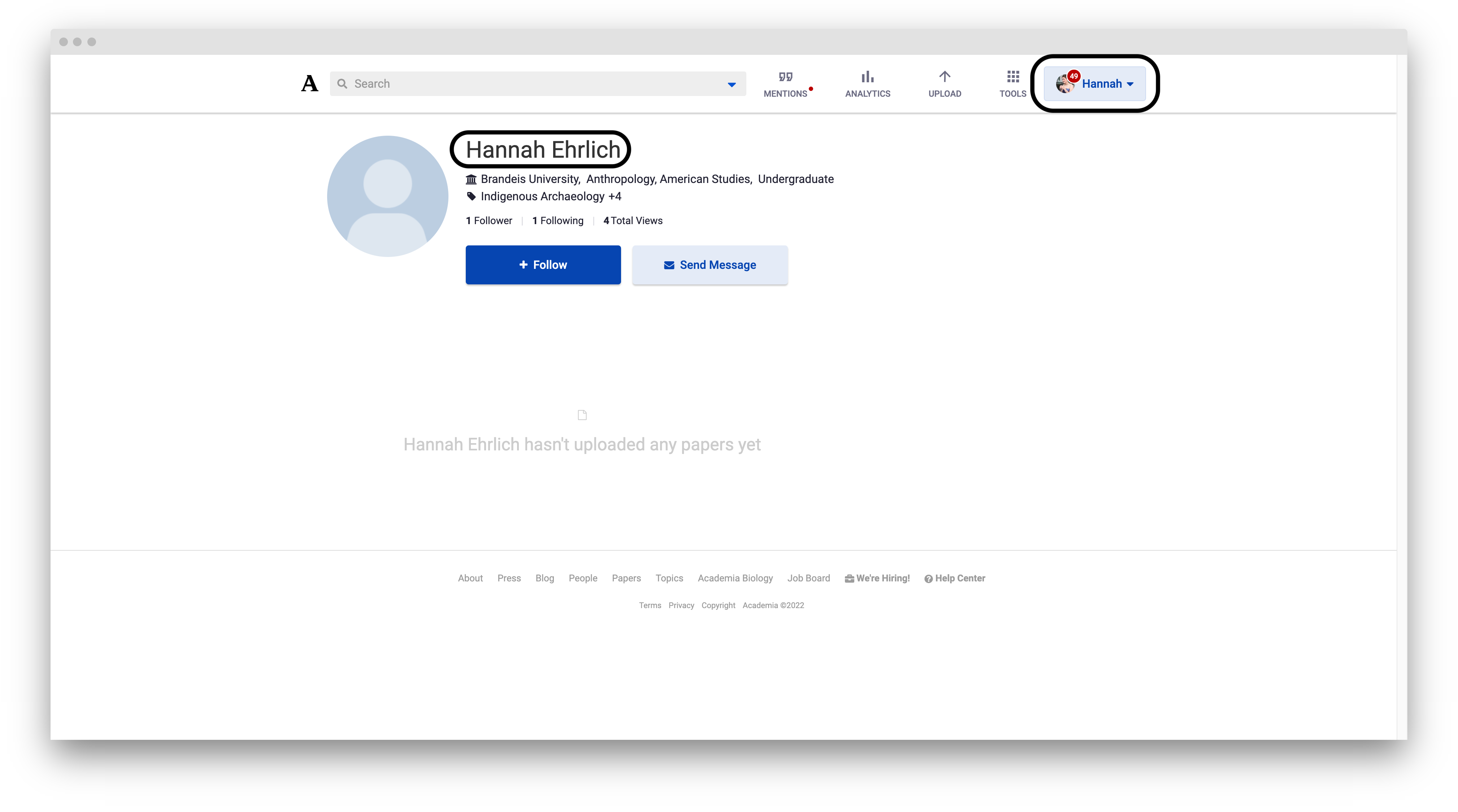 If you have uploaded many documents to your profile, and viewing this profile shows you no documents, that also means you're logged into the wrong profile. Fear not! Your profile has not been deleted.
If you believe that you should be logged into the profile that you're viewing and you aren't, please contact us, and provide the link of the profile you are viewing. What this generally means is that an extra account was created, and you are logged into that account rather than the account you usually browse Academia with.

Please let us know if we can help you out with anything else on this issue!

Accessing Your Profile from your Personal Website

If you have an Academia personal website and you'd like to add or edit items on there, you can do so from your profile. To get to your profile from your personal website, go to your "Contact" page, then select "Academia.edu."