Before you delete your document, please be aware of the following:

Deleting a work is a NONRECOVERABLE action. If you delete a work accidentally, or delete the wrong work, we are not able to recover this work from you. All the information will be purged from our servers and cannot be recovered in any manner, by anyone, even Academia.edu staff.
Selecting this function will delete ALL PARTS of this paper, including the title, abstract, and spot on your profile page. It will also delete any associated analytics attached to this work, including downloads and views. If you ONLY wish to remove the text of your paper and keep the analytics information as well as the title on your profile page, please see our FAQ on how to add, edit, and delete attachments.

If you're still looking to take this step, first, go to your profile. If you want to remove your paper entirely from the site, including any analytics, citations, and publication information, click "Edit" under the paper you'd like to delete.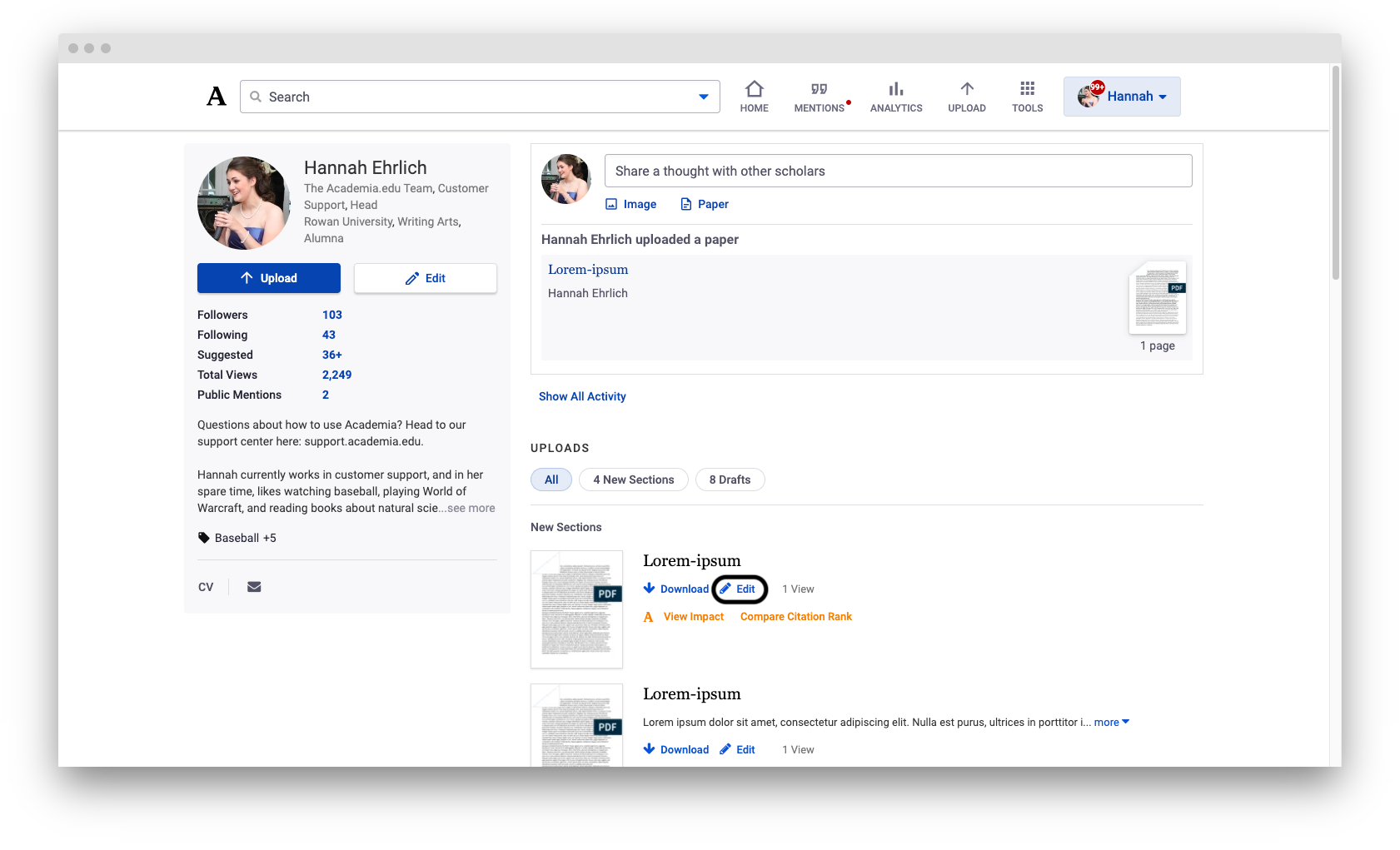 Then scroll down to the very bottom of our paper edit page and click the red "Delete" button.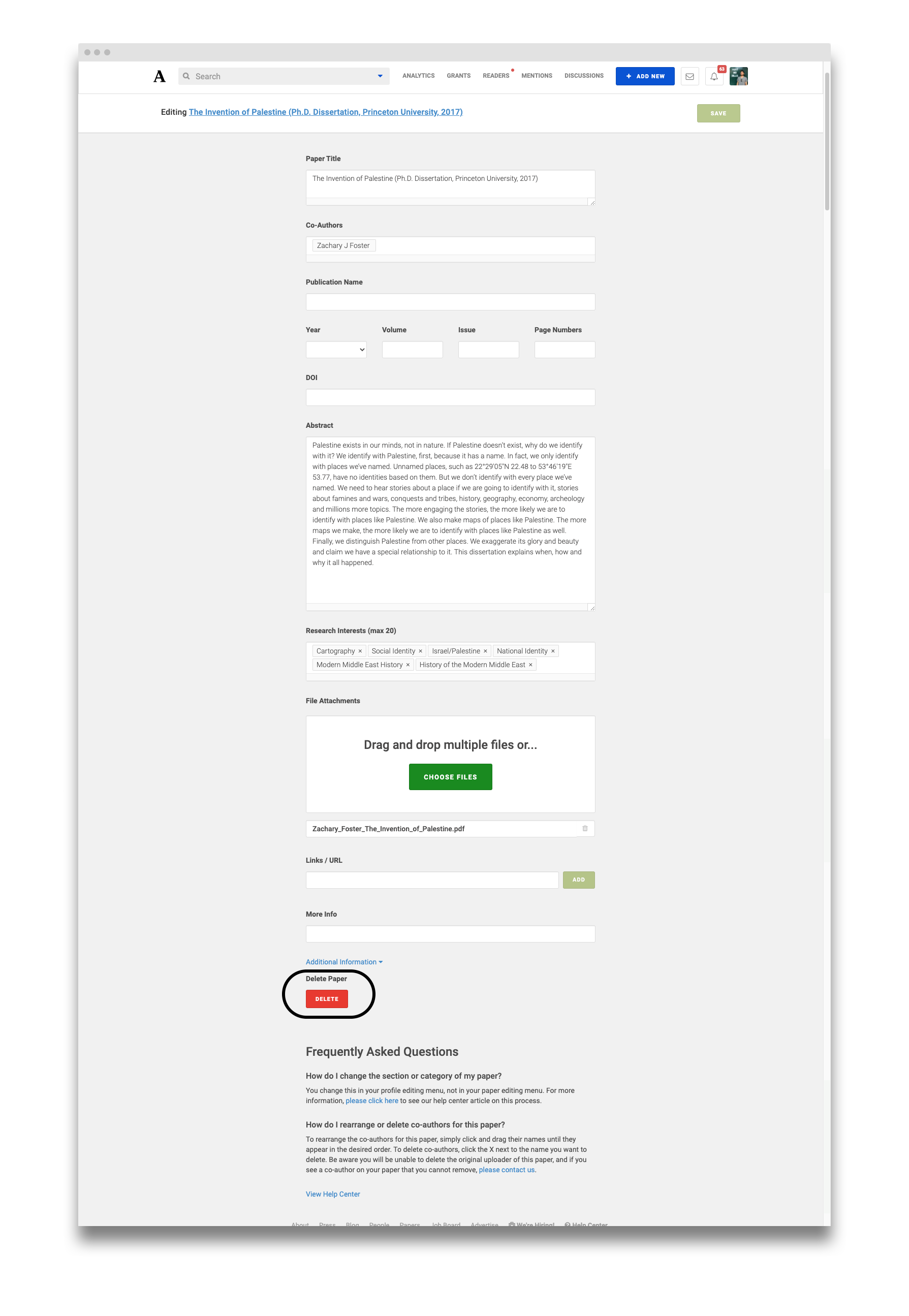 We'll give you a confirmation page confirming you'd like to delete this document. To delete this document, click the "I want to delete this paper and all of its data and analytics."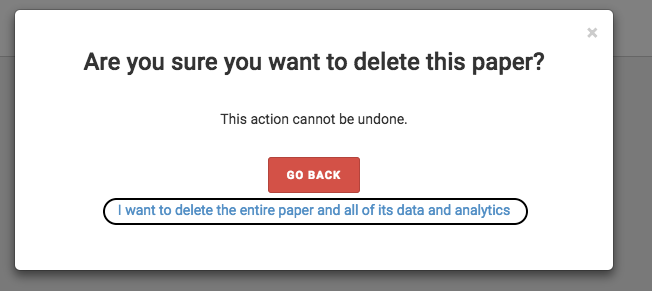 If you do not see "Edit" under the paper you wish to delete, that means you aren't logged into the profile from which the paper can be edited. If you are a co-author of a paper, but not the original uploader, you will not be able to delete the paper and will have to contact the original uploader.

If you see your paper on the site and it wasn't uploaded by any of the co-authors, contact us with a link to the paper and we'll see if we can get it removed for you.