What are Search Alerts?

You might want to regularly follow a participatory topic or research interest as you continue your scholarship journey at Academia. Academia Premium members can use our search alert feature to get regular updates on new papers related to your search.

Making a Search Alert

To create a search alert simply select the "Create Alert" button over our search windows. For example, here is where it can be seen on the basic search window.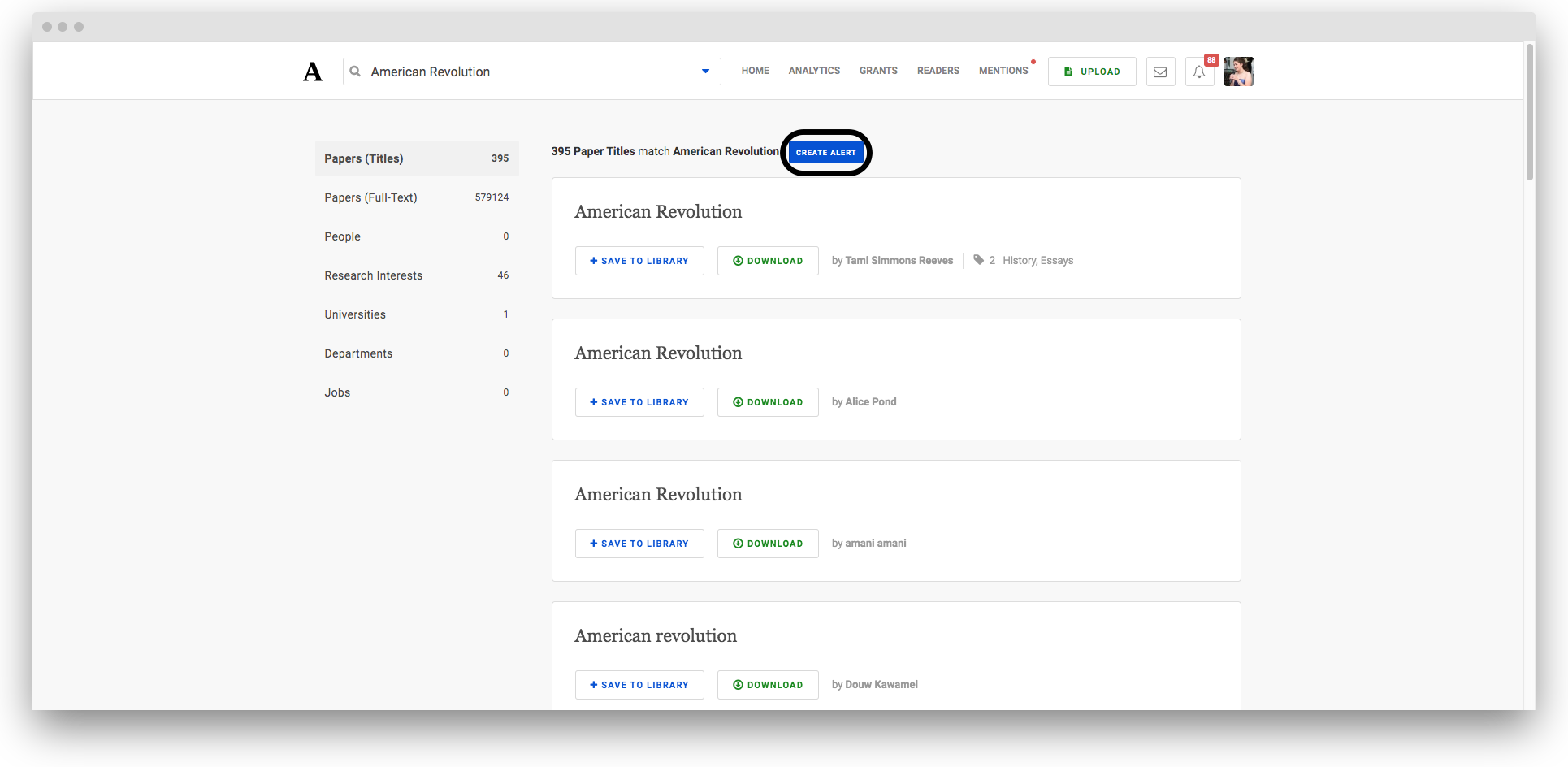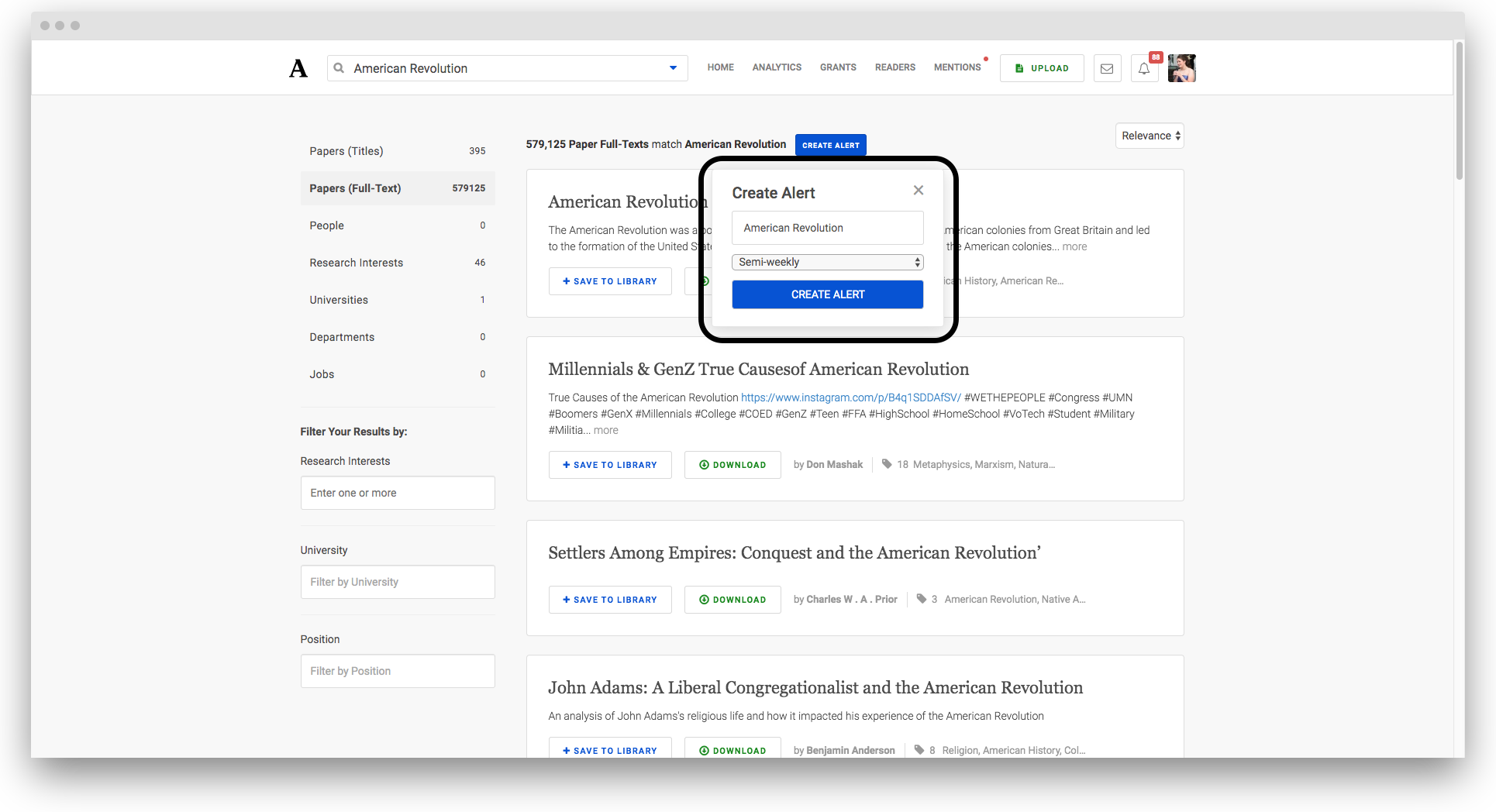 Once you select the "Create Alert" button, we'll ask you how often you want to be alerted for new papers. We have a couple of different options, depending on how frequently you want new notifications.




Then, you can click the "Create Alert," type in the search query you'd like to add, select the frequency you'd like to be notified, then click "Create Alert" again.




You can also create a saved search from the saved search page. You can access your saved search page by hovering over your profile photo and selecting "Search Alerts." Again, you can choose how frequently you get these notifications.

You're done!

Reviewing Your Search Alerts

You can review all the different search alerts you've decided on your search alert page. Again, you can head to your search alerts page from your account settings dropdown.




If you want to remove one of your search alerts, or change how frequently you're notified, you can do that here as well.