One of our most exciting Academia Premium features, Readers allows you to learn more about the other Academia users who are interacting with your papers.

Once you're signed up to Academia, there are many ways to access your Readers! You can click here, or go to this link: https://www.academia.edu/readers, or click "Readers" in your top navigational bar.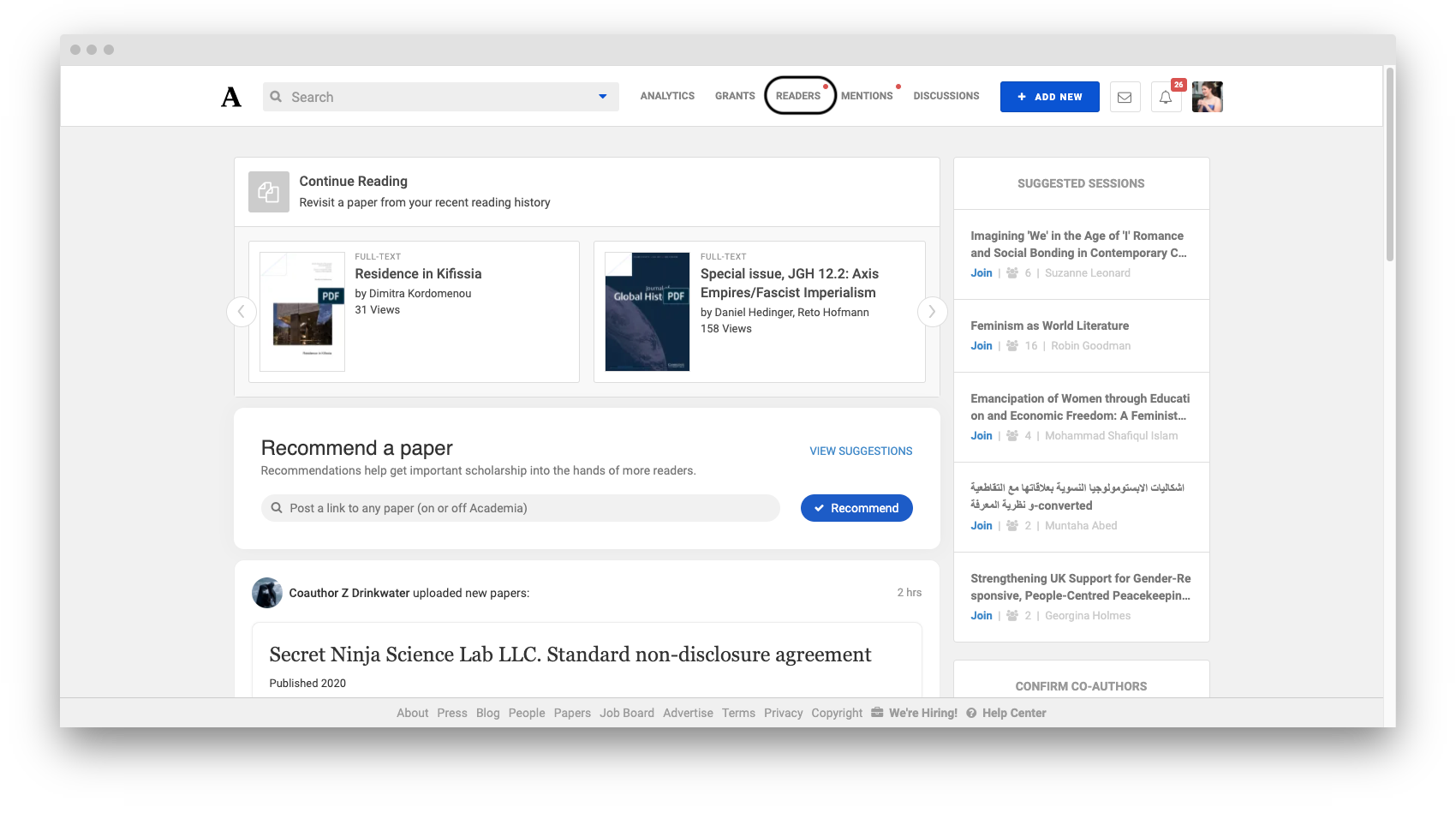 This will bring you to your Readers page! Here you'll see a little card about each person who interacted with you on the site. You can organize your readers page in four ways:

All - All the people, regardless of their relationship to you, your research, or your field.
Highly Engaged - Only people who have read two or more of your papers, or read more than two thirds of one of your papers.
In Your Network - People who you follow, or who follow you
In Your Field - People who share at least one common research interest with you.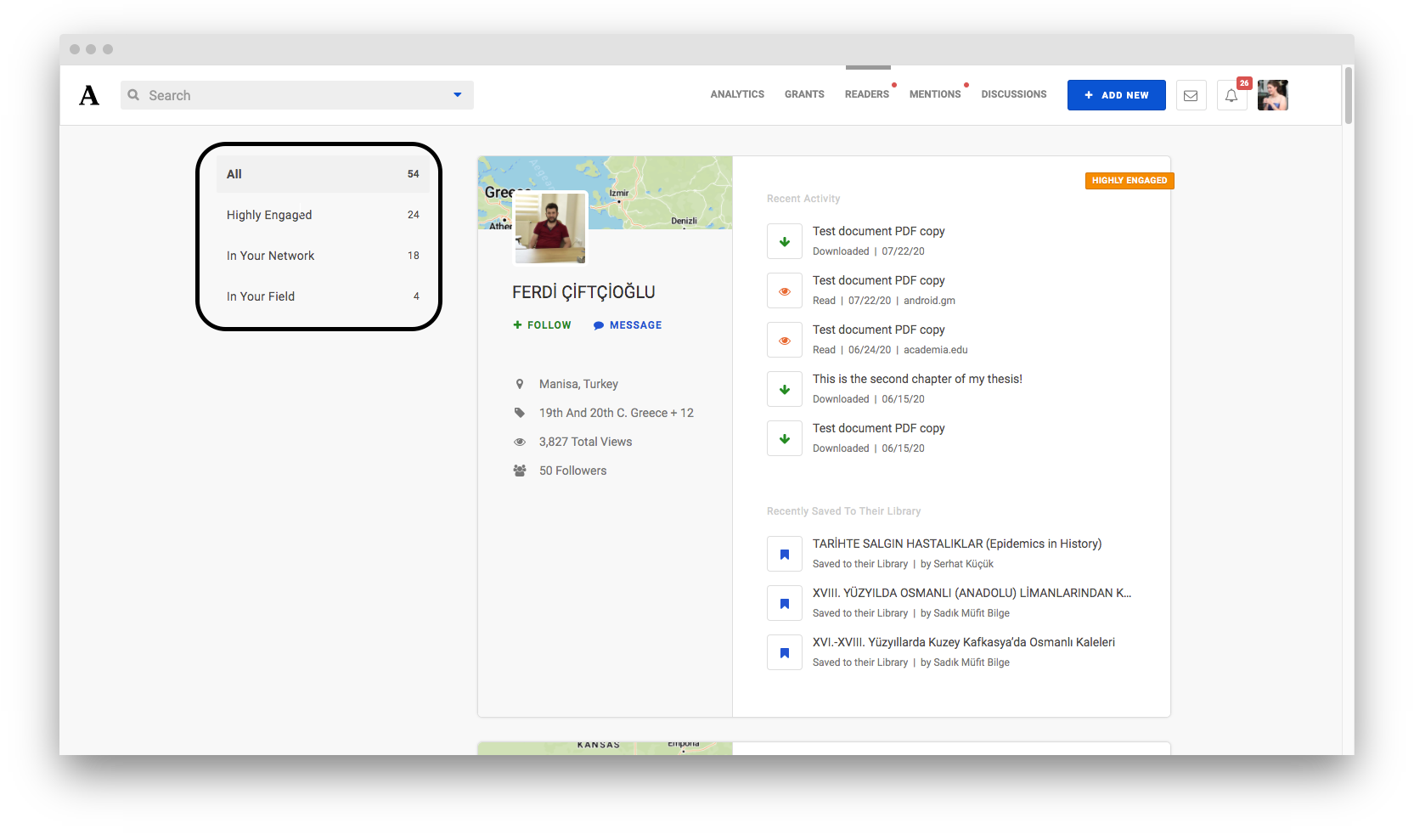 I'll break down a sample card.


Profile information - We'll show you what the user is displaying in Academia profile, like their name, affiliation, position, and research interests.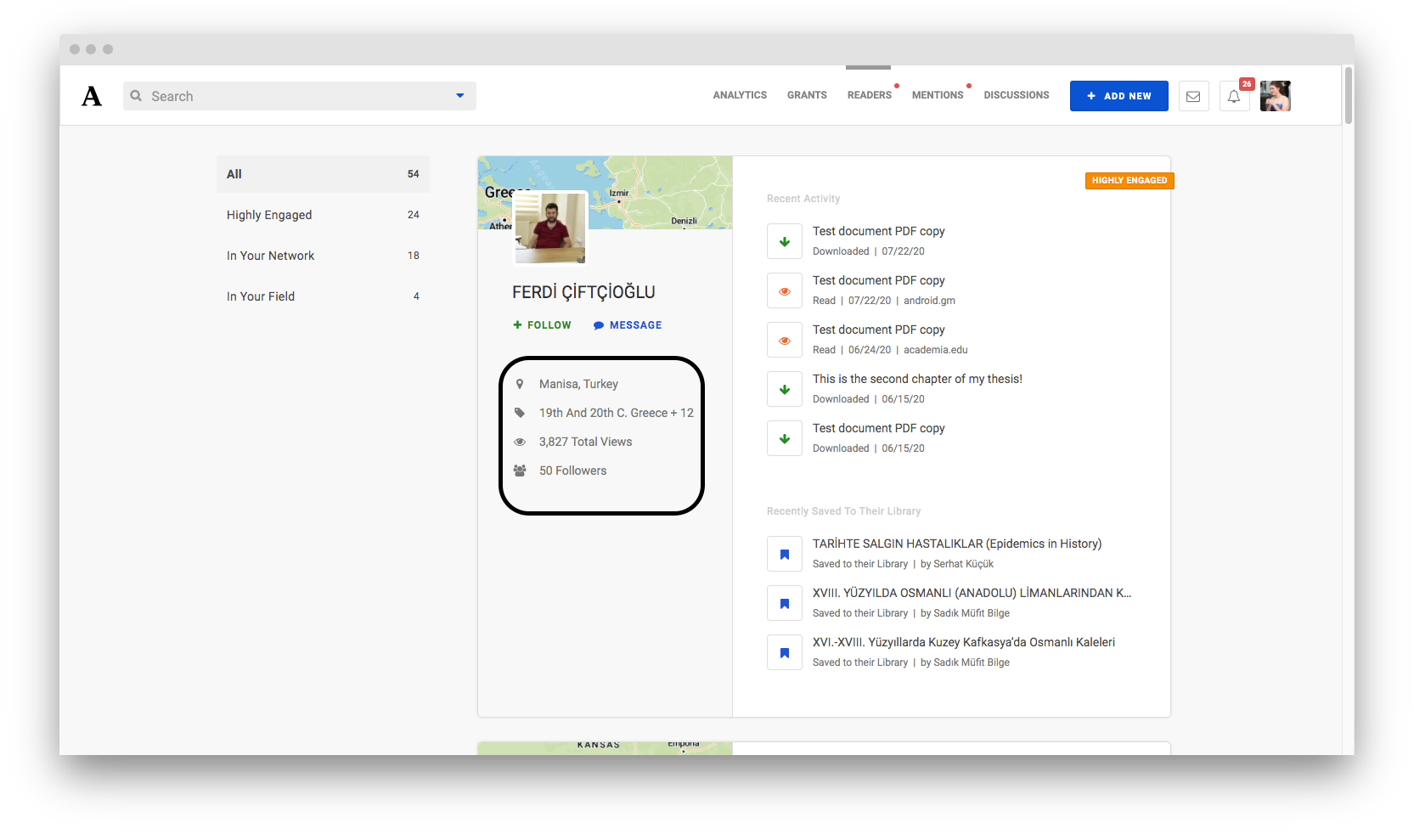 Recent Activity - We'll show you what papers this user interacted with on your profile. Did they read on the site? If so, how much? Did they download? Did they add it to their library?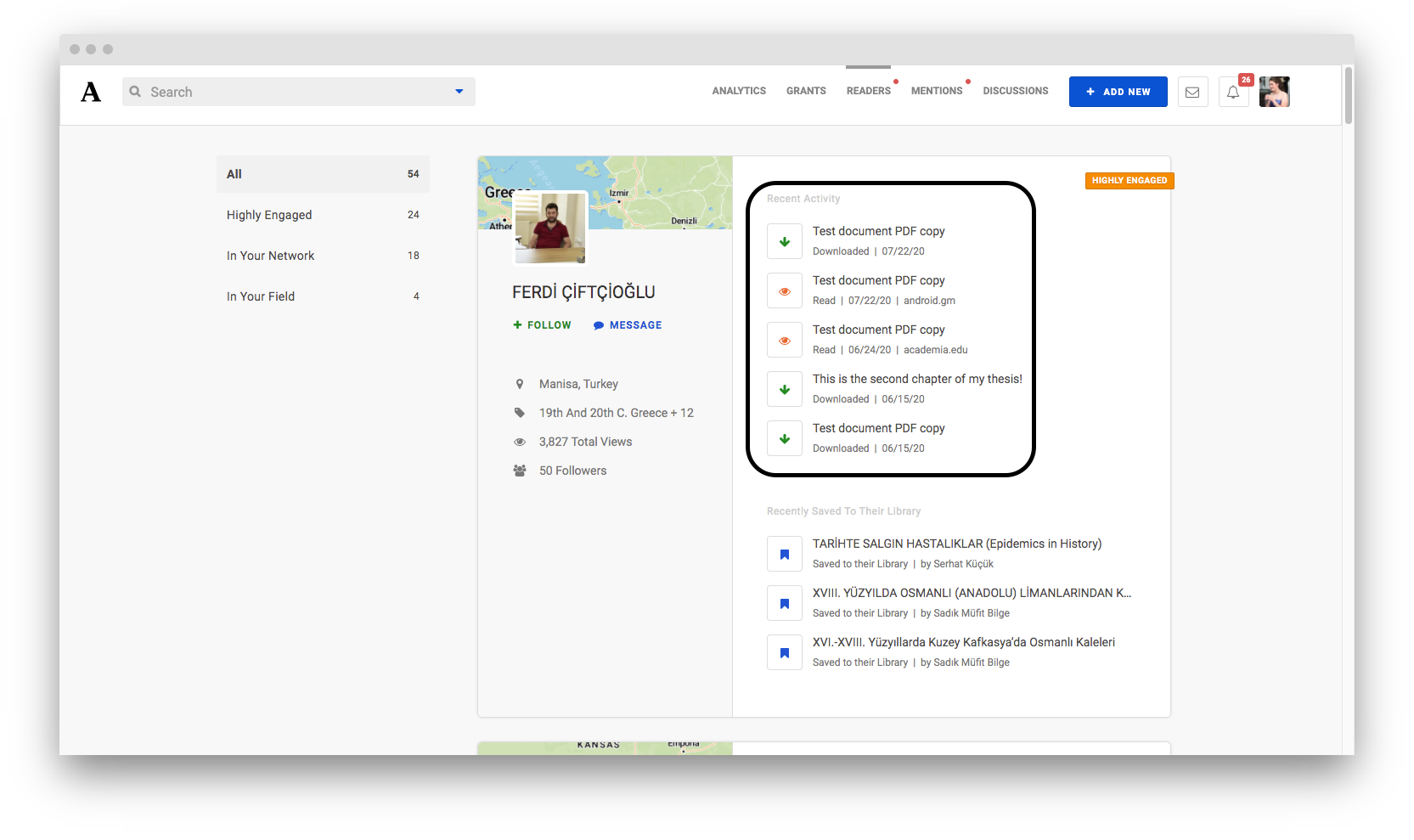 Recent Library Additions - We'll show you some of the other recent library additions made by this reader. This will show you more about the circle of interest that your paper appears in, and maybe tip you off to papers like yours you've never read!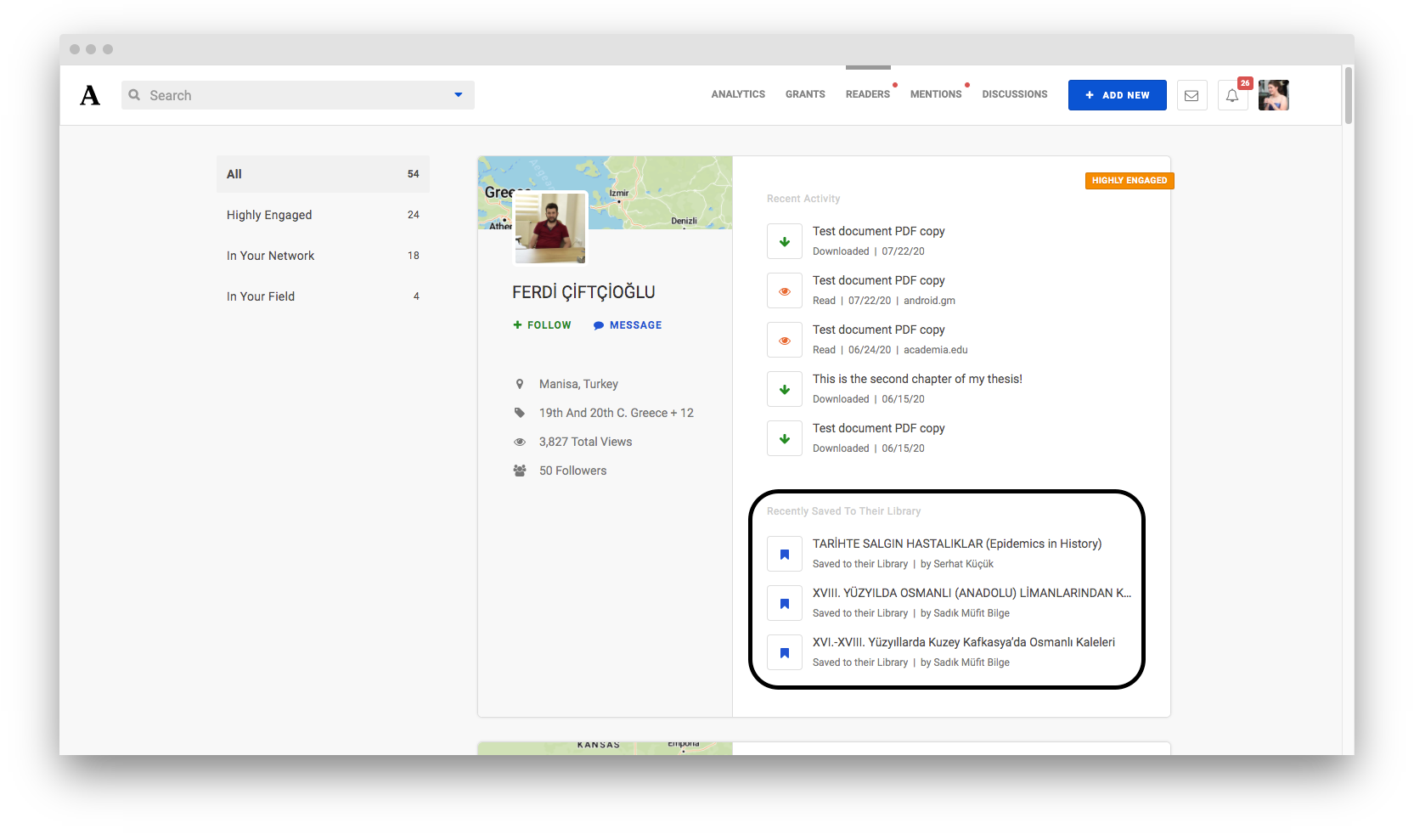 Actions - If this person looks interesting to you, you can follow them back, or even send them a message to talk about shared interests or possible research collaborations!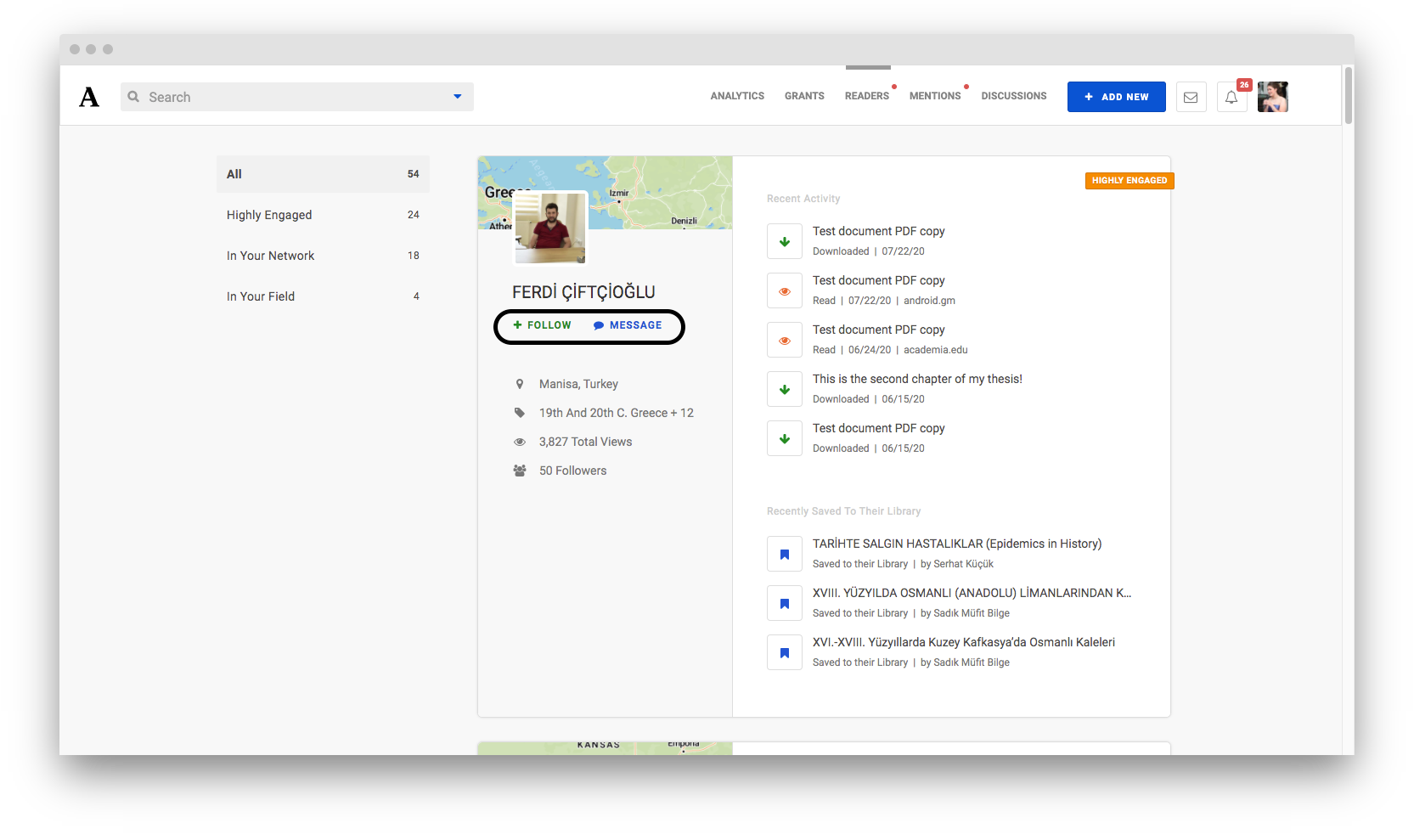 Some of your users may show "Highly Engaged" in the top right-hand corner of your reader card. What this means is this person has read two or more of your papers, or read more than two thirds of one of your papers.