Your social profiles include all links that you want users to view from your profile, including social media profiles, such as Twitter, Facebook, Google Scholar, LinkedIn and Skype. Some default links to known social sites (such as Facebook or Instagram) may show up at all times.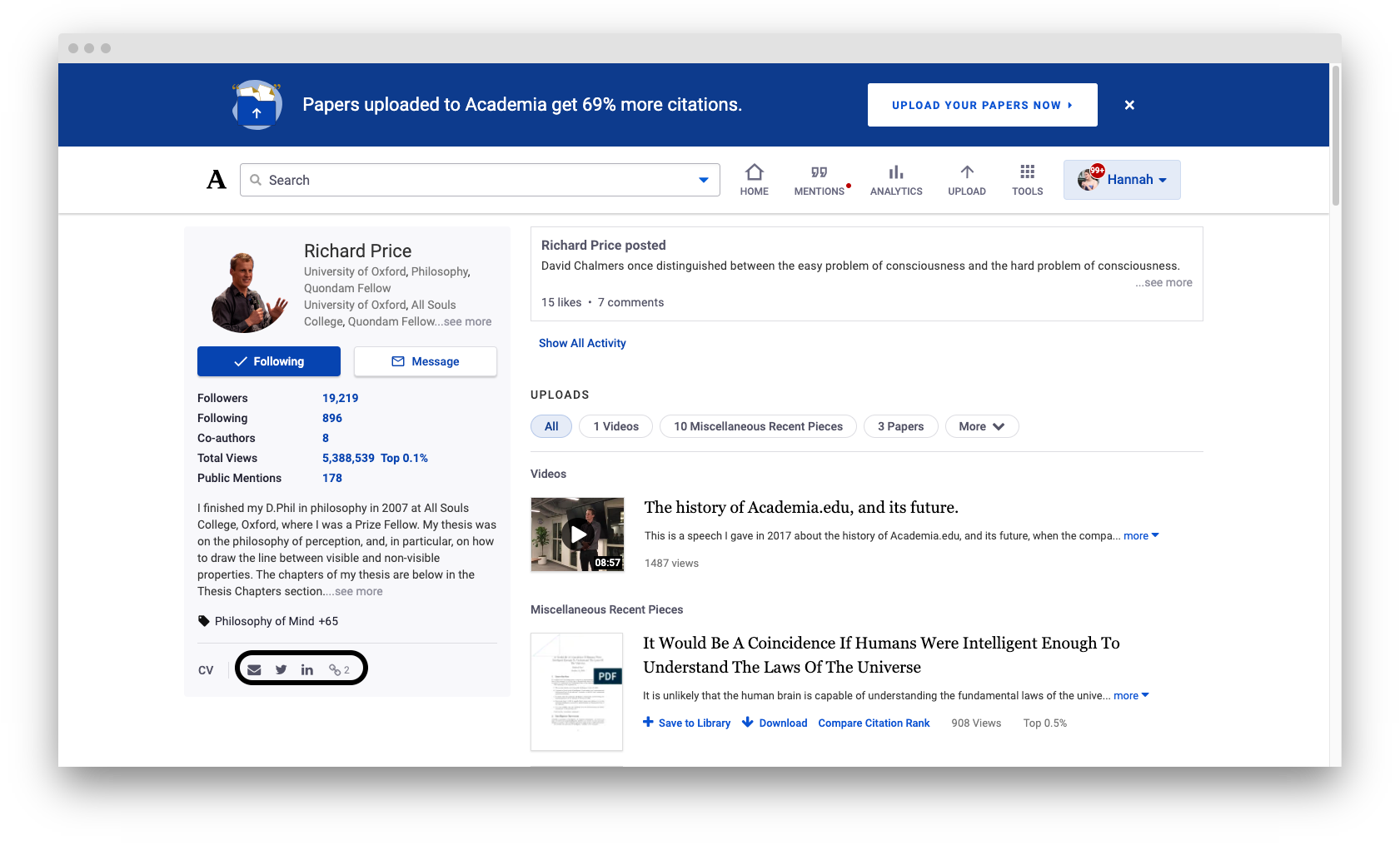 Links that are not shown by default can be viewed by hovering over the link icon.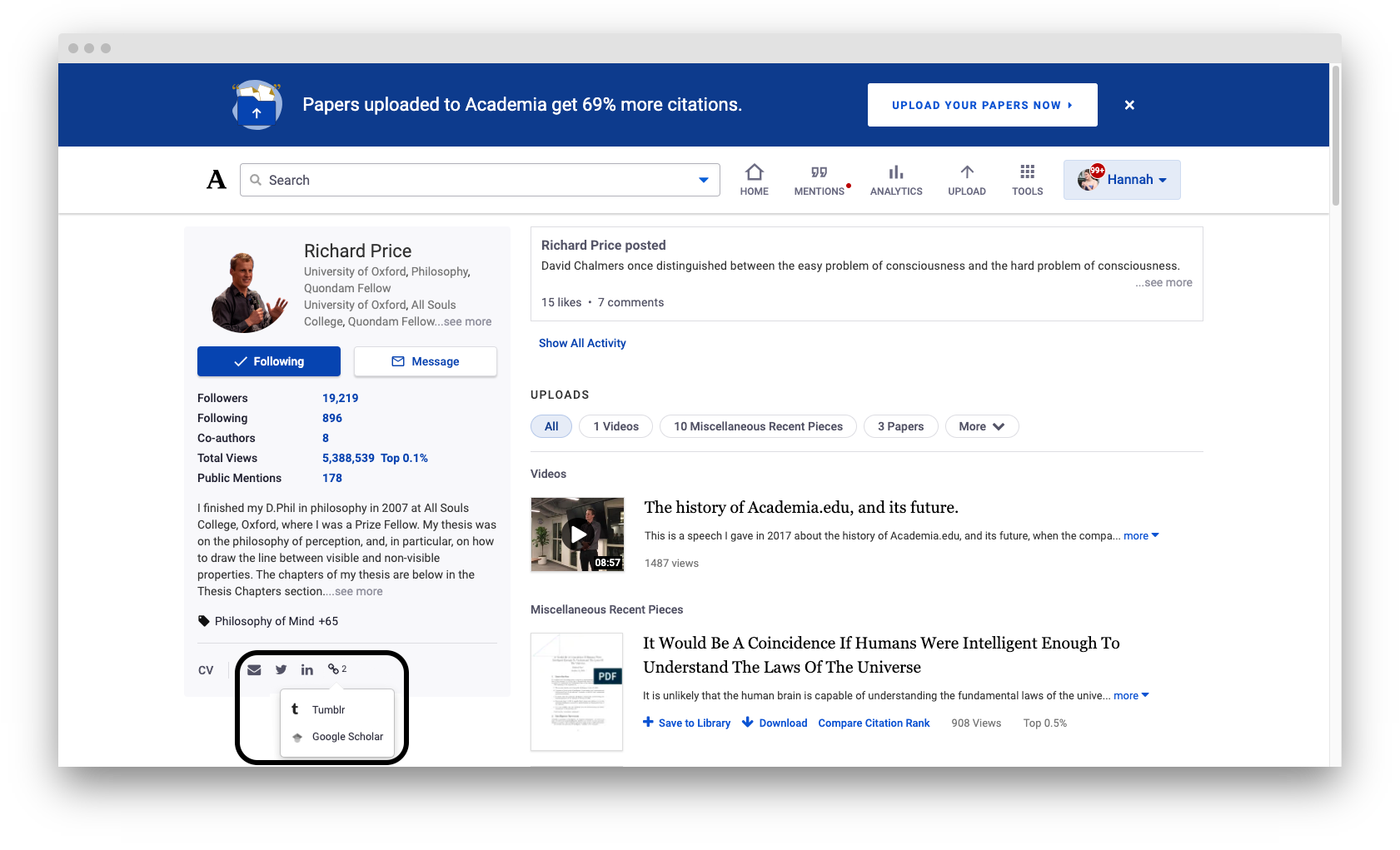 You can also include any custom links you might want to add. While we do not make any specific suggestions, here are some common custom links that Academia users provide:

Their department homepage

Their personal website

Their portfolio

Links to personal project sites

If you aren't on your profile page to look at this information, here's how to get there. To add a link, hover over "Edit" under your biography information, then select "social profiles."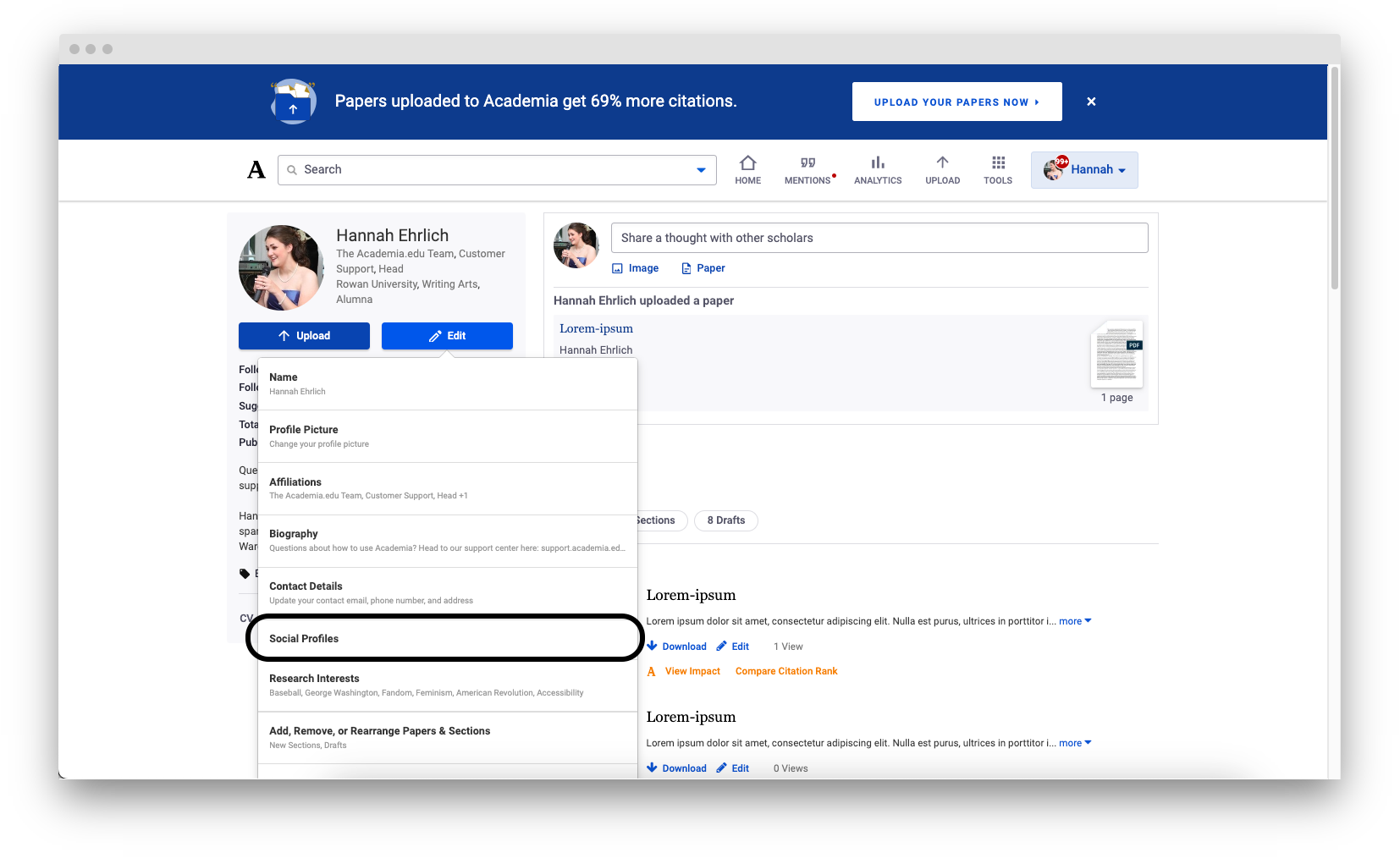 If you wish to add a social profile, select "Add Social Profile." If you wish to edit a social profile, select the link you would like to edit.





Select what kind of link you would like to add and the URL of the link, then click the green checkmark.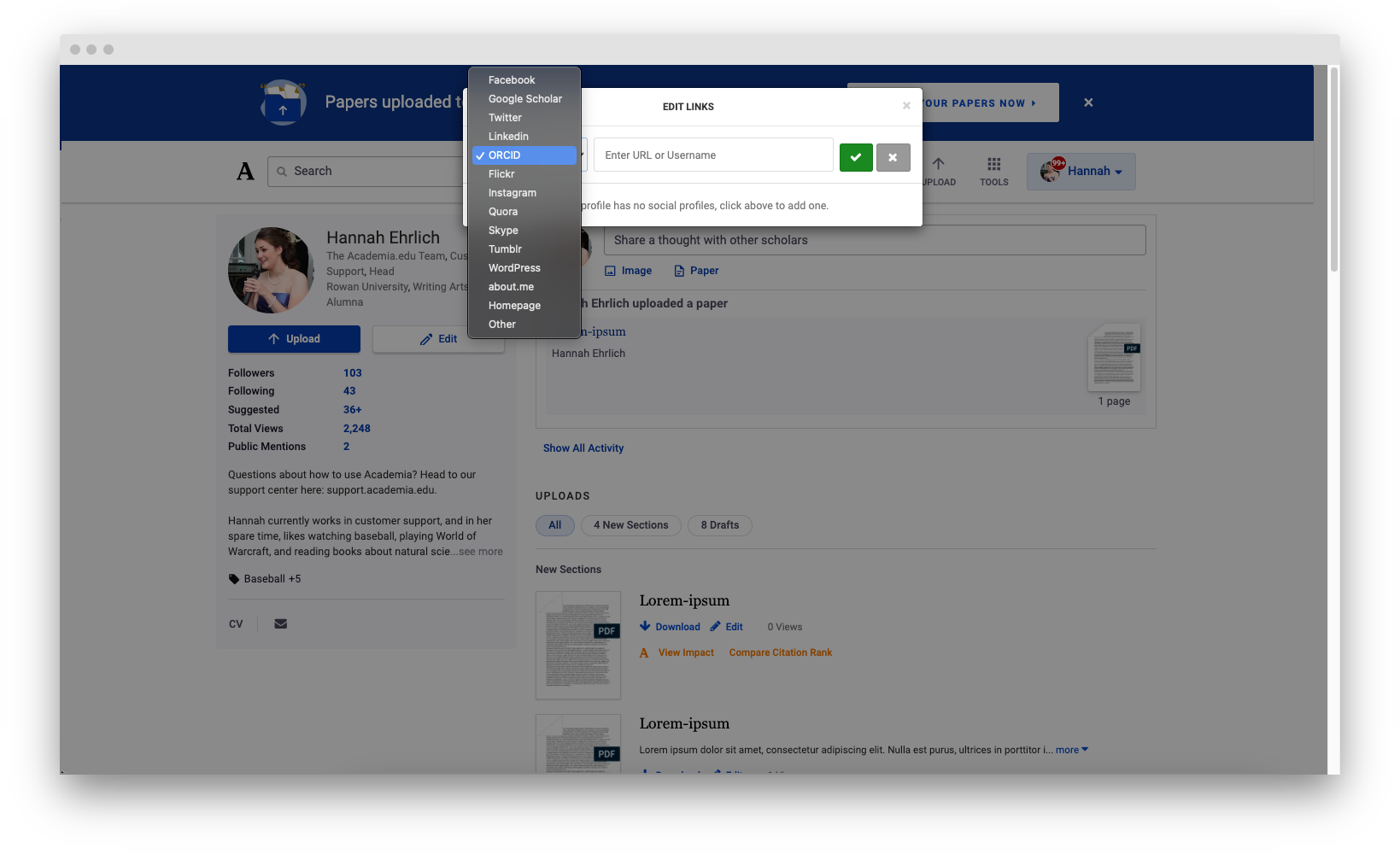 If you are adding a custom page (by selecting "other"), please type what text you would like to appear as well, then select the green checkmark.





If you see a link you'd like to remove, you can also delete it from the social profiles edit window.