You can use your "Contact Details" field to add email, address, and phone contact details. Each box matches up with these forms of contact. If you aren't on your profile page to look at this information, here's how to get there. Then, to edit this information, hover over "edit" under your name and biography information, then select "contact details."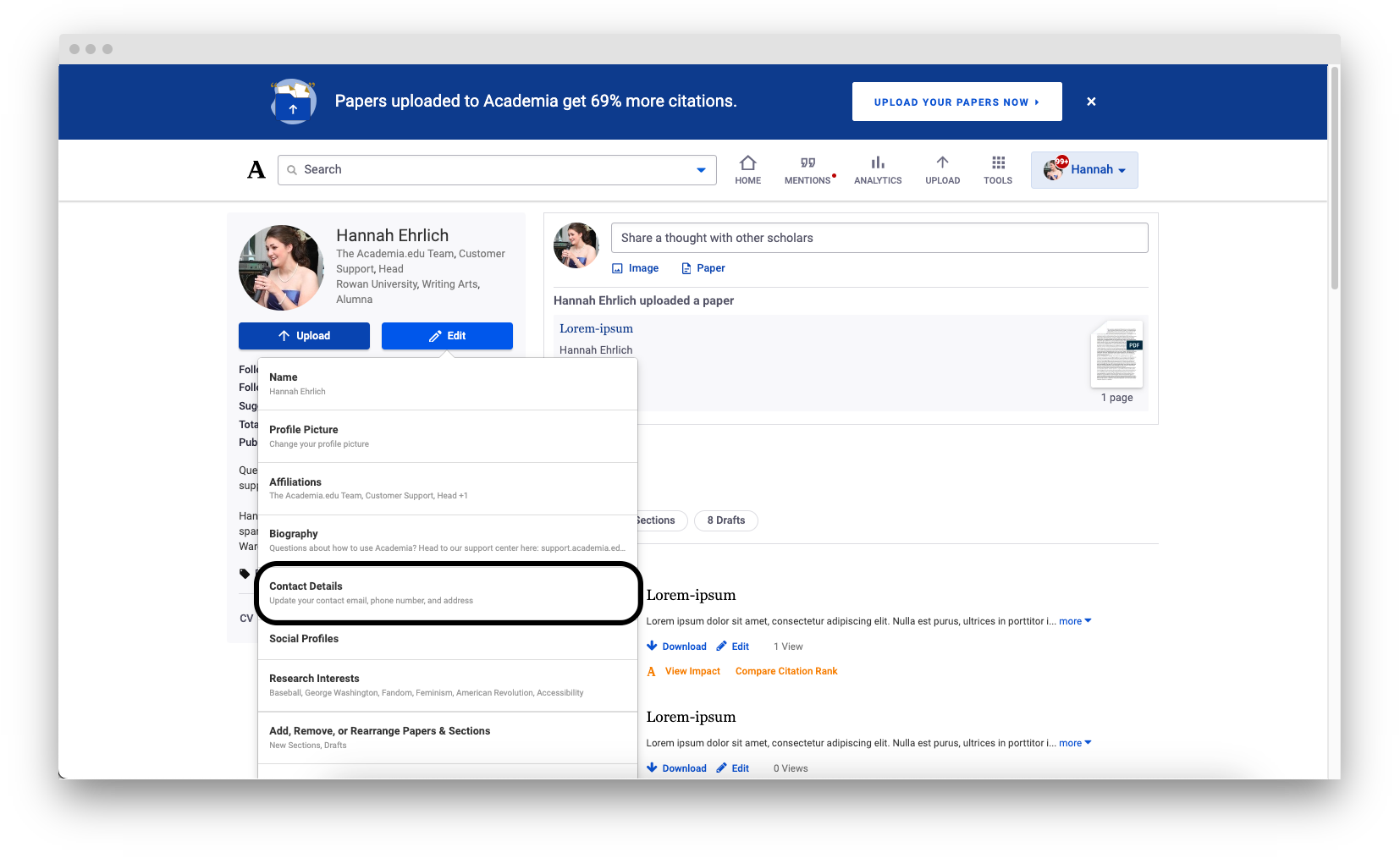 Note that this is for adding details like your address, phone number or email address. If you want to add social profiles or links, like social media or a webpage, that goes in your links.


When you have finished adding this information into the box, click save.