You may want to include your advisors or supervisors related or associated with any of your programs, fellowships or projects on your profile! This is another way for you to network through Academia, as well as to display your connections both inside your field of research and beyond.

If you want to add or edit this information, you can do so within your biography field.

First, go to your profile. If you aren't on your profile page to look at this information, here's how to get there. Hover over "Edit" under your name, then select "Biography."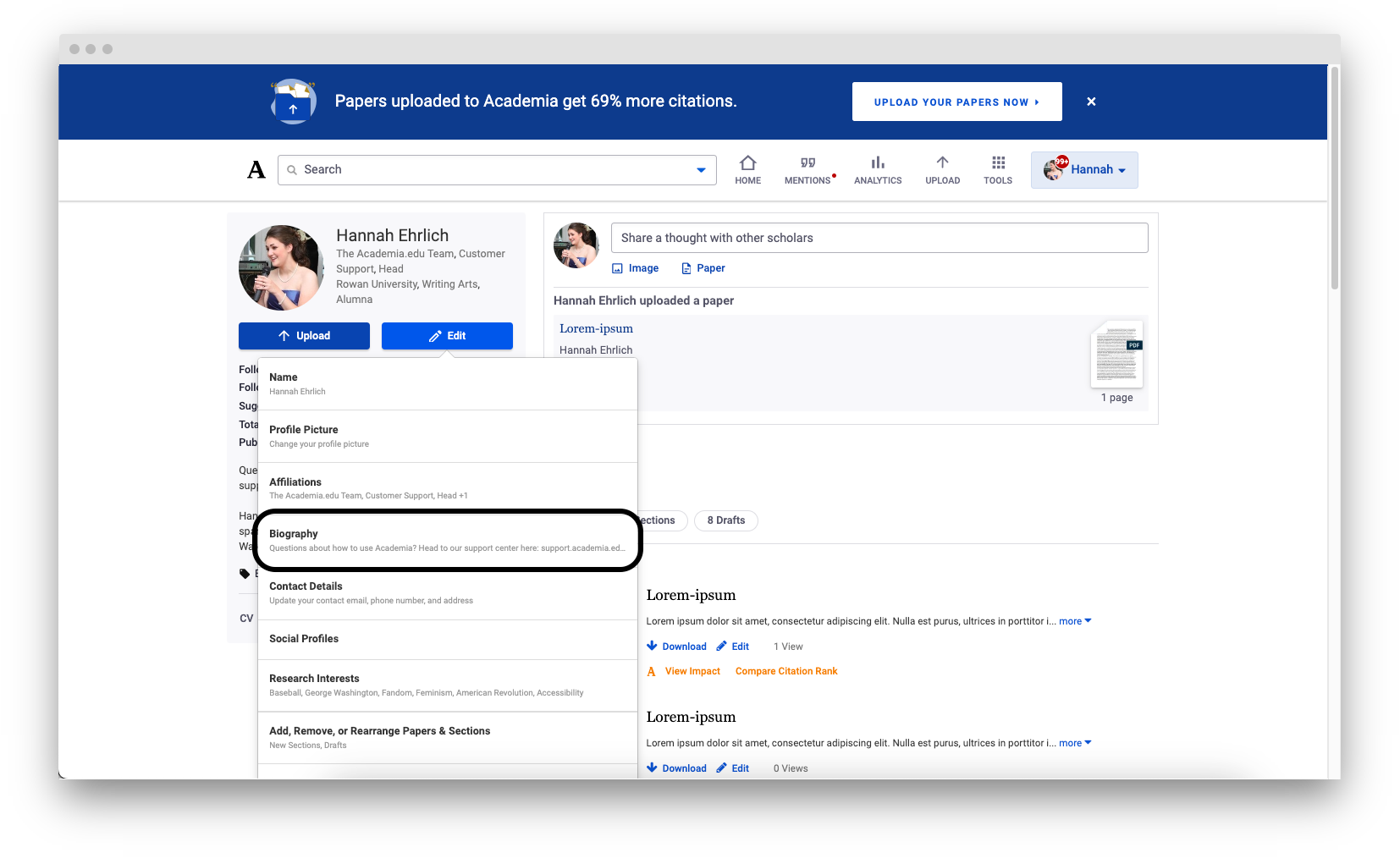 Fill in or edit any supervisors or advisors you'd like to add or remove, separated by commas. When you're finished, click save!