Adding a DOI to your Academia paper information will give your paper an additional level of credibility and allow readers to learn more about your paper's journal.

You can add a DOI to any document from our paper edit page for any particular paper on your profile. If you don't know how to get to your profile, you can see how to do so by clicking here.

Once you're there, click "Edit" under the document where you'd like to add a DOI.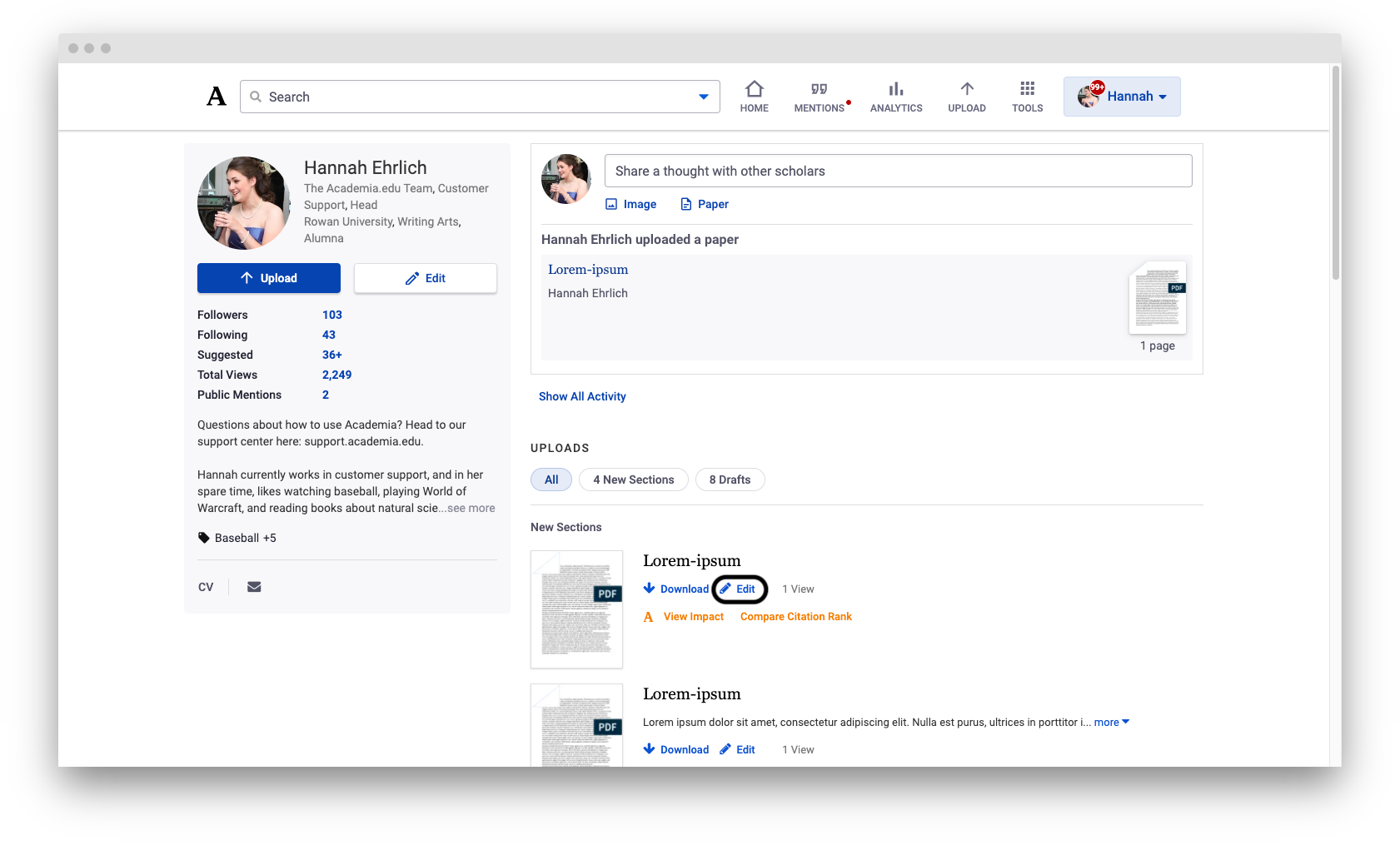 Enter your DOI in the DOI box, then click save in the top right-hand corner. Done!