What are recommendations?

Papers on Academia can now be recommended as worthwhile contributions to the body of literature in their field. Access to this feature is available to senior academics through our Editor Program. You can read more about the Editor Program and see if you qualify here.

When a paper is recommended by someone you follow, it will appear on your newsfeed like the following: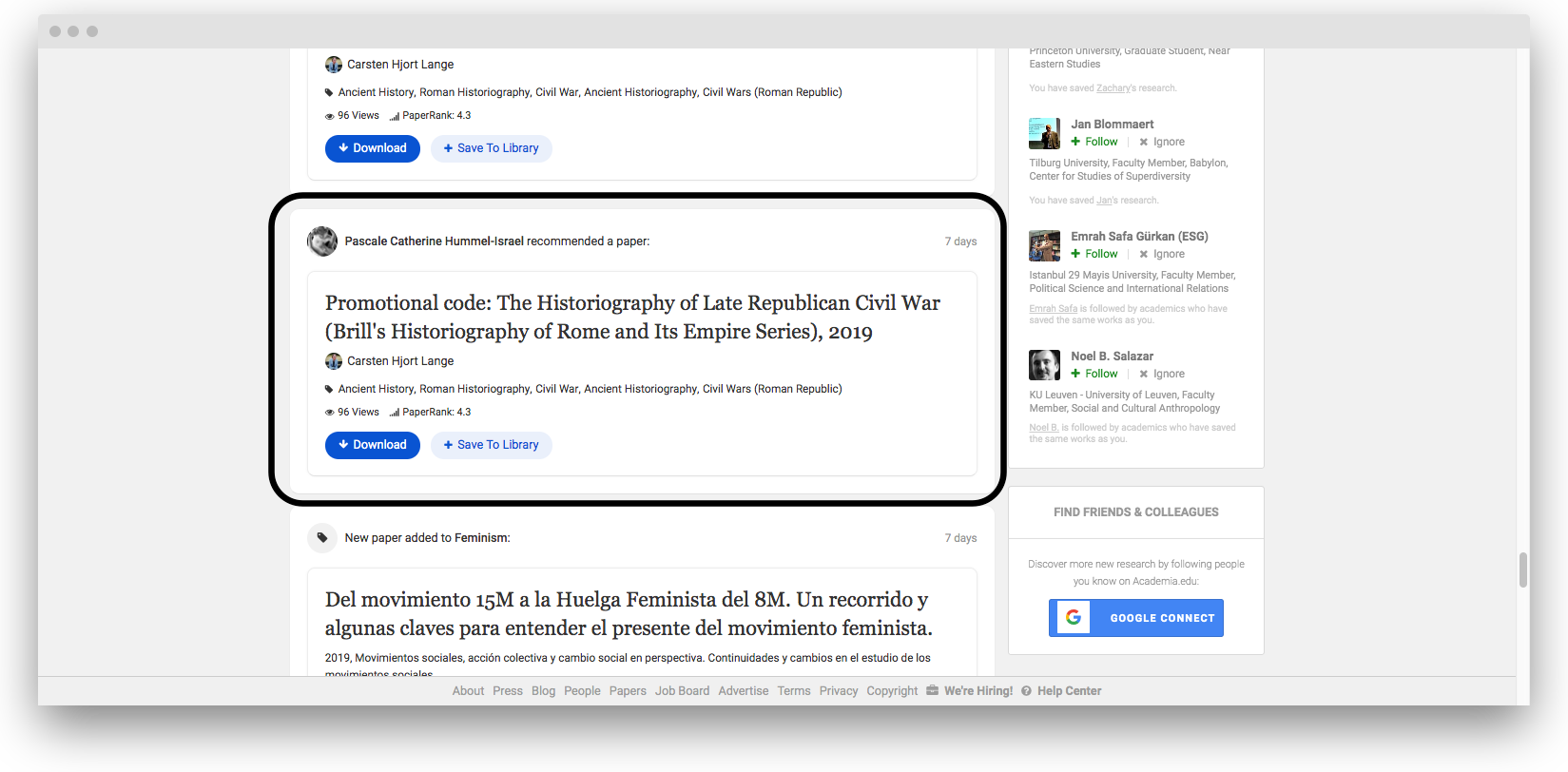 When a paper has recommendations, that paper will also get PaperRank. You can see a paper's PaperRank in the top header of the paper page.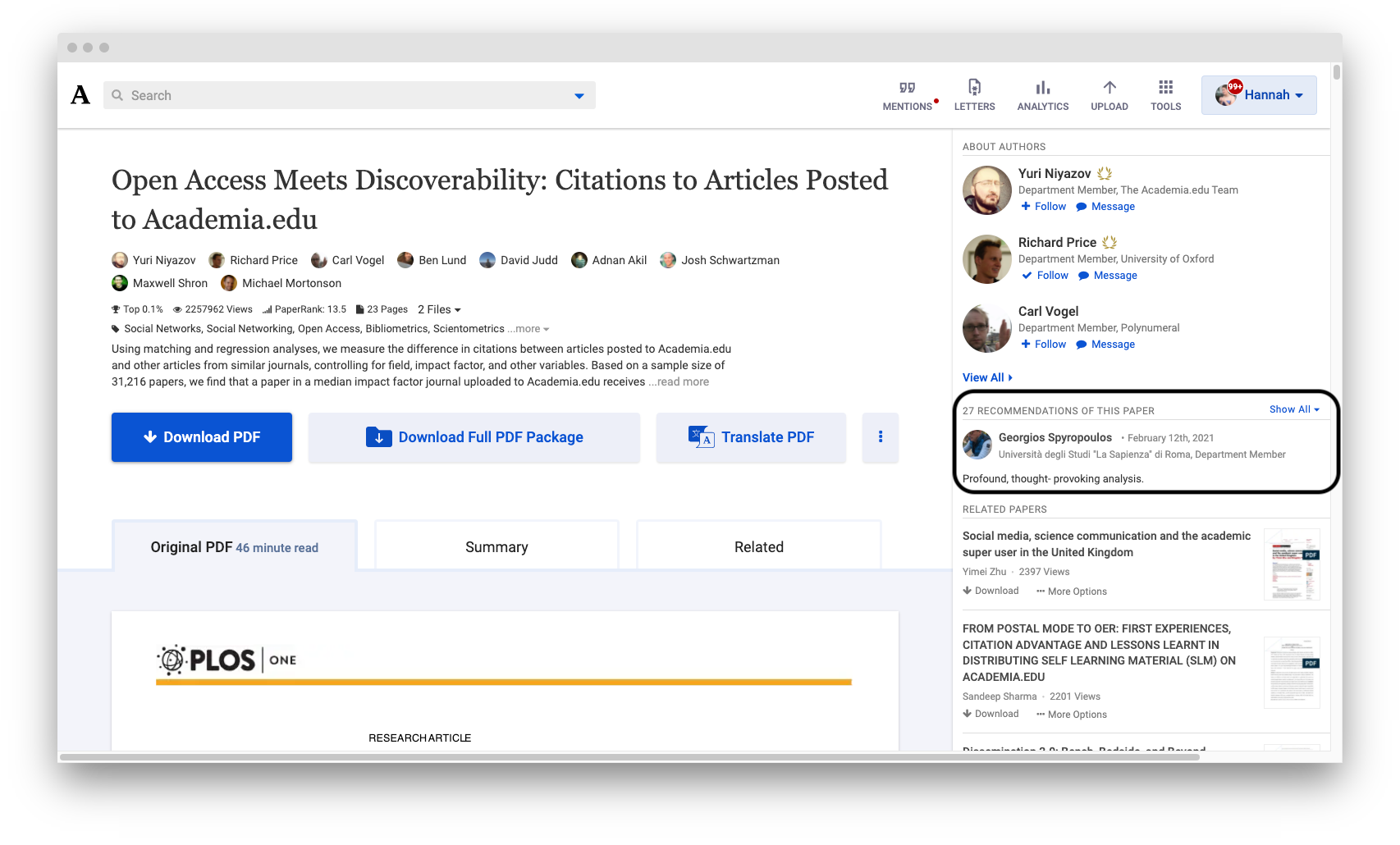 If you are interested in seeing who recommended a particular paper, you can see so by scrolling down on that page and looking on the right-hand sidebar. Click "Show All" to see more recommendations.