Your research interests are a key part of your profile. Having complete and accurate research interests provides the following benefits to you:

Customizing your newsfeed and showing uploaded works in areas that interest you

Showing your name on research interests pages along likeminded scholars

Providing viewers of your profile an accurate understanding of where your interests lie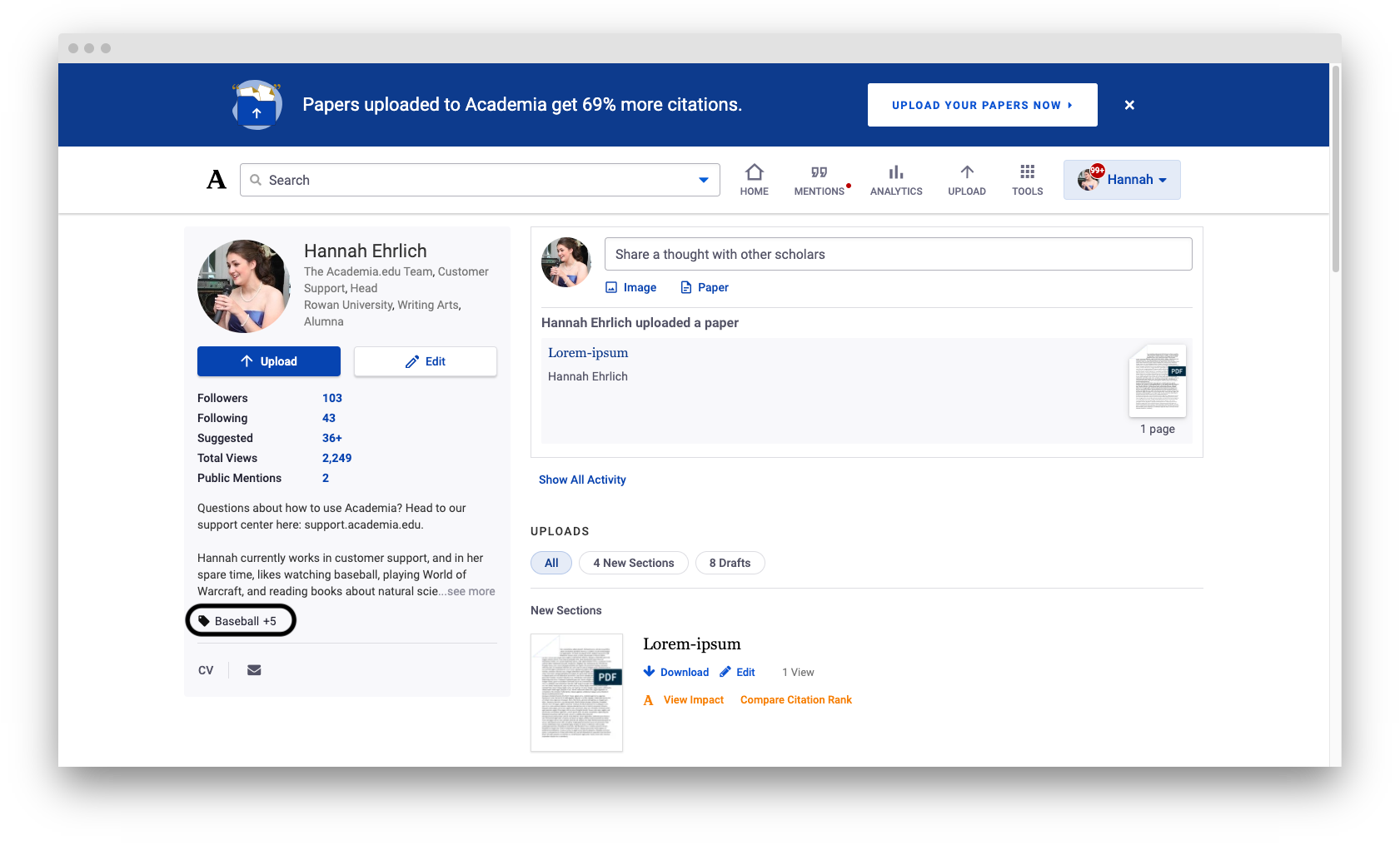 Users who wish to see your full scope of research interests can do so by hovering over your first research interest and scrolling down if they wish to view the full list.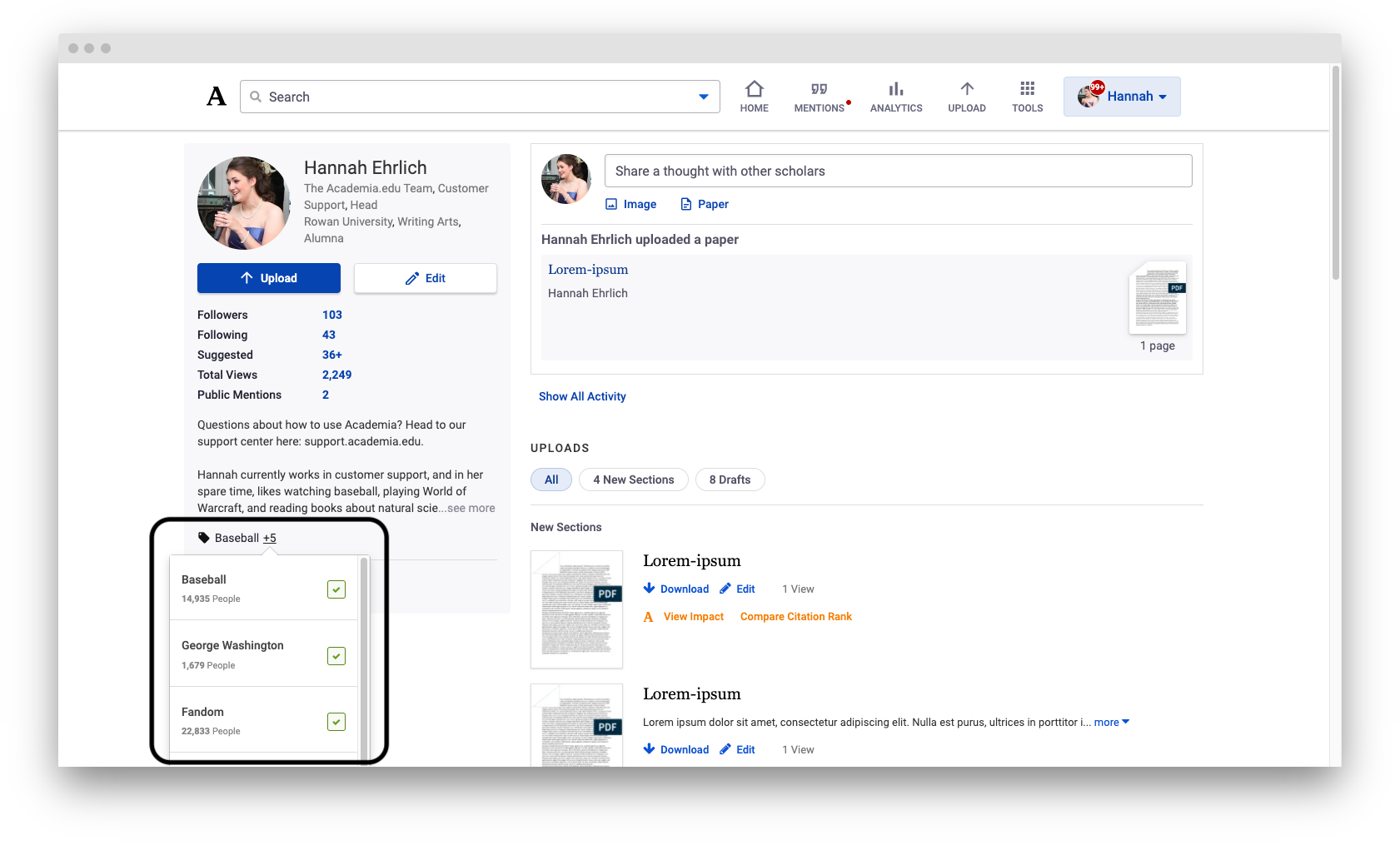 Editing Your Research Interests

To add, remove, or rearrange your research interests, hover over "Edit" under your profile information, then click "Research Interests" in the edit menu.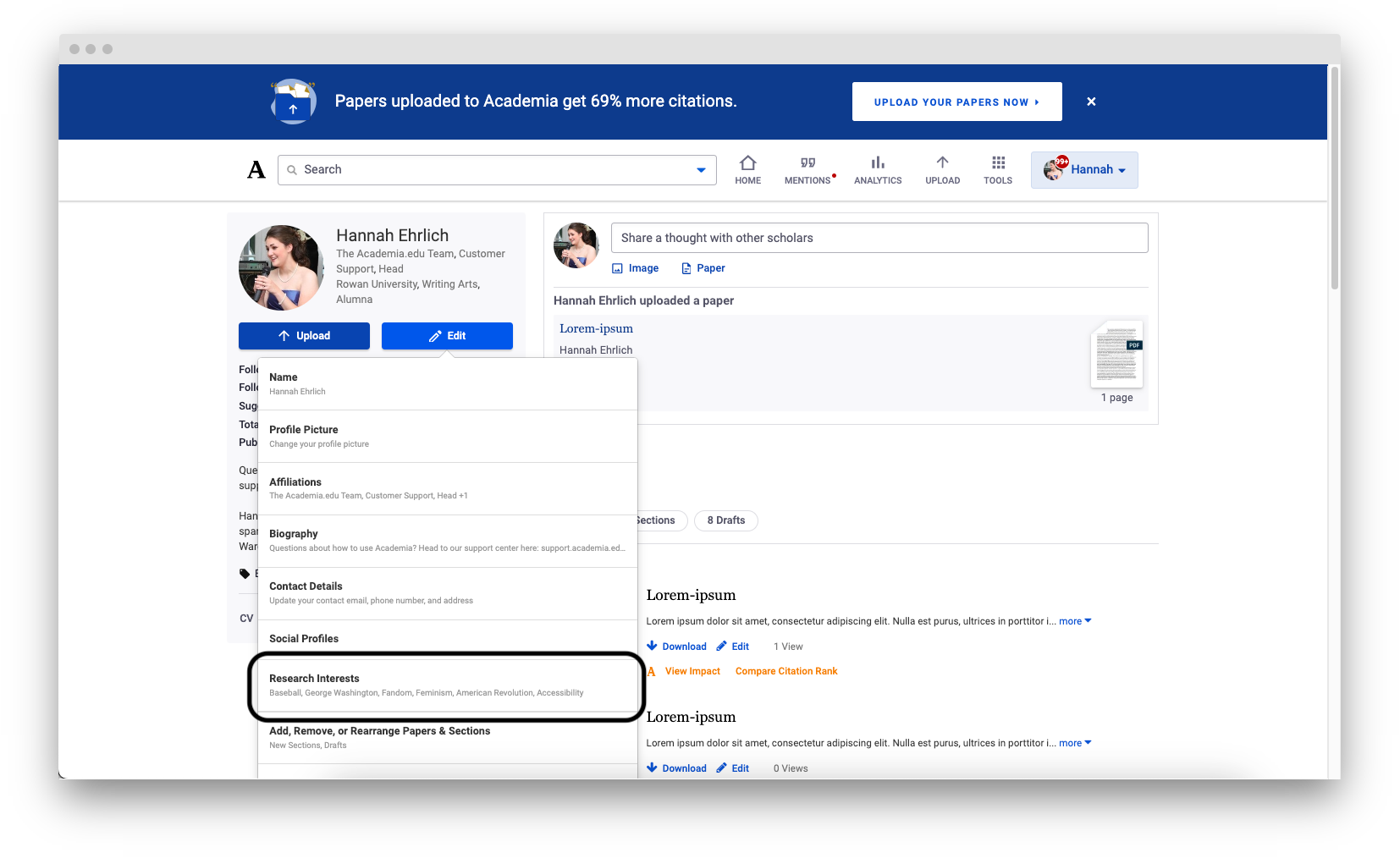 To Add Research Interests

Begin typing in the text box. If your research interest shows up, click it to have it added to your profile.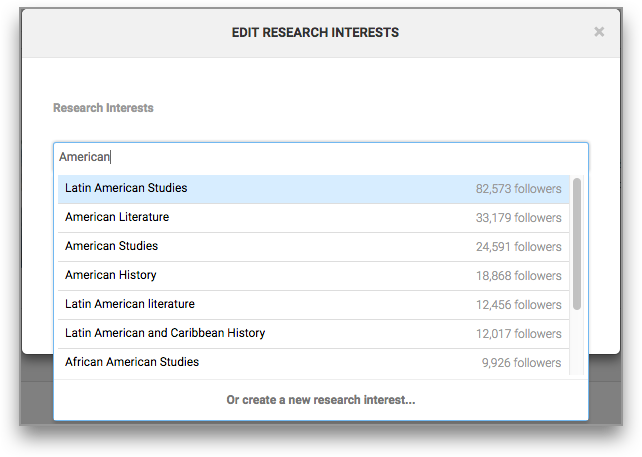 If nothing shows up when you type in your research interest, click "Add New Research Interest," type your research interest in, then click "Add." Then, click save.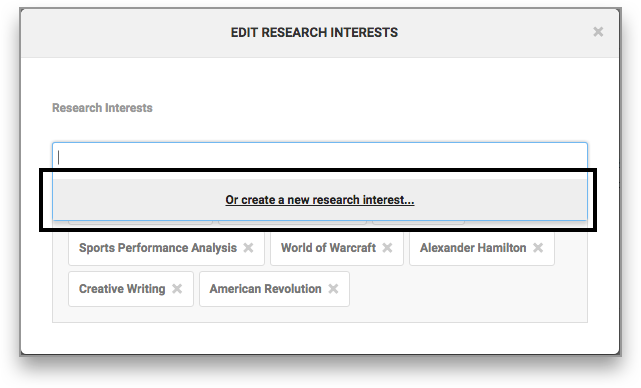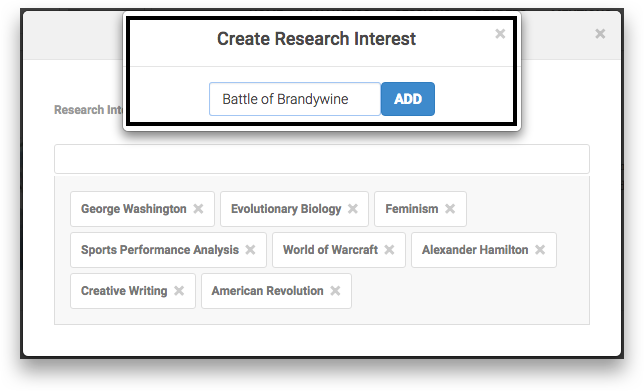 To Remove a Research Interest

Click "research interests" in the edit menu. Then, click the "X" next to the research you wish to remove. Lastly, click save.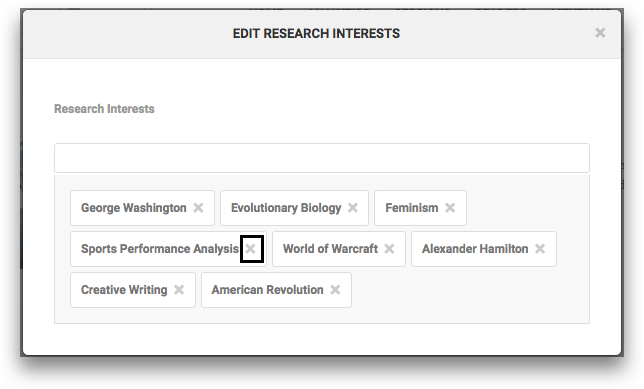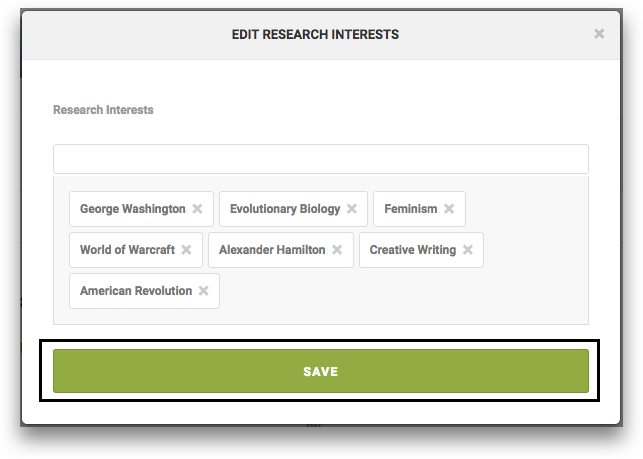 To Rearrange Your Research Interests

Research interests can be rearranged to be in order. Your first research interest will always show up on your profile next to your primary affiliation. If you would like change the order of your research interests, simply select "research interests" from the edit menu, and click and drag your research interests until they appear in your desired order. Then, click save.


Troubleshooting
Q: I get a "Something went wrong!" error message.
A: Try restarting your browser, using a different browser, or restarting your computer. If that still doesn't work, let us know and we'll see what further assistance we can offer. Please include your profile URL in your support request.