The co-author system is a way for multiple authors on a paper to share information on that paper.
Co-authors share

share paper analytics, including downloads and document views — the links on the profile pages of the co-authors all go to the same page.

Co-authored papers only have to be modified by one person, saving time and de-cluttering profile pages.

Co-authored papers have increased exposure, as they will be shown to the followers of all the co-authors on the work.

You can add co-authors to your papers in the upload process, or after a piece has been uploaded. If you want to do this after you've uploaded your papers, you can do so from your profile - here's how to get there.

Then, click "edit" under the paper you'd like to change the co-authors on.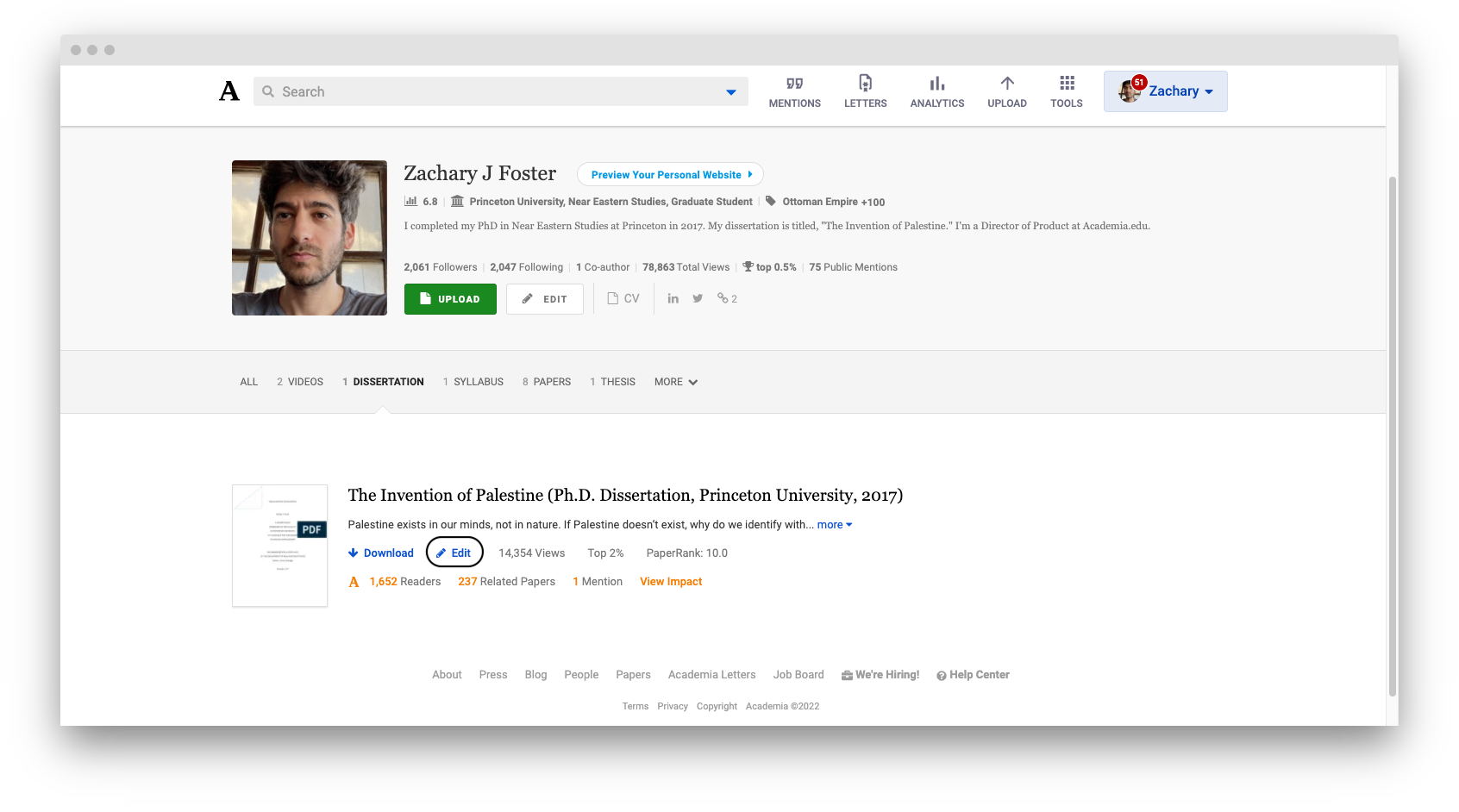 This will take you to the edit page for your paper. Begin entering the name of your co-authors, and a drop-down menu will appear with Academia accounts matching the name you enter.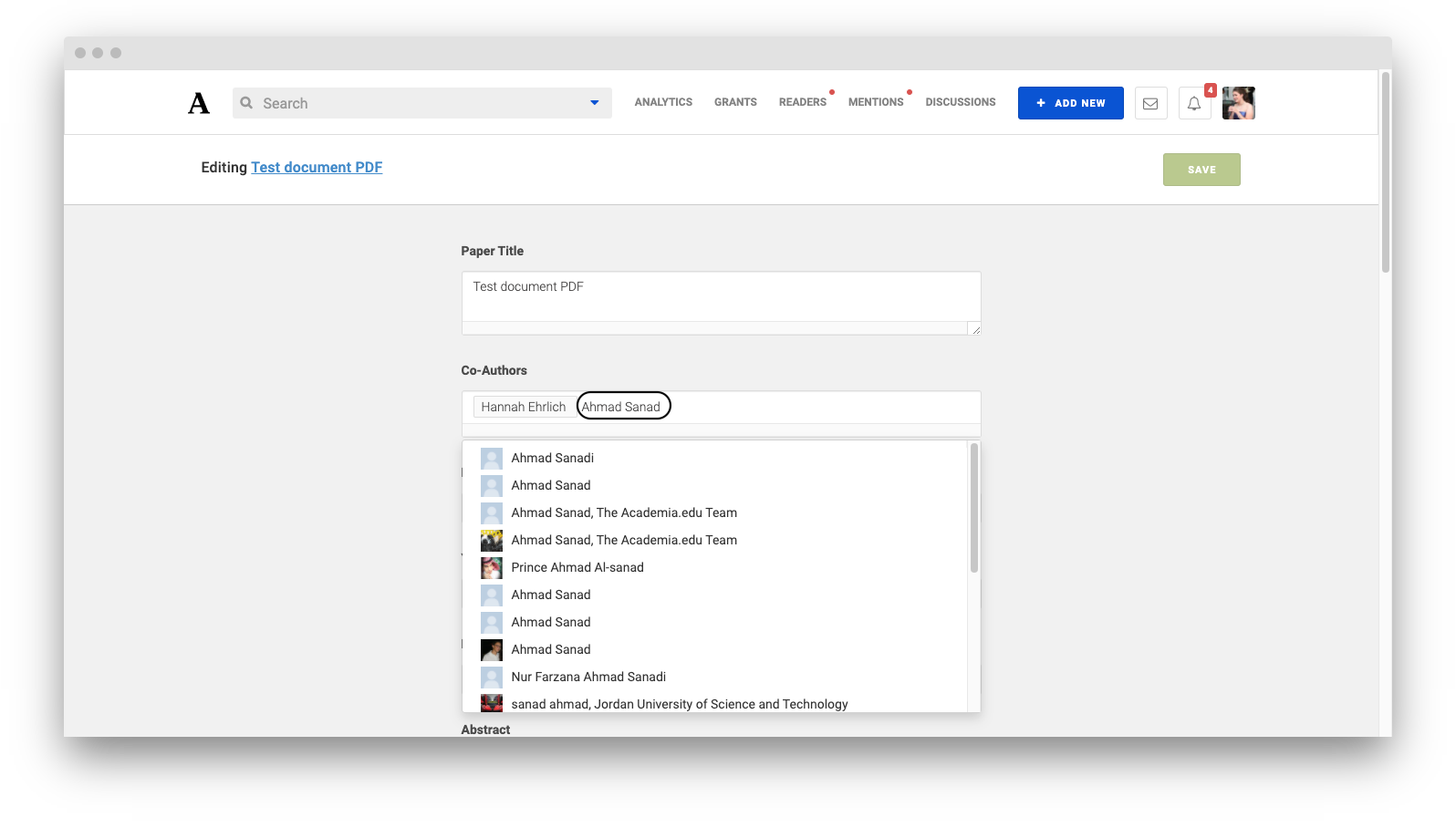 If the person you're looking for doesn't appear, write their full name, then click it.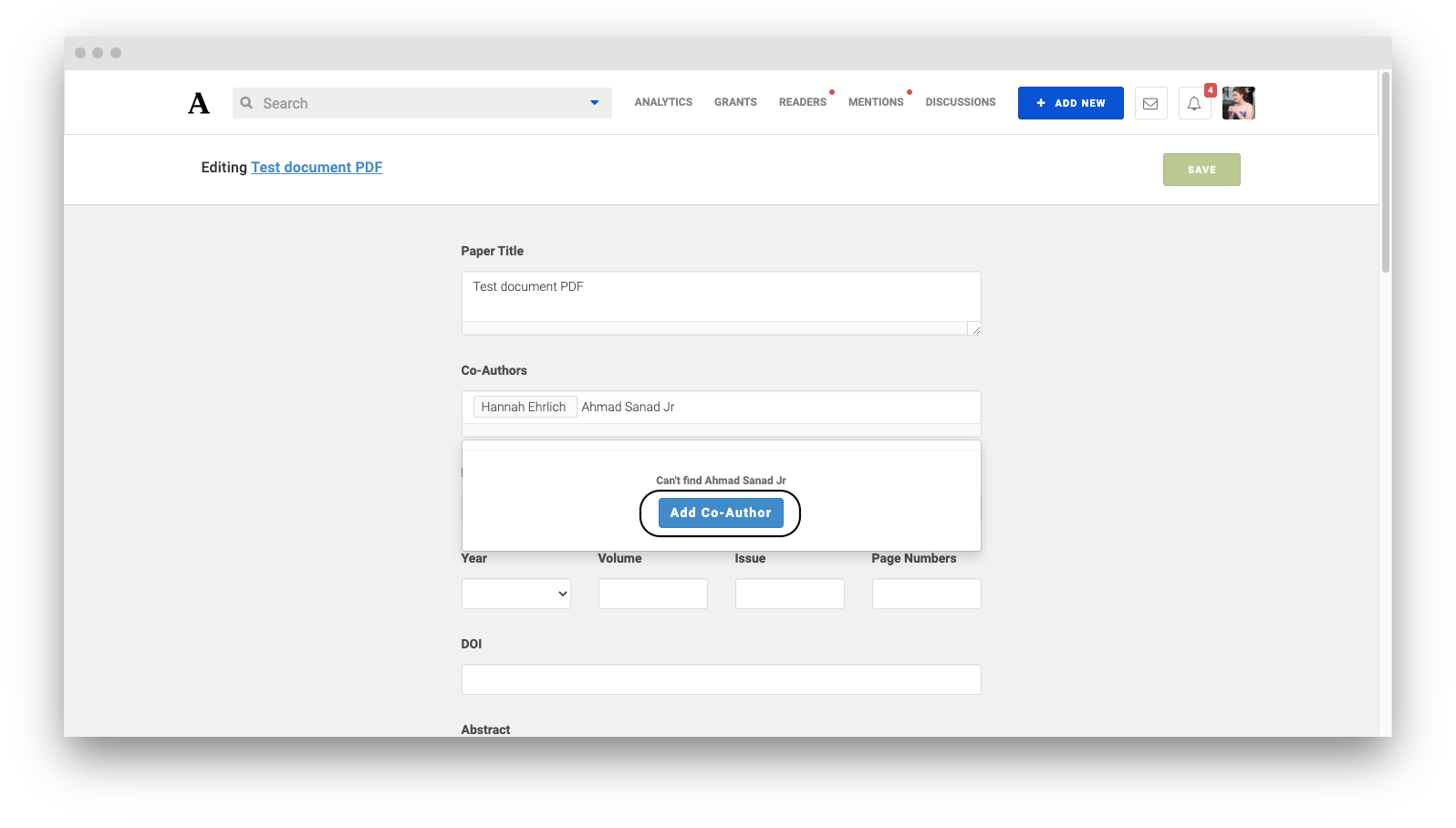 We'll ask you to provide the email address of the person you've just added. This is so we can send them a co-author and account invitation to join Academia. This will display their name with your paper, and create an account for them where the same paper is linked and displayed.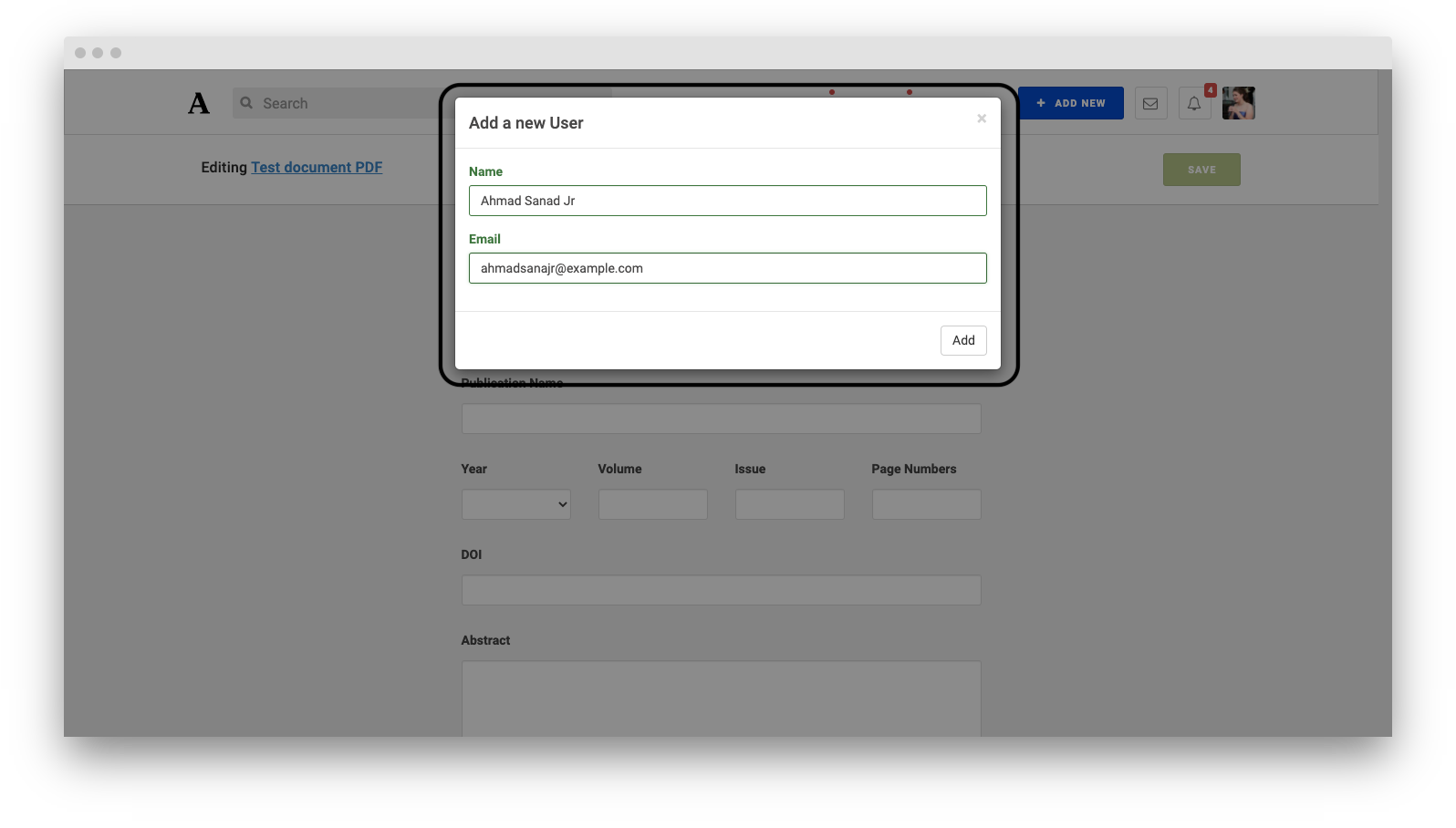 Once you send this email to your co-author, they can follow the process from the email to create an account, including confirming that they are a co-author of the piece you have added.

If you would like to remove a co-author, simply click the "X" next to their name.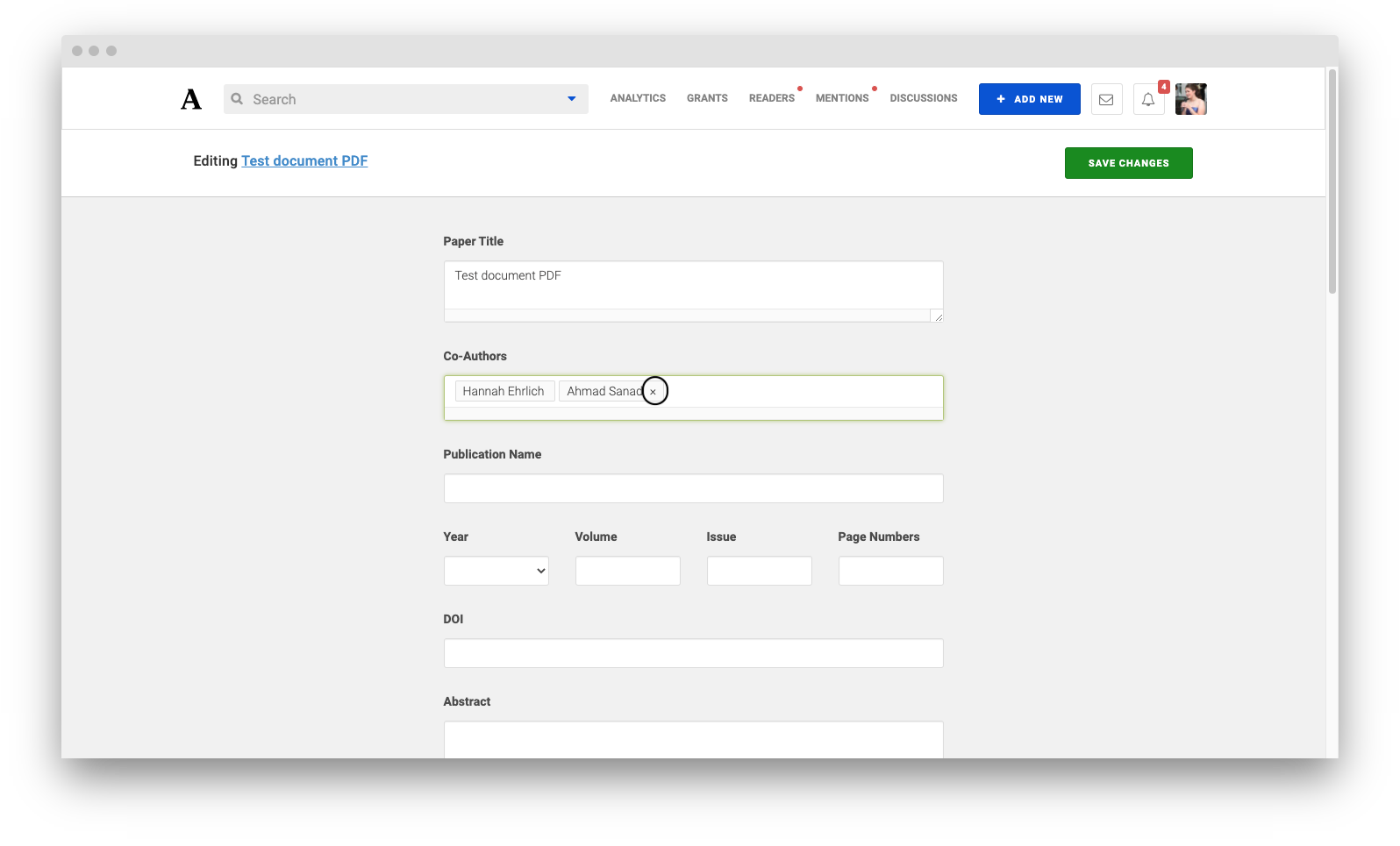 Co-authors can be also be re-arranged to match the citation of the work in question. To re-arrange co-authors, simply click and drag the names so that they are in the appropriate order.

Once you're done rearrange your co-authors, click "Save" in the top right-hand corner!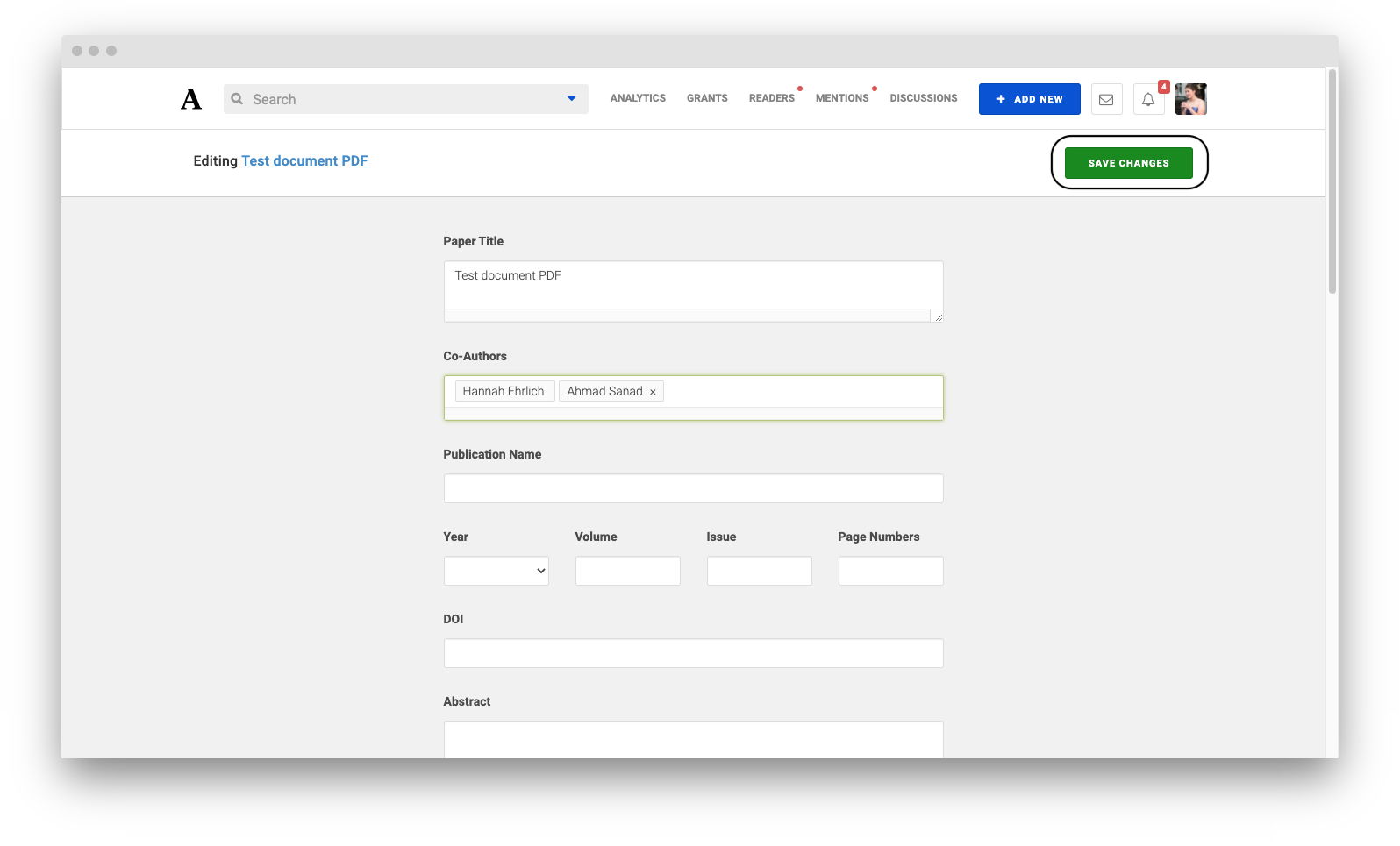 Troubleshooting
Q: I get a "Something went wrong!" error message.
A: Try restarting your browser, using a different browser, or restarting your computer. If that still doesn't work, let us know by clicking here and we'll see what further assistance we can offer. Please include your profile URL in your support request.

Q: I don't see an "X" next to a co-author I want to remove!
A: Let us know by providing the paper URL and the name of the Academia.edu user you would like to remove.

Q: I added co-authors to my work, but they aren't showing up!
A: This probably means that your co-authors have not confirmed their co-authorship yet. If they do not confirm their co-authorship and make an Academia account, they will not appear. You may wish to reach out to your co-authors to make sure they have received your co-authorship email.

Q: I am a co-author but I don't want create an account!
A: Unfortunately, at this time, we do not permit confirmed co-authorships without an Academia account.

Q: Where did all these random co-authors on my work come from?
A: These co-authors may have been added in error by our co-author algorithm. You can remove them at any time by selecting the "X" next each name you wish to remove.