In some cases, you may wish to delete an affiliation, or remove all affiliations to become an independent researcher. You can do this by accessing your affiliations from your profile edit drop-down.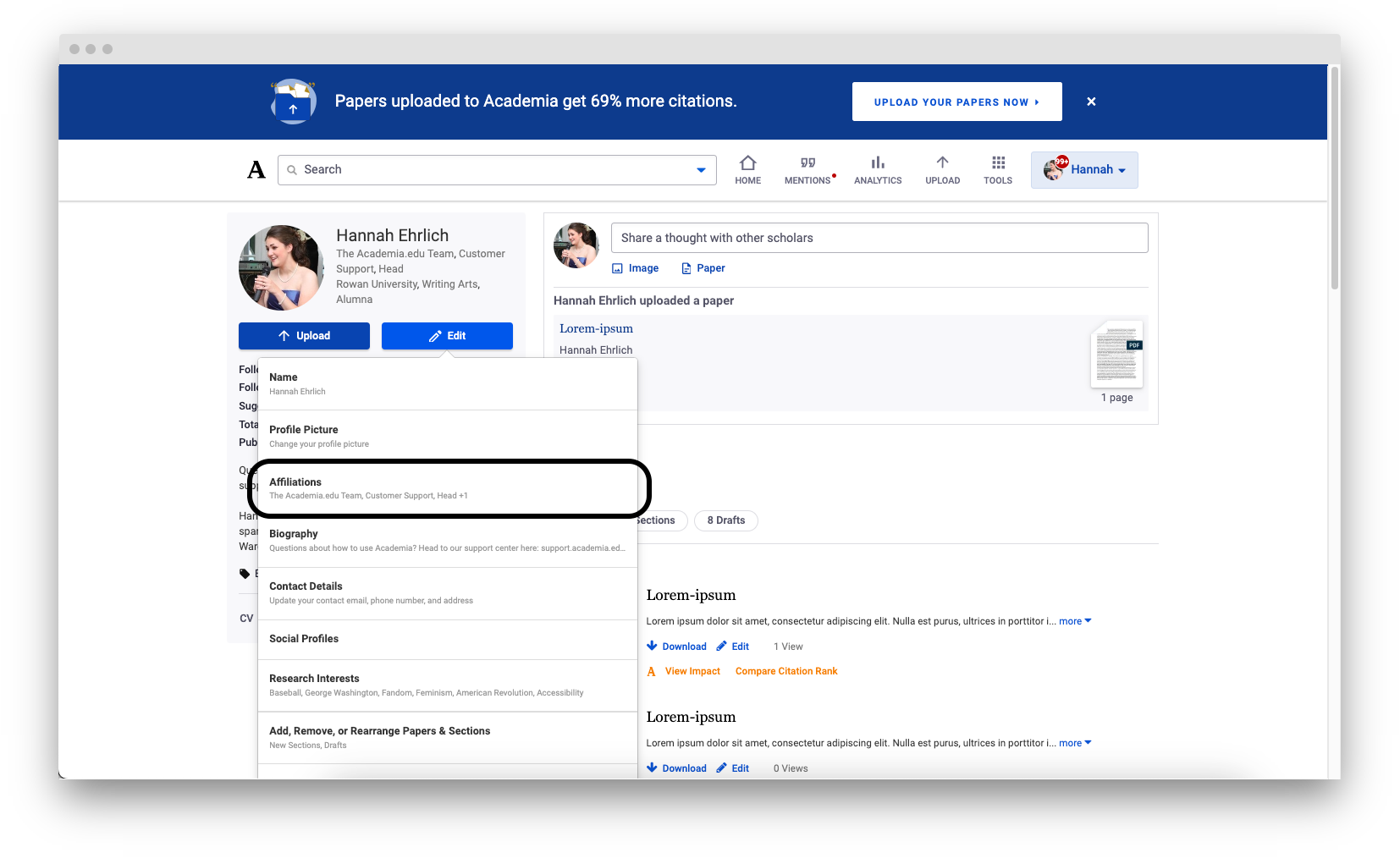 If you would like to remove affiliations
After clicking the affiliations tab, find the affiliation you wish to delete. When you bring your cursor to the affiliation, an "X" should appear.





Click the "X" next to the affiliation you wish to remove, then click "Delete."





Then, click anywhere else on your profile. When you refresh the page, the affiliation should now be gone.


If you would like to have your primary affiliation be independent, but also have secondary affiliations
At this time, we do not offer this feature. If you would like to be viewed as an independent researcher, than you cannot have any additional affiliations. If you would like to affiliate with any schools or other institutions, you cannot also show independent researcher status.