The name box in the edit menu is connected to the name that appears on the top of your profile and is the first thing a visitor see when they view your profile. You can edit this information hovering over "Edit" under your biography box and clicking the "Name" box in the edit field.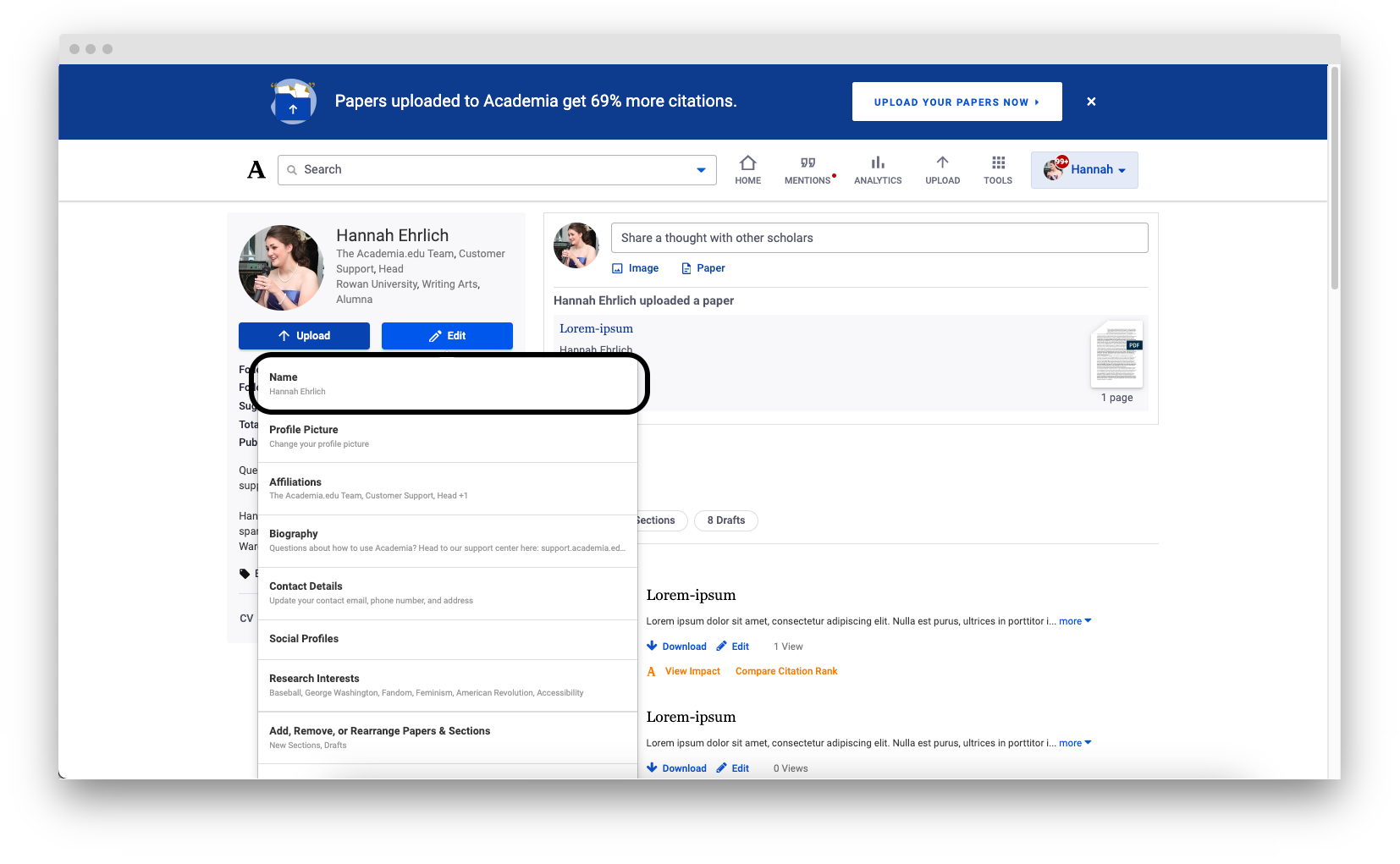 When you click this button, you will see a first, middle, and last name text box appear. We recommend that you fill out a first and last name that closely represents or matches the name used for the academic work that you are posting on your profile.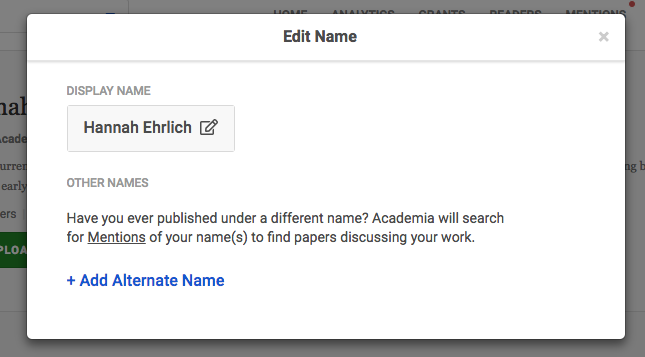 If your account was created through our co-author account creation process and is not the name you prefer to use, you can edit it here. Changing the name on your profile will change the name that appears for you in any works you are mentioned as a co-author in.

When you have filled in the name that you wish to see on your profile, click "Save."

You can also edit the name on your profile from your account settings. Click the edit tab next to your name to bring up our name change fields.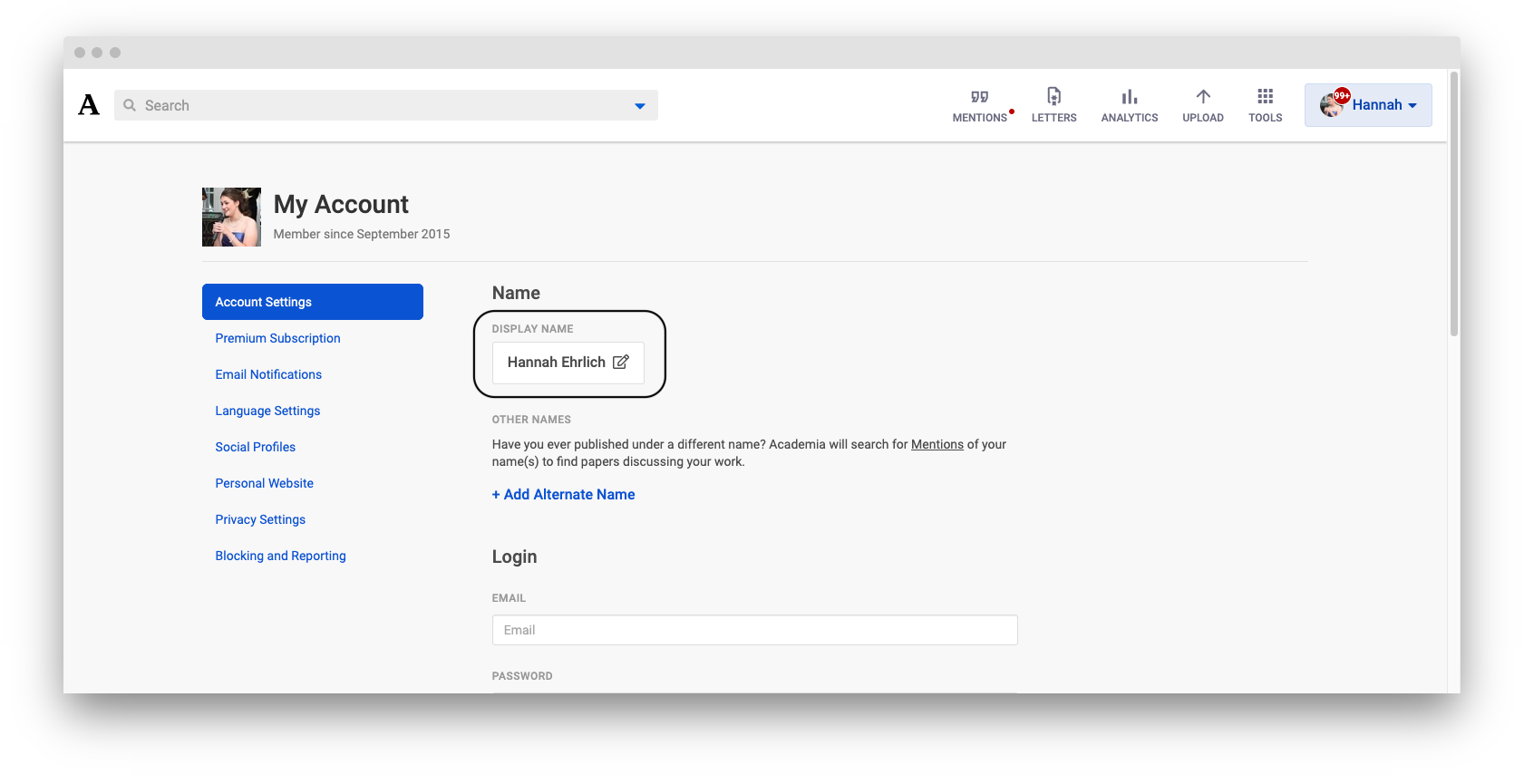 Enter your first, middle and last name, then click "update name"!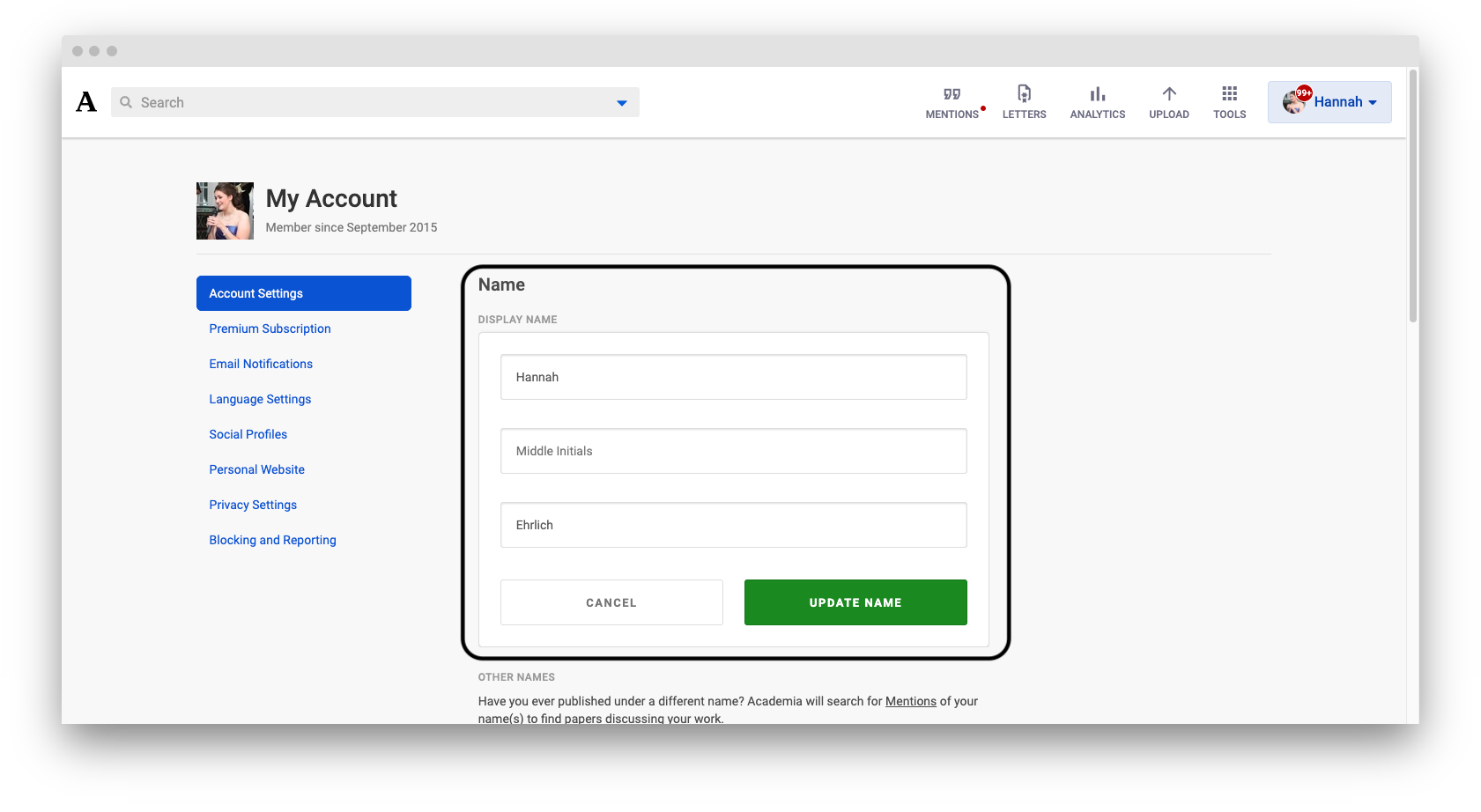 Troubleshooting
Q: I got a "Something Went Wrong!" message!
A: Did you....
Try to add any non-standard characters or symbols? If so, try taking those symbols out, and then clicking "Save" again.

Add a period to the middle name field? We currently do not allow any punctuation in that field. If you would like to have a middle initial (such as Mike E. Smith), please add this to your first name field. Then try clicking "Save" again.