What does following mean?

Following another person means that you'll see updates from them on your newsfeed. For example, you may see the papers that they add to their library, when they upload new papers or drafts, or the comments they make on any sessions they're a part of.

How do I follow another user?

To follow an Academia.edu user, click the blue Follow button at the top of their profile page.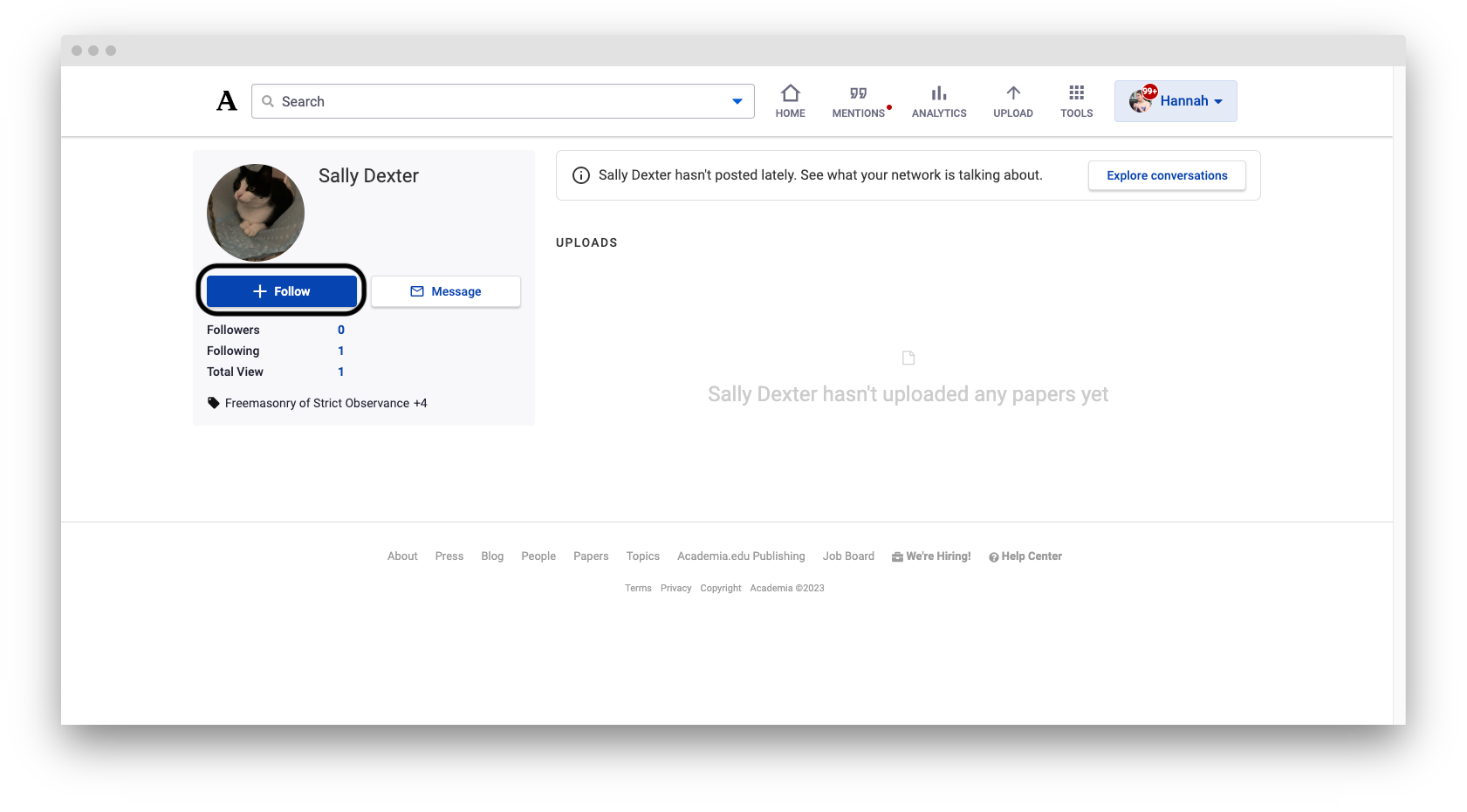 You'll be able to find more people similar to this user if you connect your site to Google or Facebook. You can do that easily by clicking the buttons that appear after you've clicked "follow," if you're not already connected.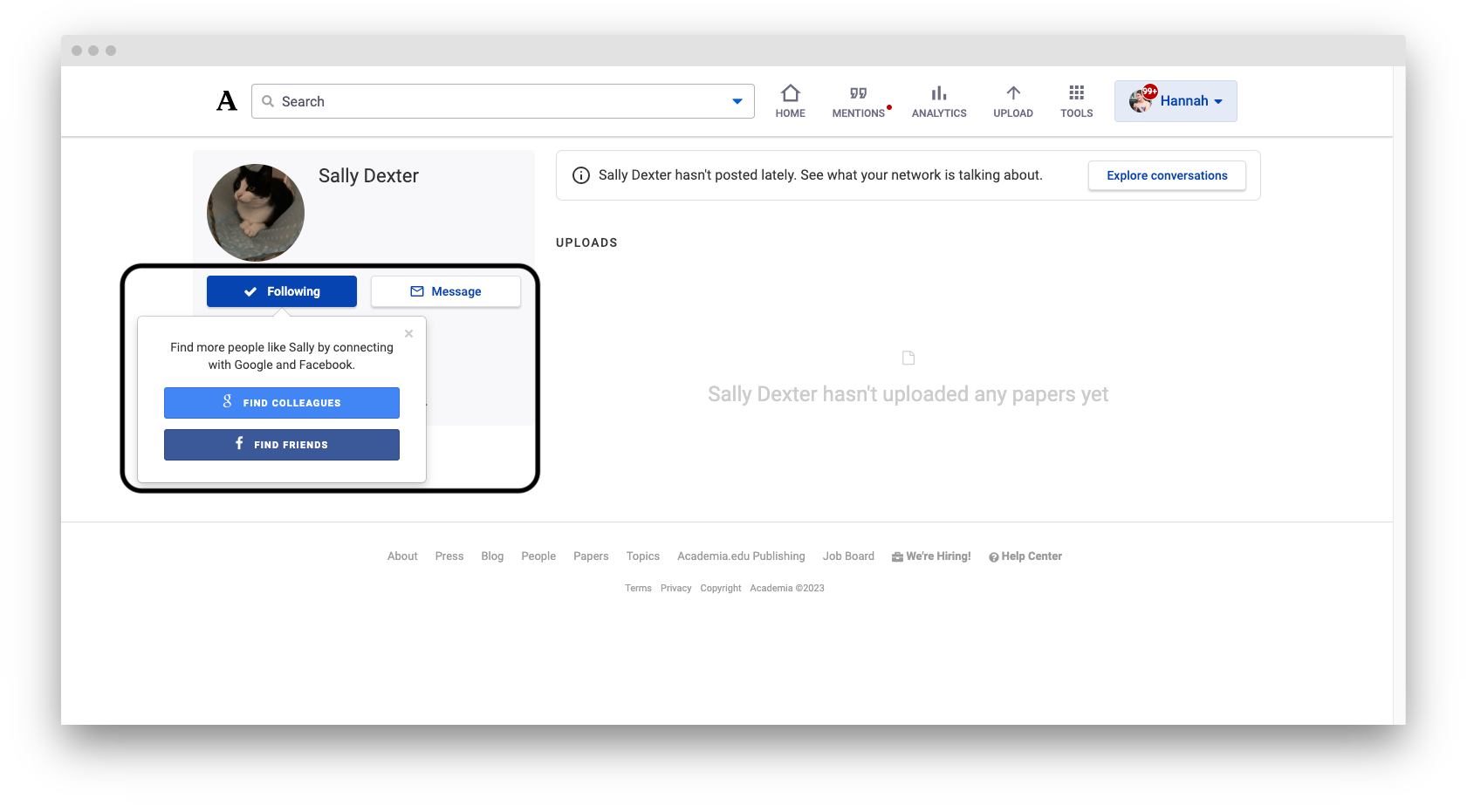 How do I unfollow another user?
To stop following another Academia user, head to the profile page of the person you would like to stop following. There should be a blue "Following" button at the top right corner of their profile page. If you hover over that button, it should change to say "Unfollow." Click to unfollow.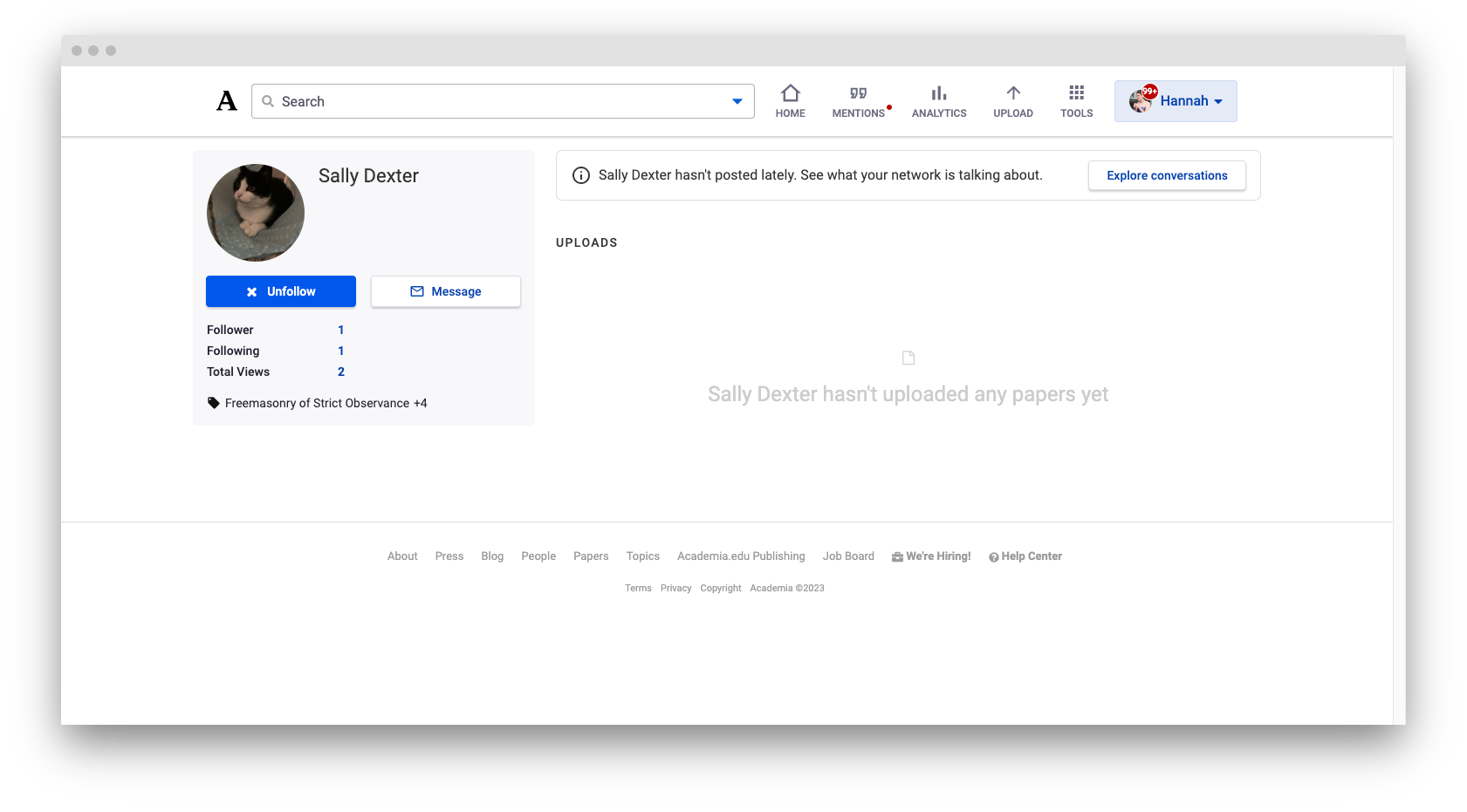 I can't follow any more users. Help!

If you've just recently created your account, it may be a few moments before you are able to follow and unfollow users. If it seems you can't follow users immediately after creating your account, try waiting an hour, and then seeing if it works. If you still can't follow any users, you may be following our max (2000). If you aren't following a max number of other researchers and can't follow anyone else, please let us know.