When you upload a draft to Academia.edu, you can transform your document into a discussion - a conversation around your new piece, where other academics can comment and offer feedback on your ideas! There are two ways to do this.
If you haven't upgraded to Academia Premium yet, follow these directions!
Click "Upload" like you normally would when uploading a new paper to your page. Then add the document you want to be the focus of the discussion.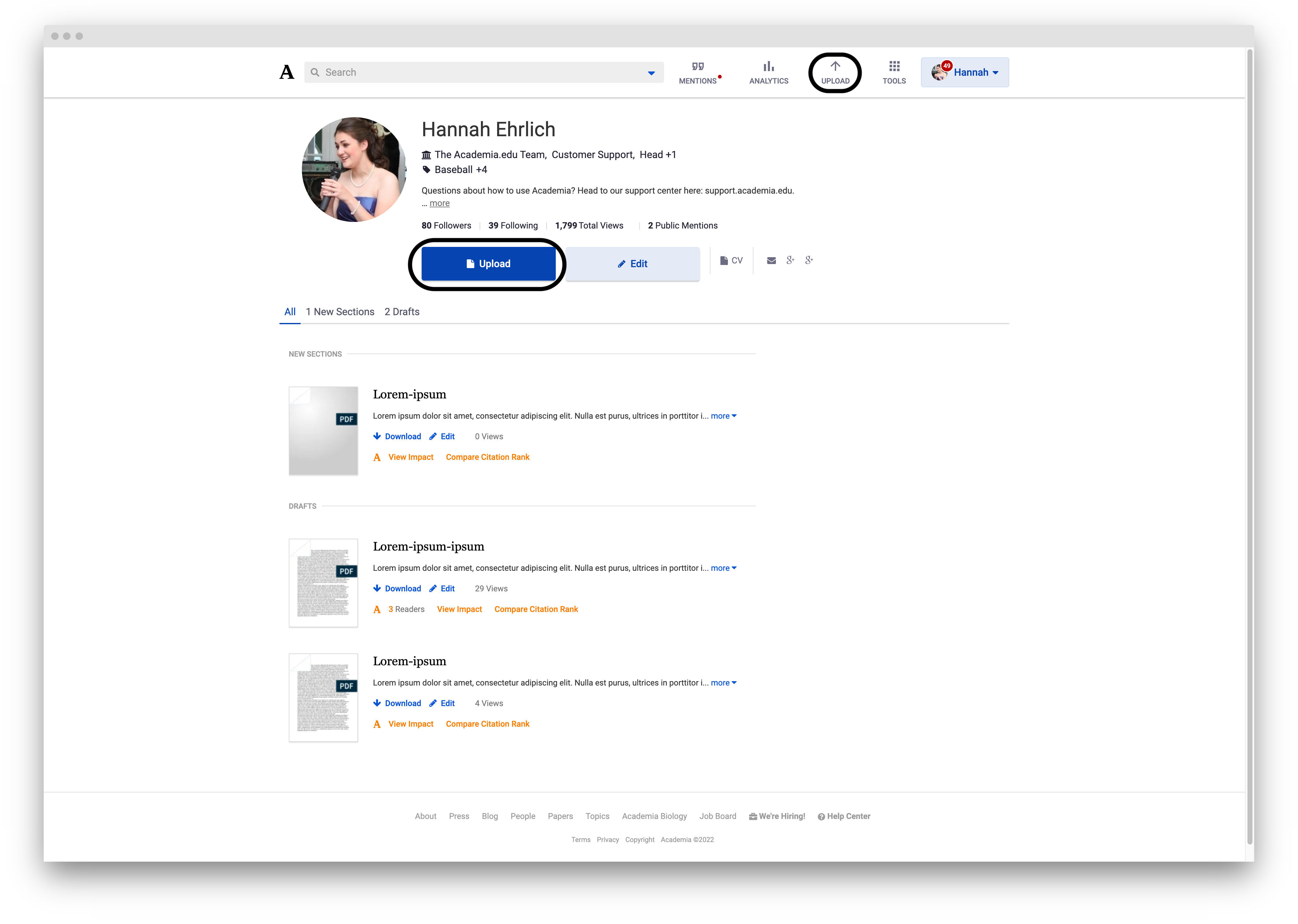 Complete the captcha and click continue when your file has uploaded. Select "Upload Document," then choose a file and complete our spam captcha, so we can keep the site free of junk.

Click "Unpublished Draft Paper" when asked if you are uploading a published work or an unpublished draft.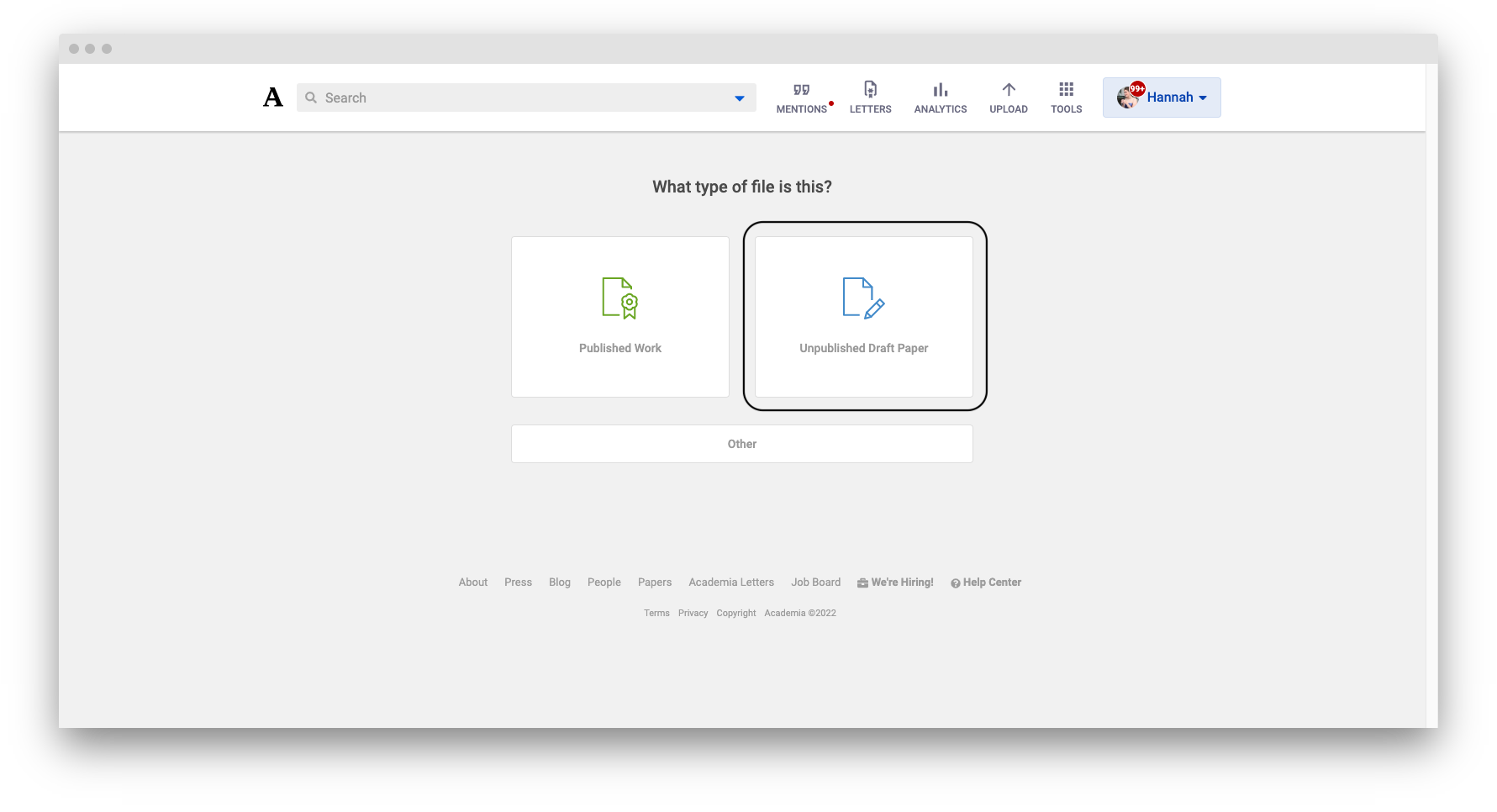 Add any paper information we weren't able to fill in automatically. We especially recommend you fill in a wide variety of research interests.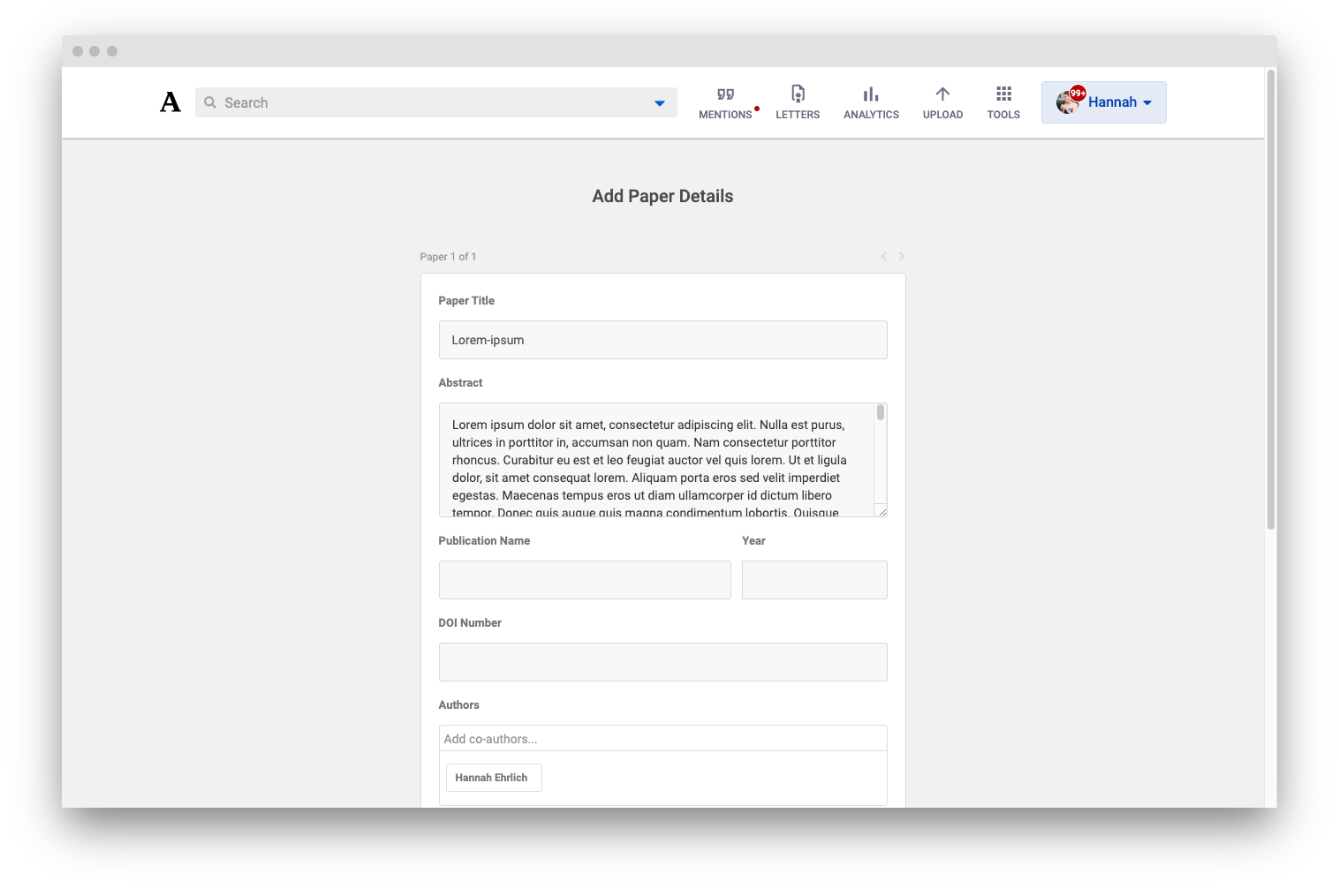 Select "Yes" when you're asked "Would you like to open your draft paper to comments from your colleagues?"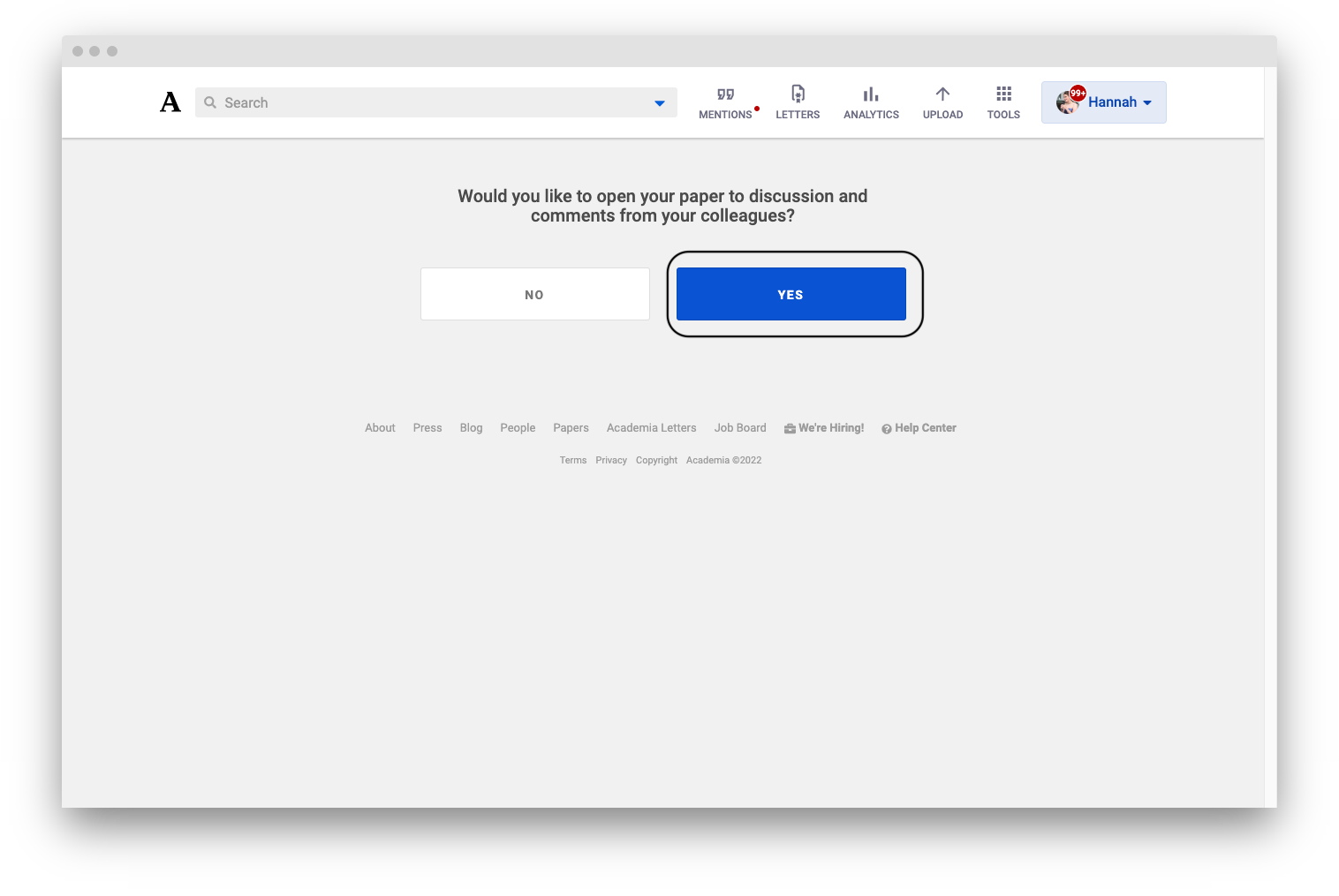 Let some of your fellow academics know you're interested in feedback on your paper. Select anyone you'd like to alert to the creation of your discussion.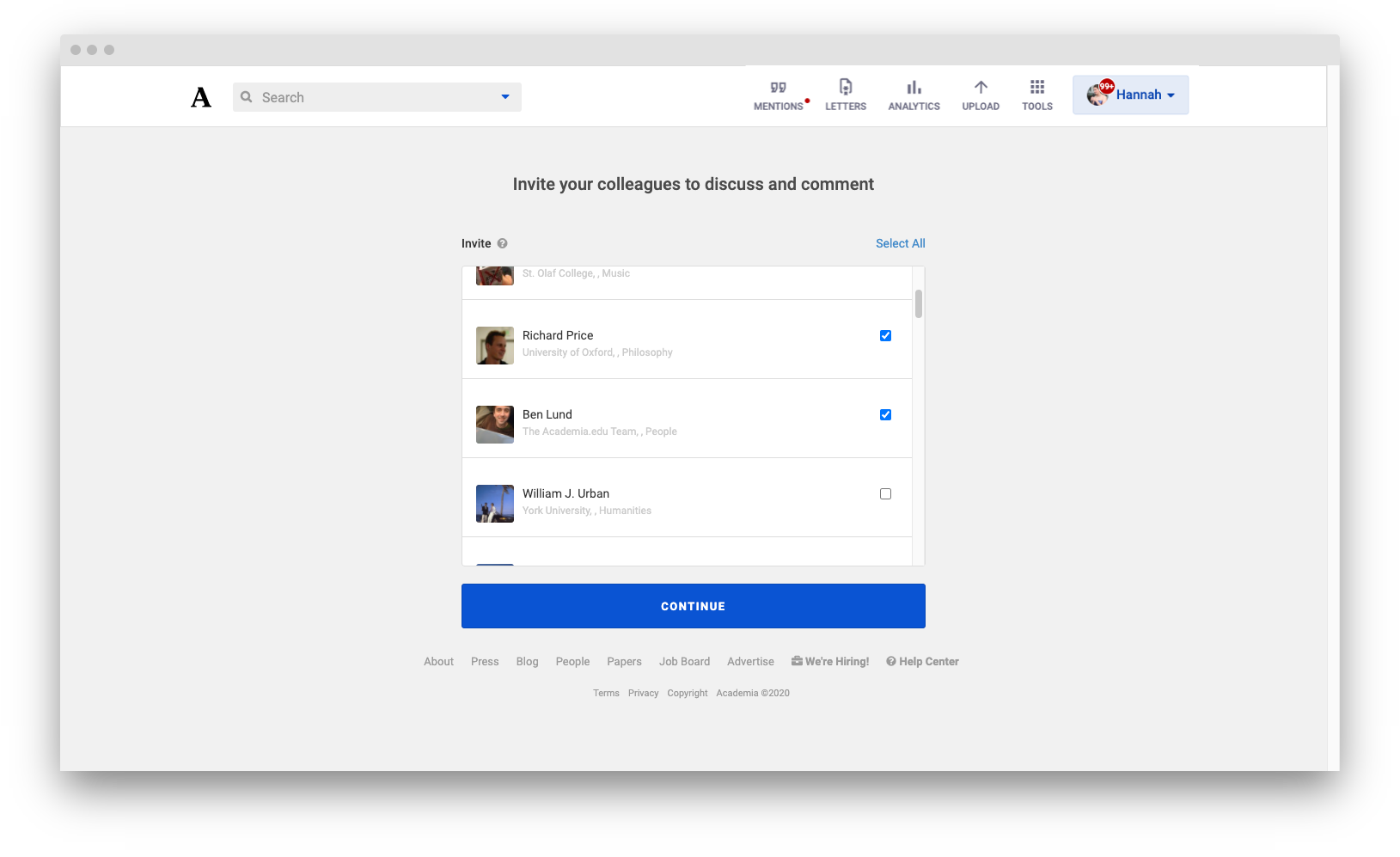 Once you've finished inviting people to your discussion, we'll ask you to give a brief explanation of your discussion, what kind of conversation you're looking to start, some opening questions, or anything else.

Once that's done, we'll take you directly to your discussion session! Please be aware that if your paper says "This document is currently being converted. Please check back in a few minutes," that's a perfectly normal part of our conversion process, and your paper should appear pretty soon.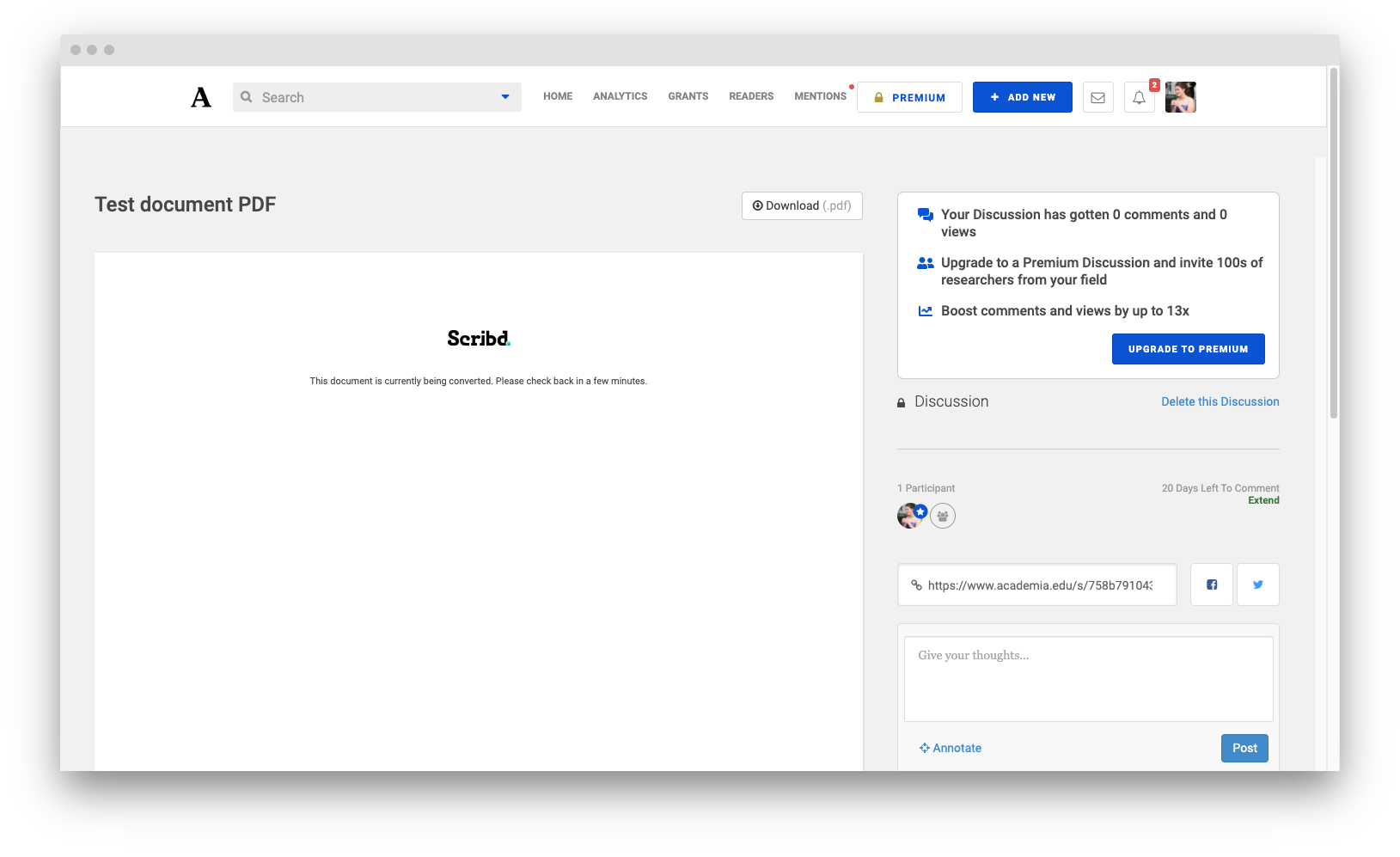 If you're an Academia Premium user, you can also create a discussion from a paper you've already uploaded to the site! If you're not an Academia Premium user yet but you want to start adding discussions to your uploaded papers, you upgrade at any time from our checkout page!
Once you've done so, head to your discussions by clicking on your profile photo and selecting "Start New Discussion."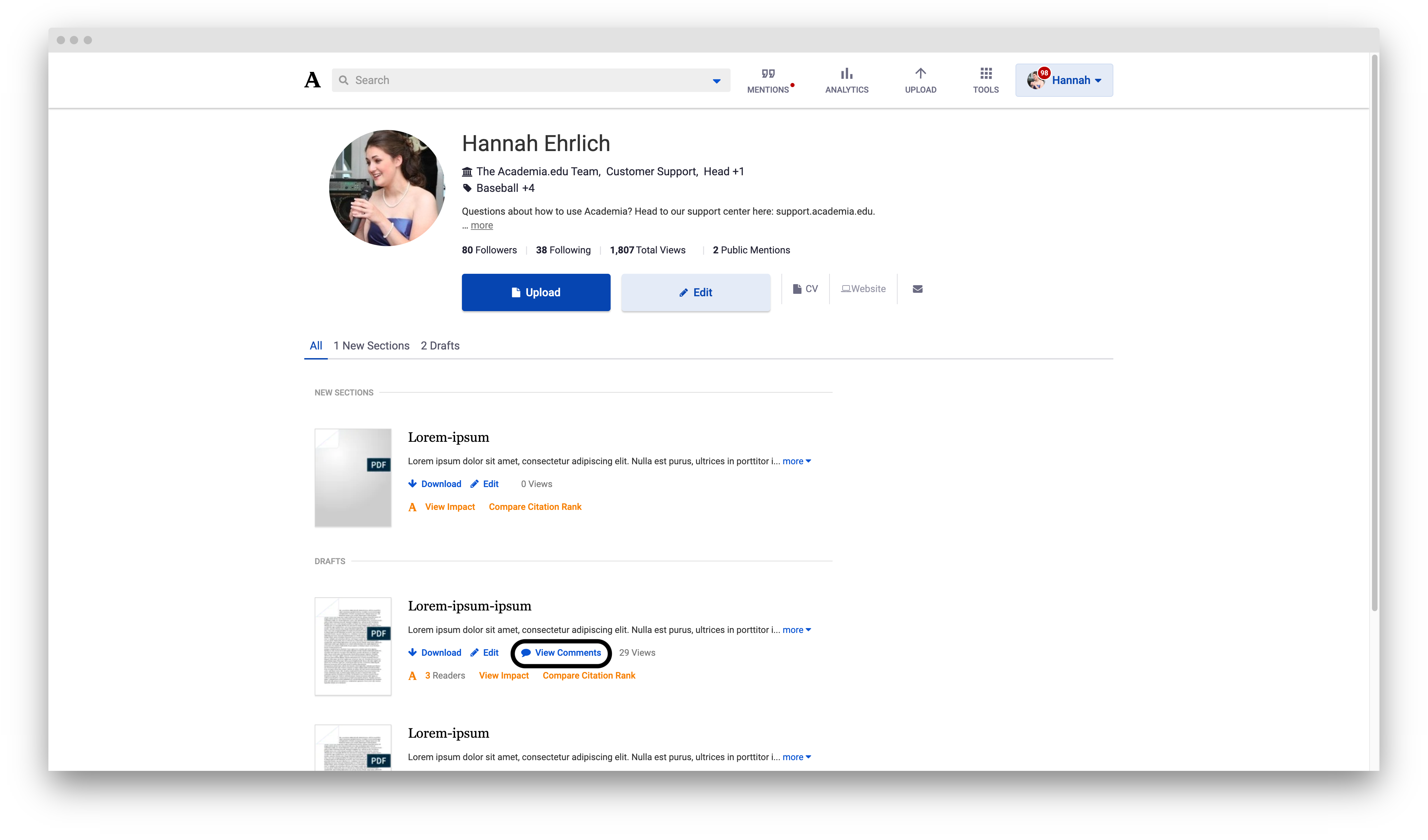 Then, click "Add New Discussion."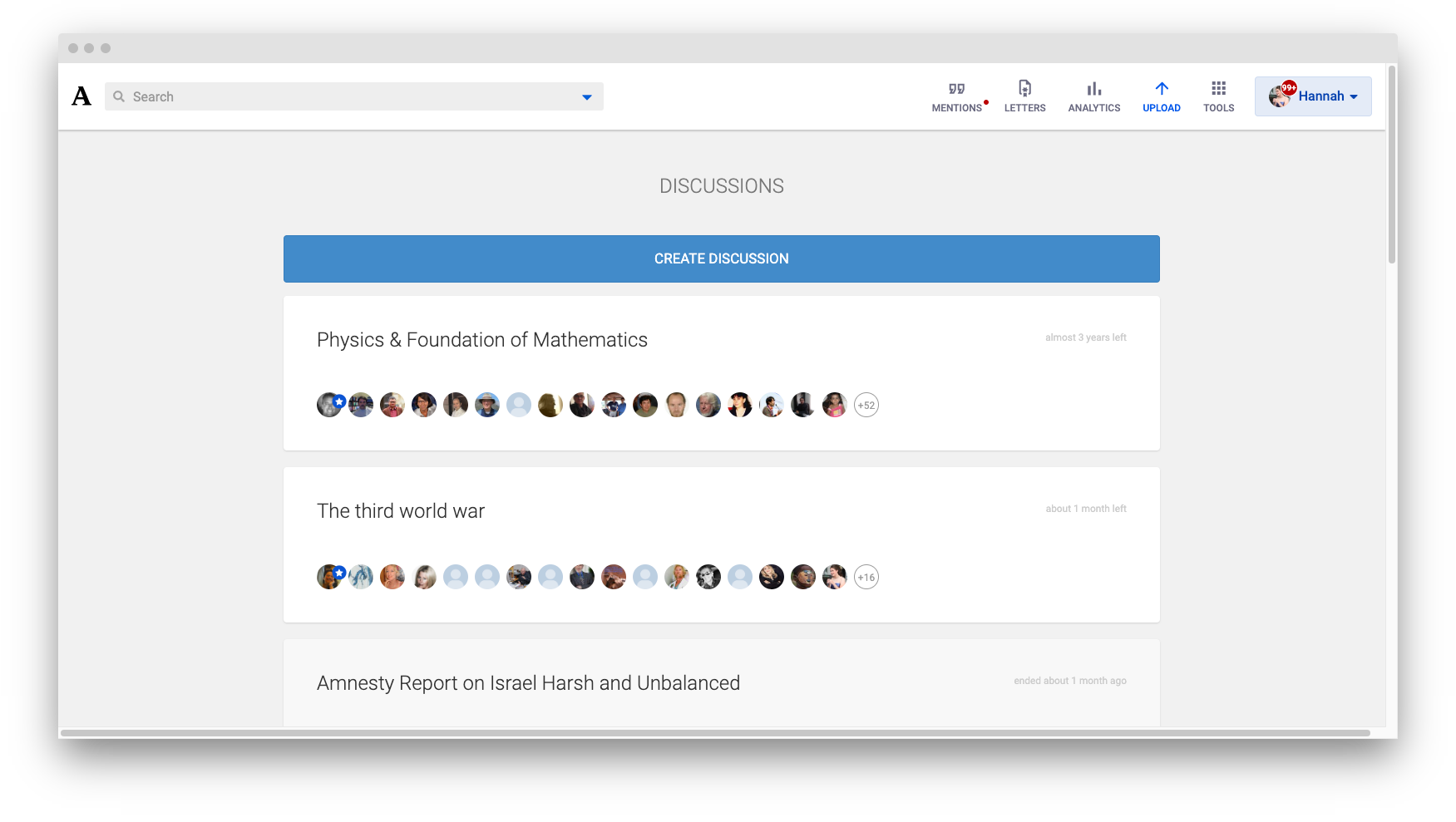 Next, you can select whether you want to add a discussion to a paper you've already added or a new document, like the process above. Click "Continue" after you've selected a paper or added a new document.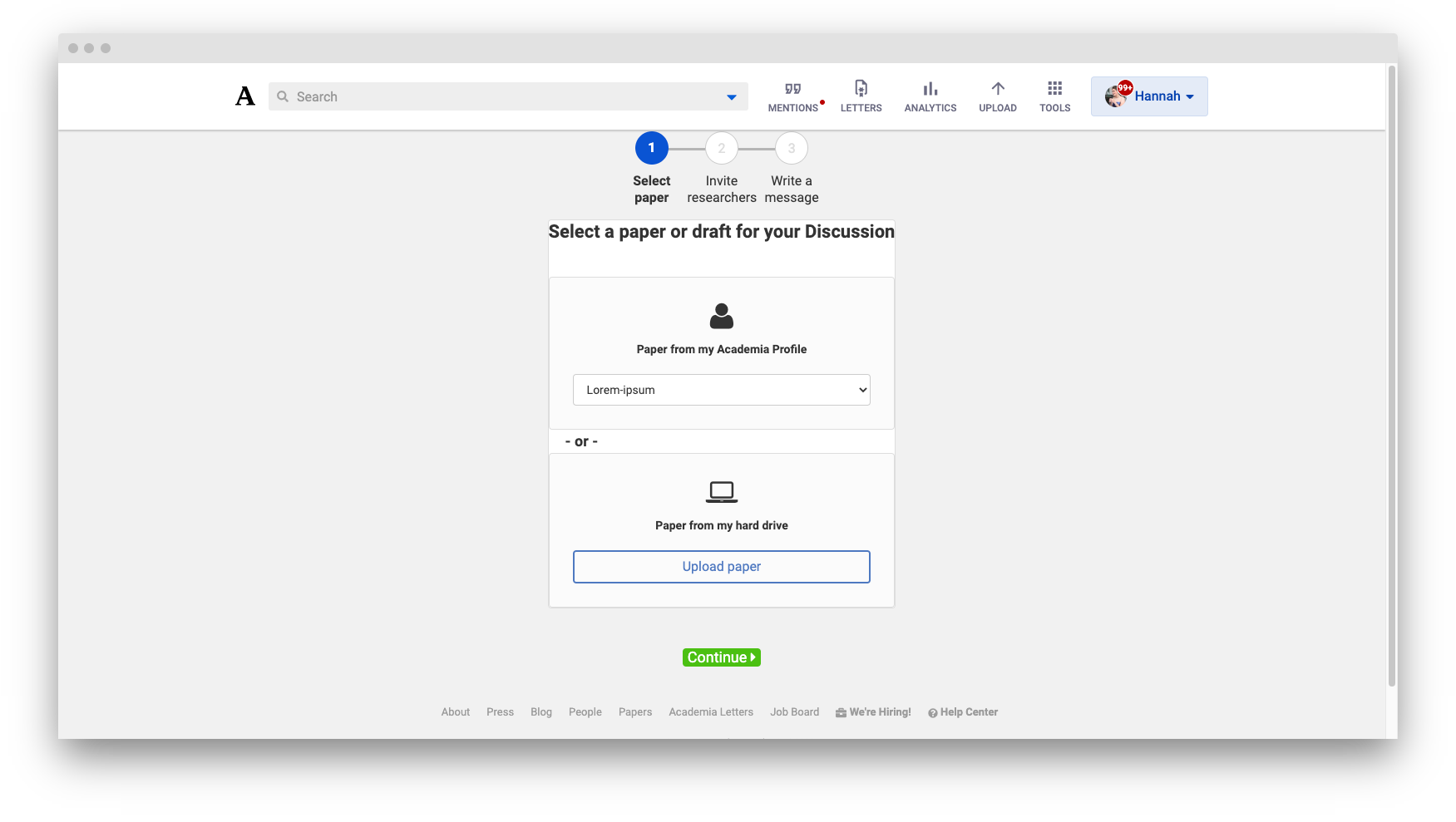 Then, you can select if you want a large group of academics, or only your followers!