If you want to include your ORCID ID number, we now have a field for you to provide that information in your social profiles section!

To add this information to your profile, first make sure you're on your profile. Then, hover over "Edit" underneath your biography information or name, and select "Social Profiles."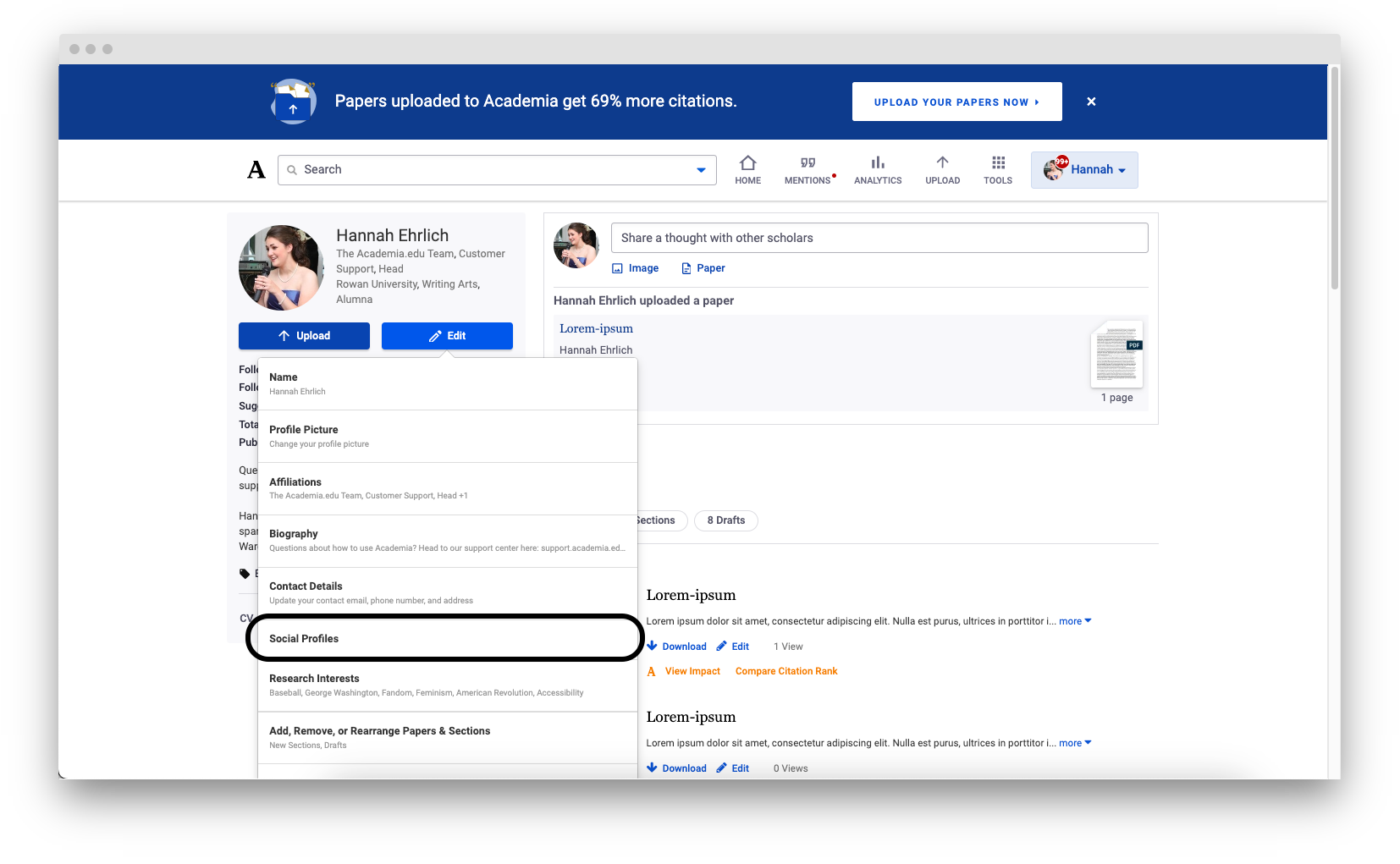 Select "Add Social Profile" once you're in the social profiles menu.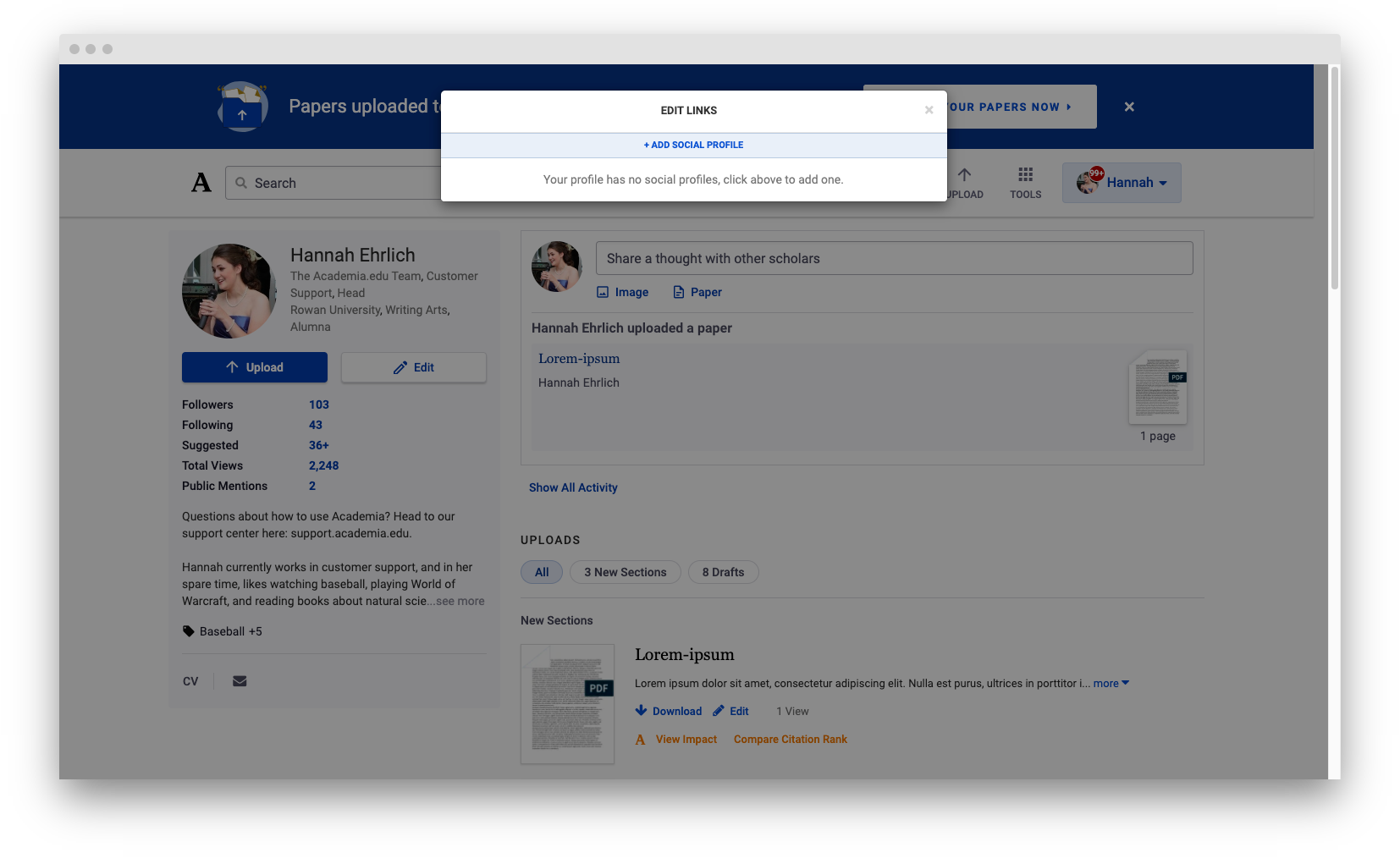 In the drop-down that appears, select "ORCID."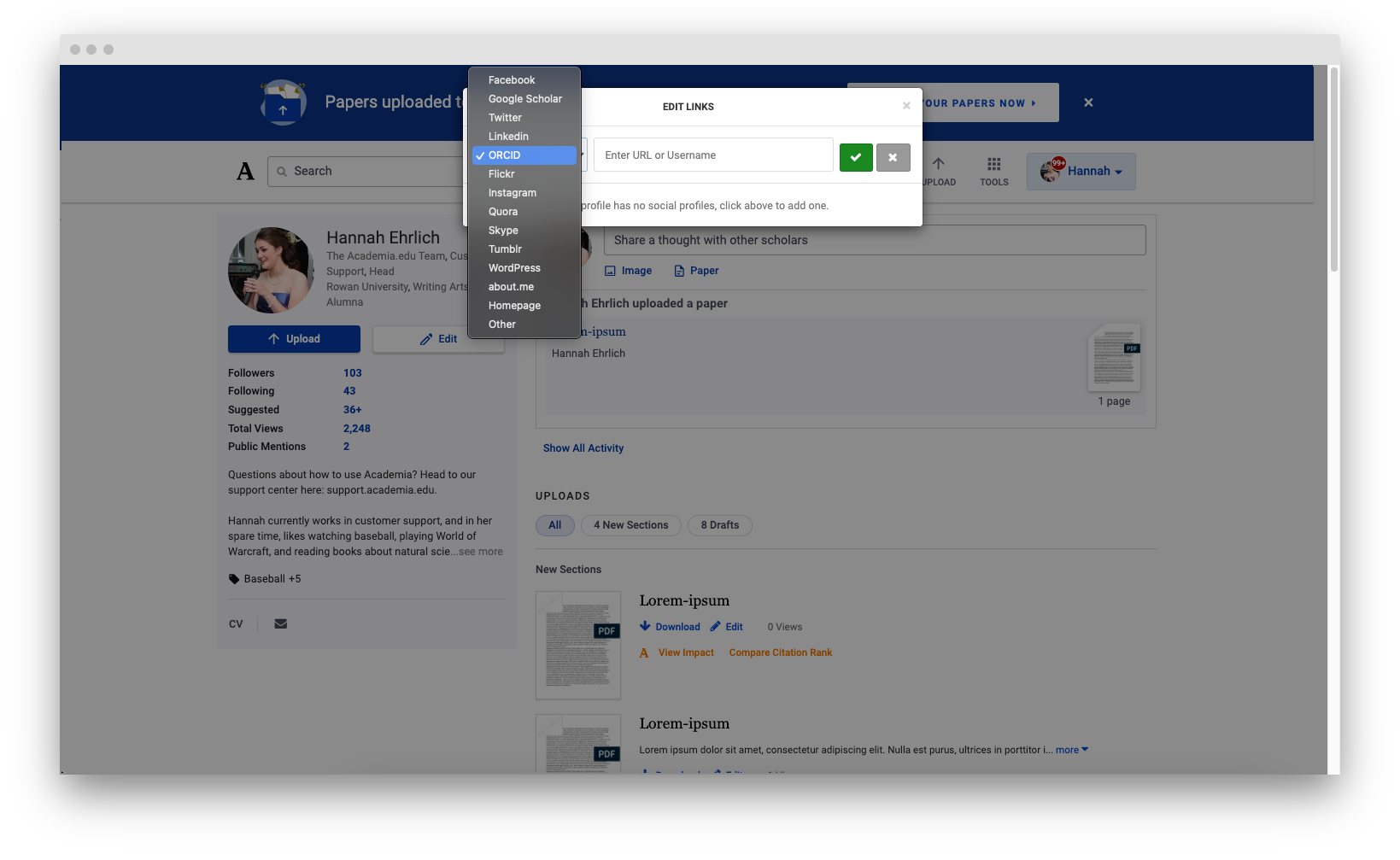 Then enter your ORCID ID and hit the green checkbox.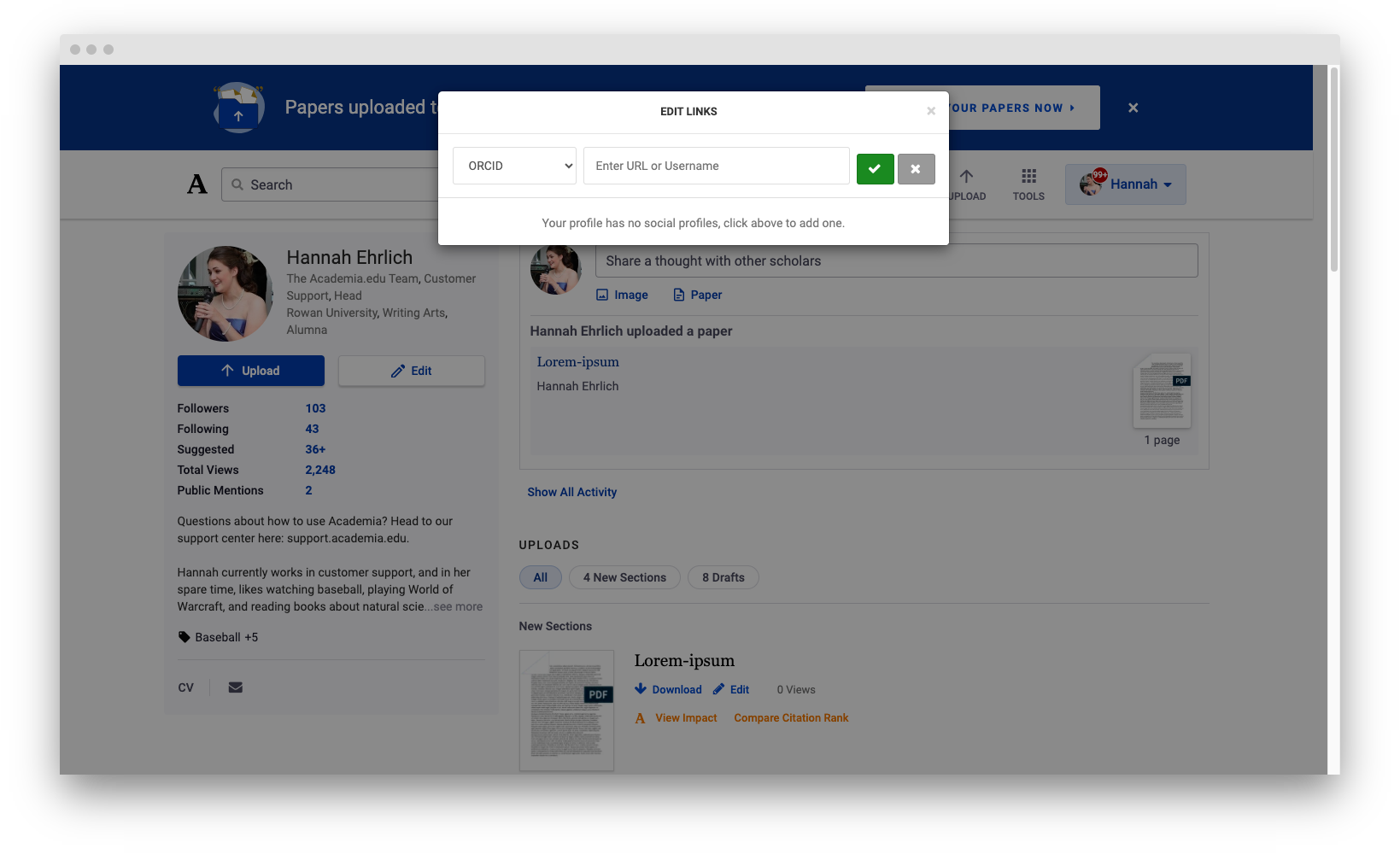 You can also add any other of your social profiles by clicking "Add Social Profile" again! When you're finished, click away from the box to save your changes. When you refresh your profile, your ORCID ID should now appear.