What are PDF Packs?

If you're embarking on a project that you believe will require a lot of research, it might not be quick enough for you to advanced search through all our documents at once. We now include an awesome new ability to download groups of papers, based on the paper you're currently viewing.

Say you find an incredible paper that is the foundational paper of your research topic and you know you want everything related to it. Instead of just selecting "download" or clicking on all the papers in the related papers sidebar, simply click "Download Full PDF Package" next to our regular download button!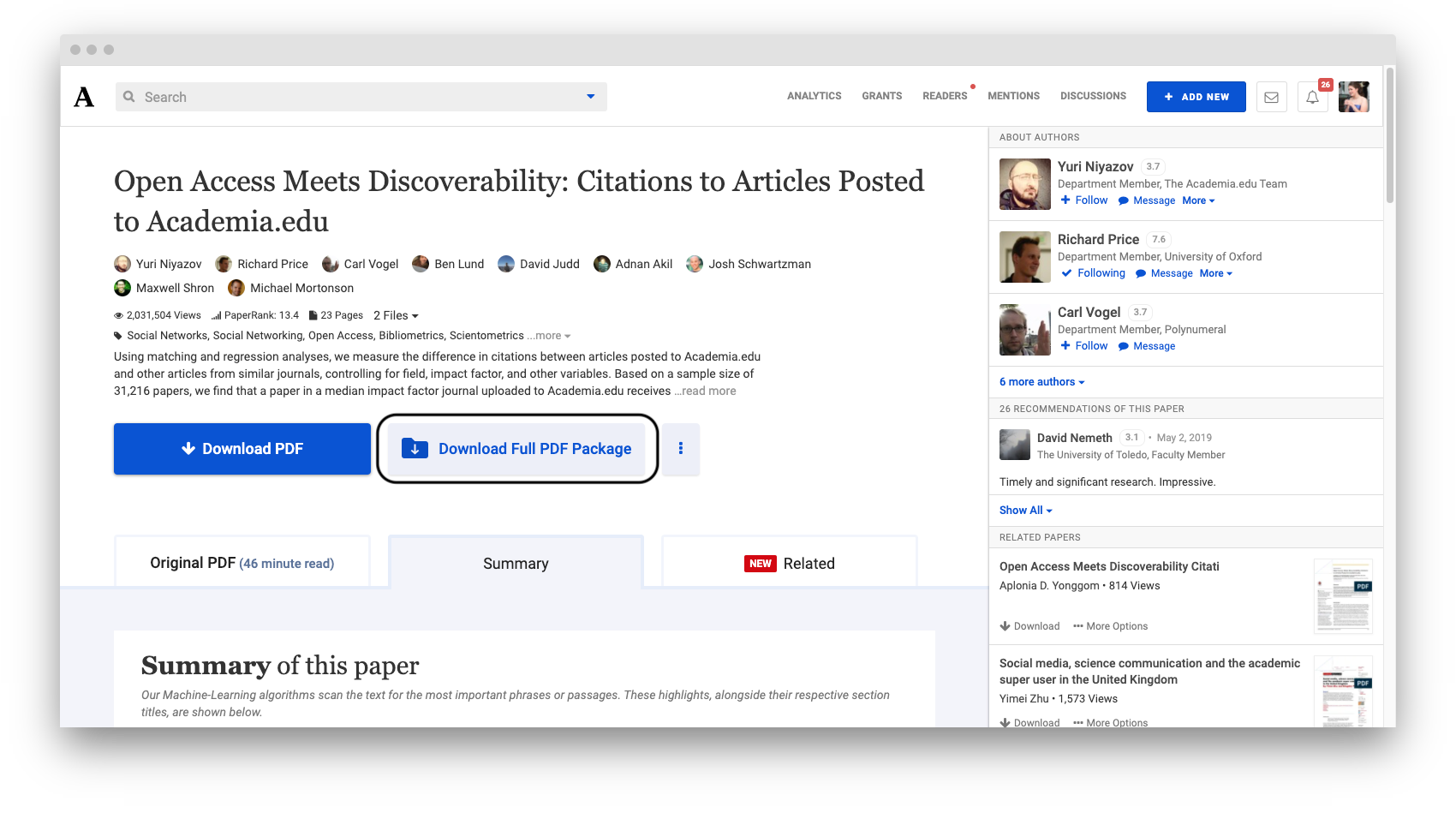 If you clicked the "Download Full PDF Package" button by accident, you can always go back by selecting "No thanks, I want to stay on the Free tier." If you're looking to gather more research as quick as you can, confirm by selecting the "Download Full PDF Package" button again!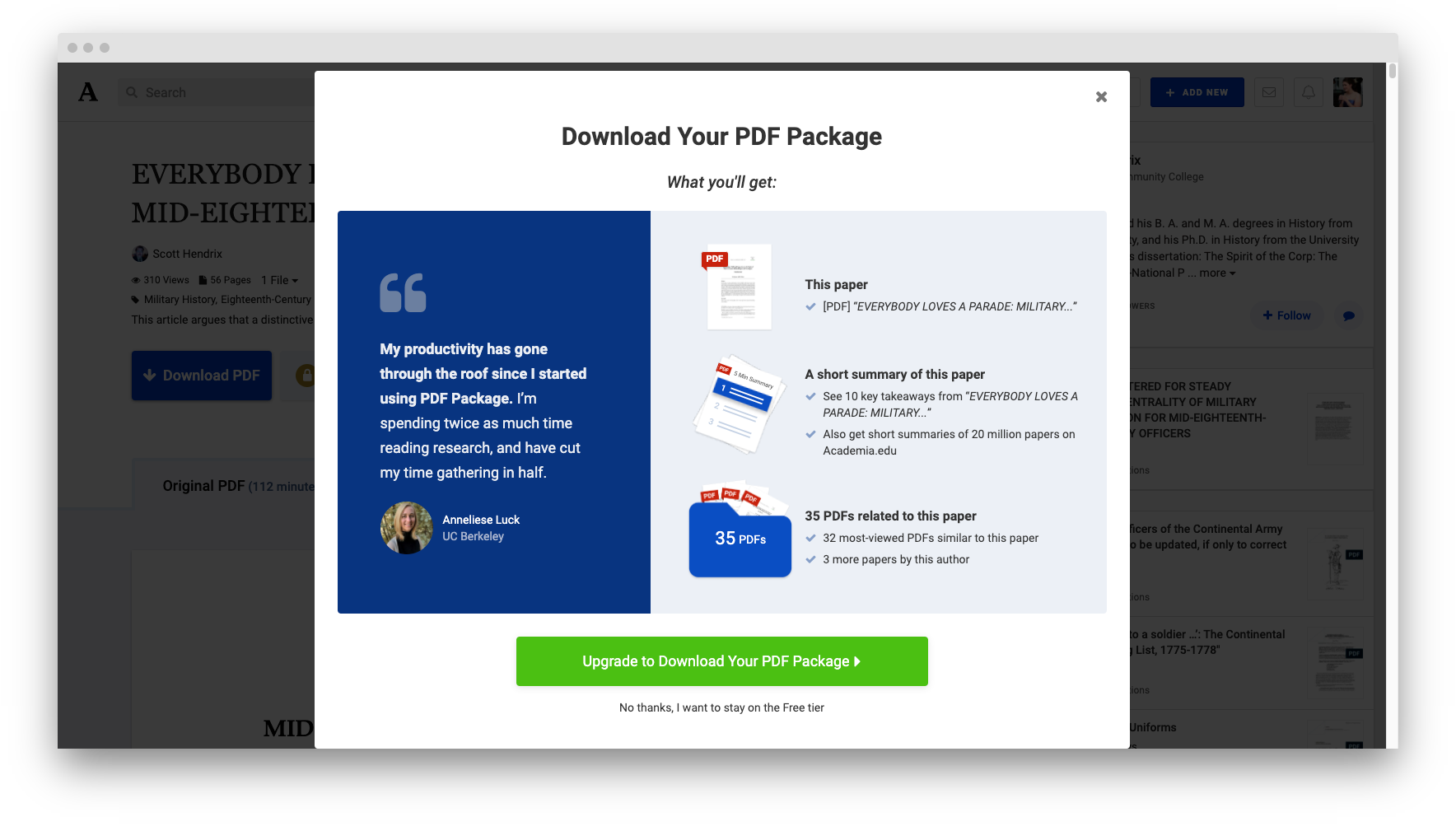 You'll notice some basic categories for paper download groups we think you'll like. We default to selecting all the boxes because we think more research is better than less research, but if you're trying to narrow your scope, uncheck any of the groupings you don't want to have included.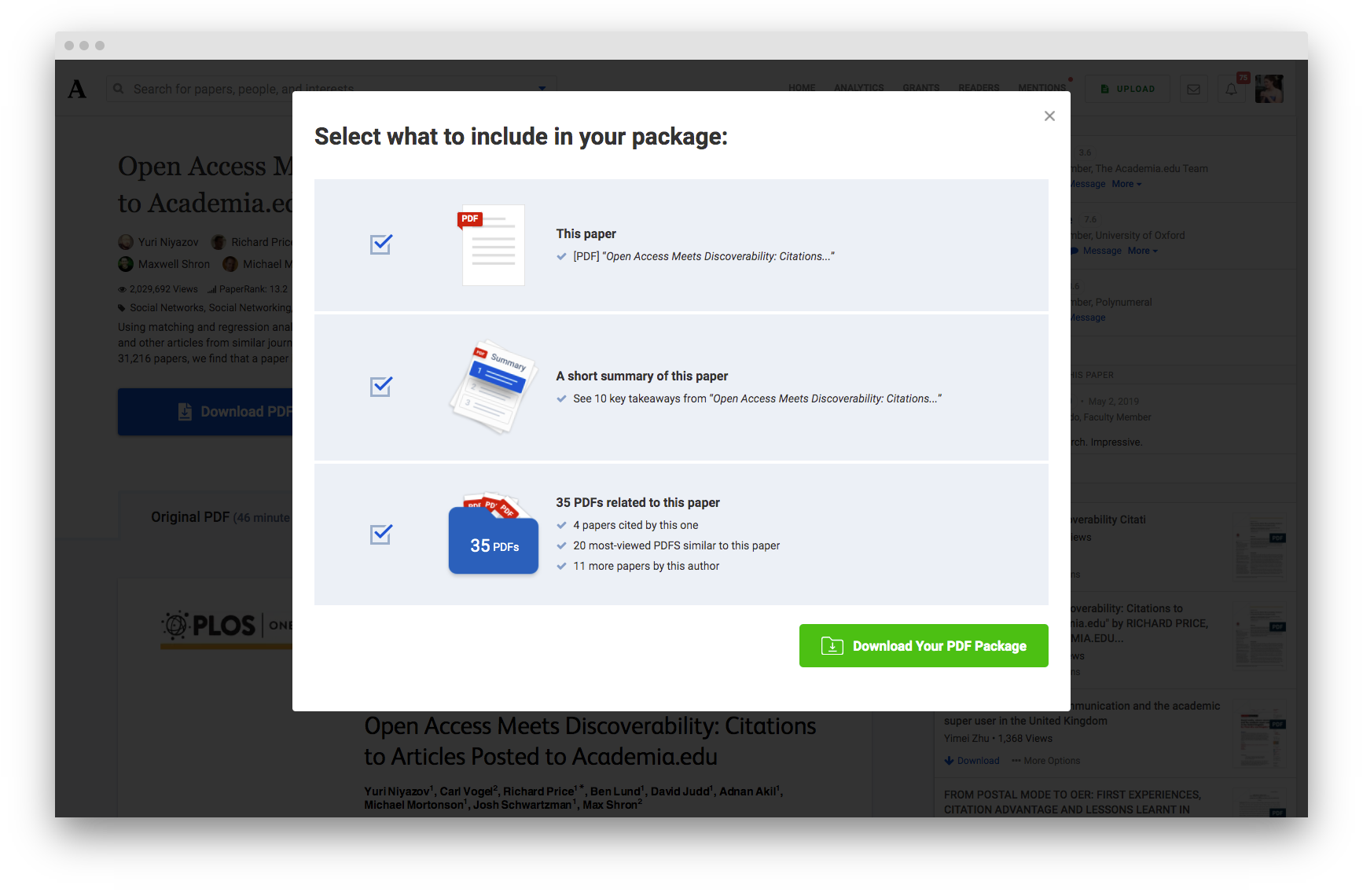 If you've already got Academia Premium, your download will begin immediately! If you haven't upgraded yet, we'll take you to a payment page where you can upgrade. Enter your payment information and your download will begin!


We'll show you this loading window with a percentage bar that should indicate how quickly your download is moving along. If any large files are included in your download group, this could take a while. Please do not close this window - your download will stop if you do!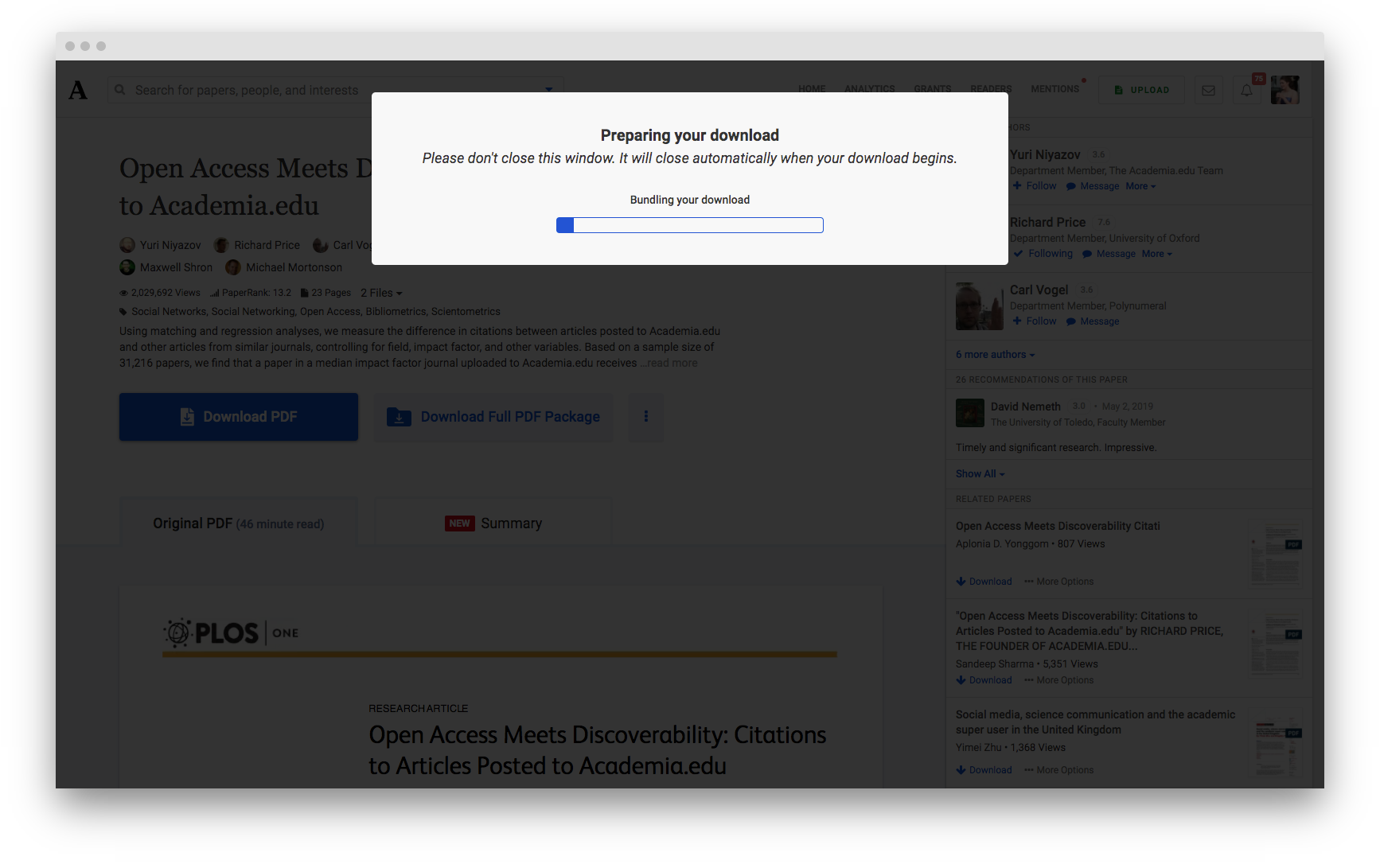 Once we've gathered all the papers from our server, you'll see the downloading start in your browser. This means we're actually adding the papers to your download folder. You can close this window whenever you'd like and continue to track your download in your browser downloads.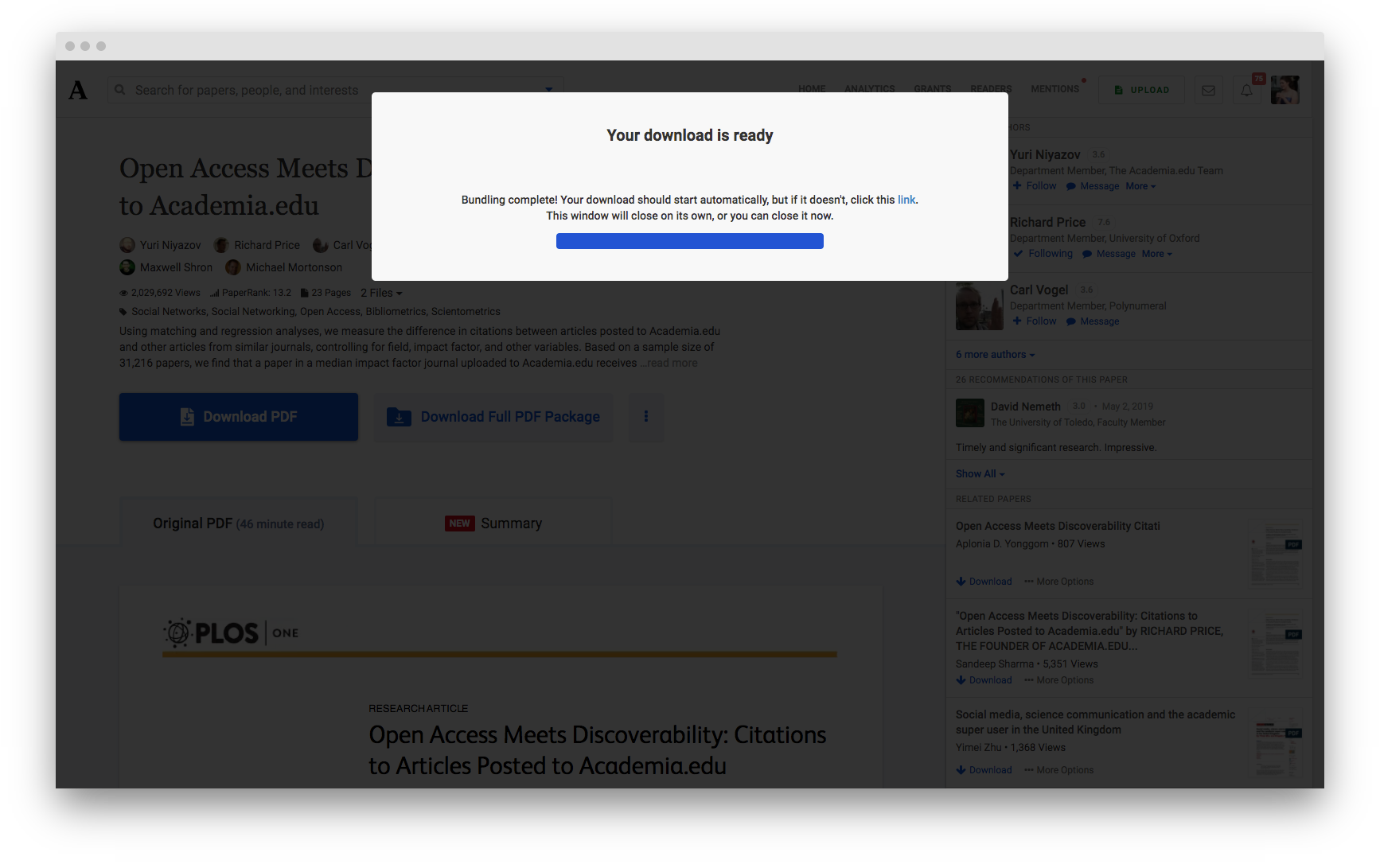 Where are my papers now?


All of your papers have been downloaded in one group to your download location. If you've never changed your download location, it will be in your download folder and will begin with "Academia.edu Bundle." Clicking this file will automatically expand it into your group of papers.