Suggested papers is an awesome and powerful new way for you to expand your field of research and learn about new papers related to yours.

Academia Premium members will see a new item under their paper titles that lists papers similar to the paper in question.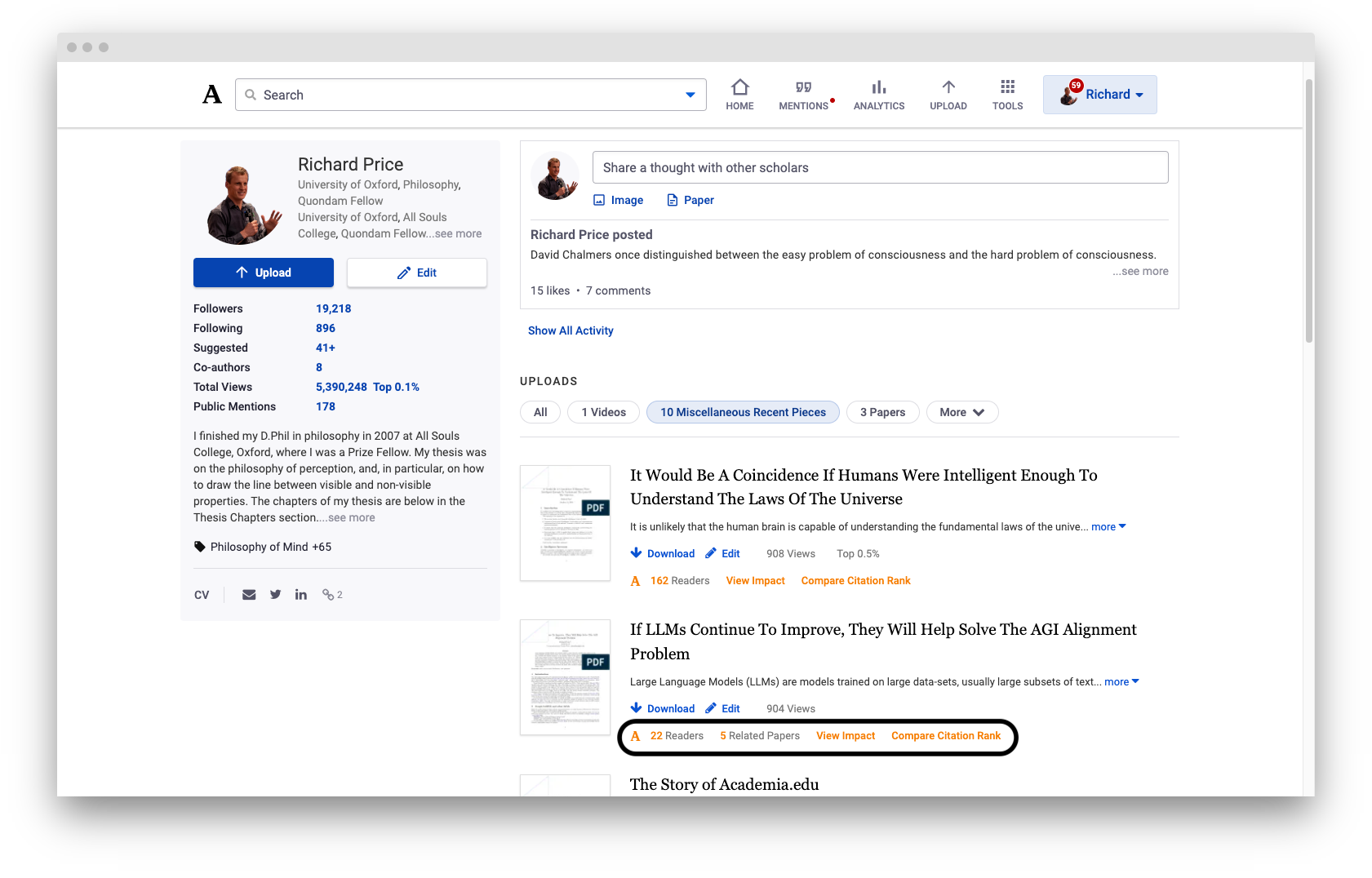 To see interesting papers like yours, hover over "related papers" and that list will appear!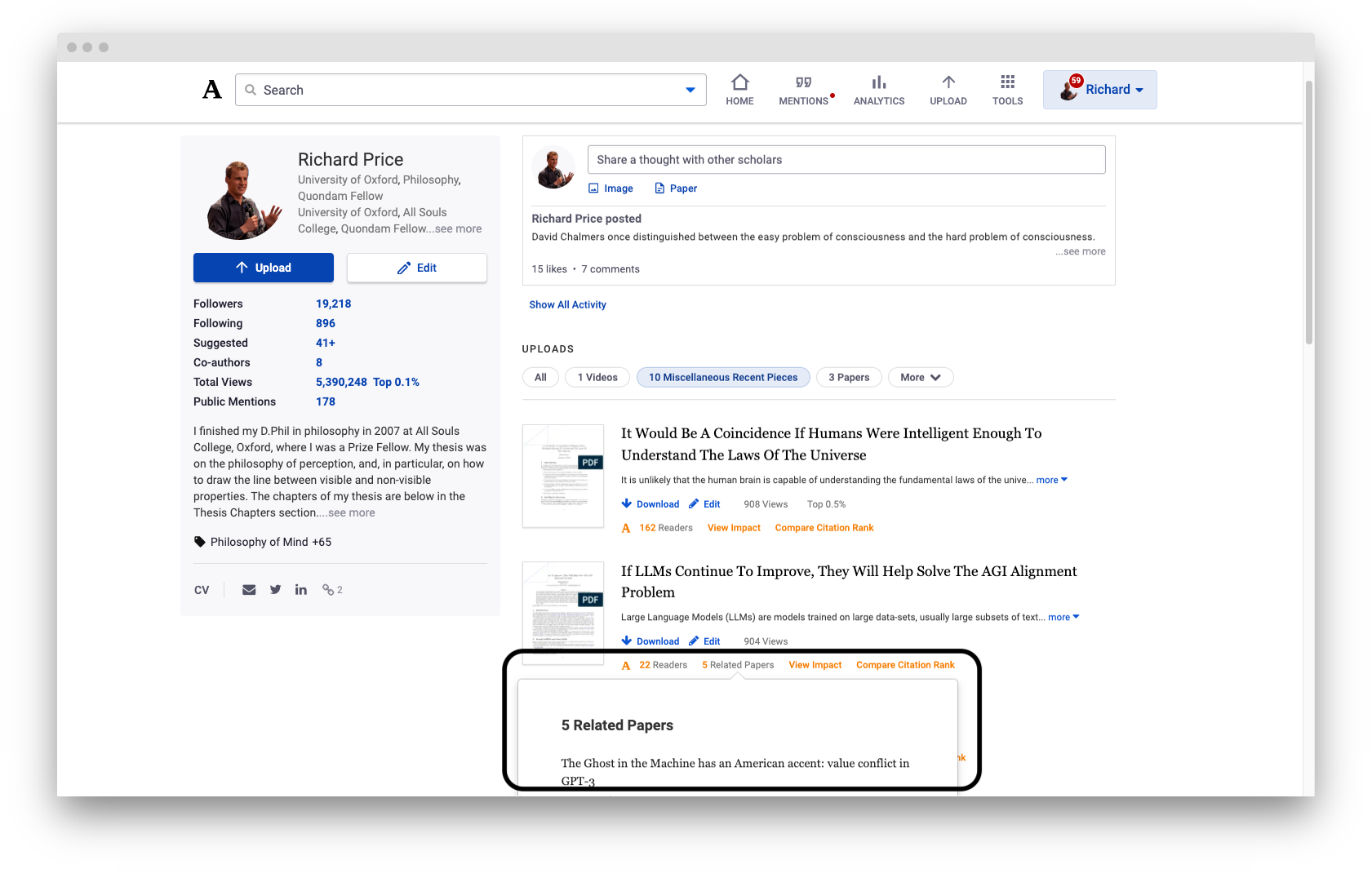 This is the perfect place to start to find new colleagues, learn about complimentary research for yours, and expand your horizons.

We'll track papers that seem similar to yours and display your paper on the sidebar next to that paper, to inspire any scholars or readers to grow their research to include your document. If we think your paper is similar to a paper a user is presently reading, we'll display it next to that document.