If your discussion has not yet ended, you will be able to delete it. If your discussion has already ended and you'd like to delete it, please contact us.

If you aren't happy with your discussion, you can delete it from the site. However, please be aware of the following:
Deleting a session is a nonrecoverable action. If you delete a discussion, it cannot be recovered, even by Academia staff.
Deleting a session will delete all discussion comments and statistics on that session.
Deleting a discussion will not the draft of this paper on your profile page.
To delete all references to your discussion, you must delete the draft on your profile page.

If you would still like to delete your discussion, you can do so by clicking "Delete this Discussion."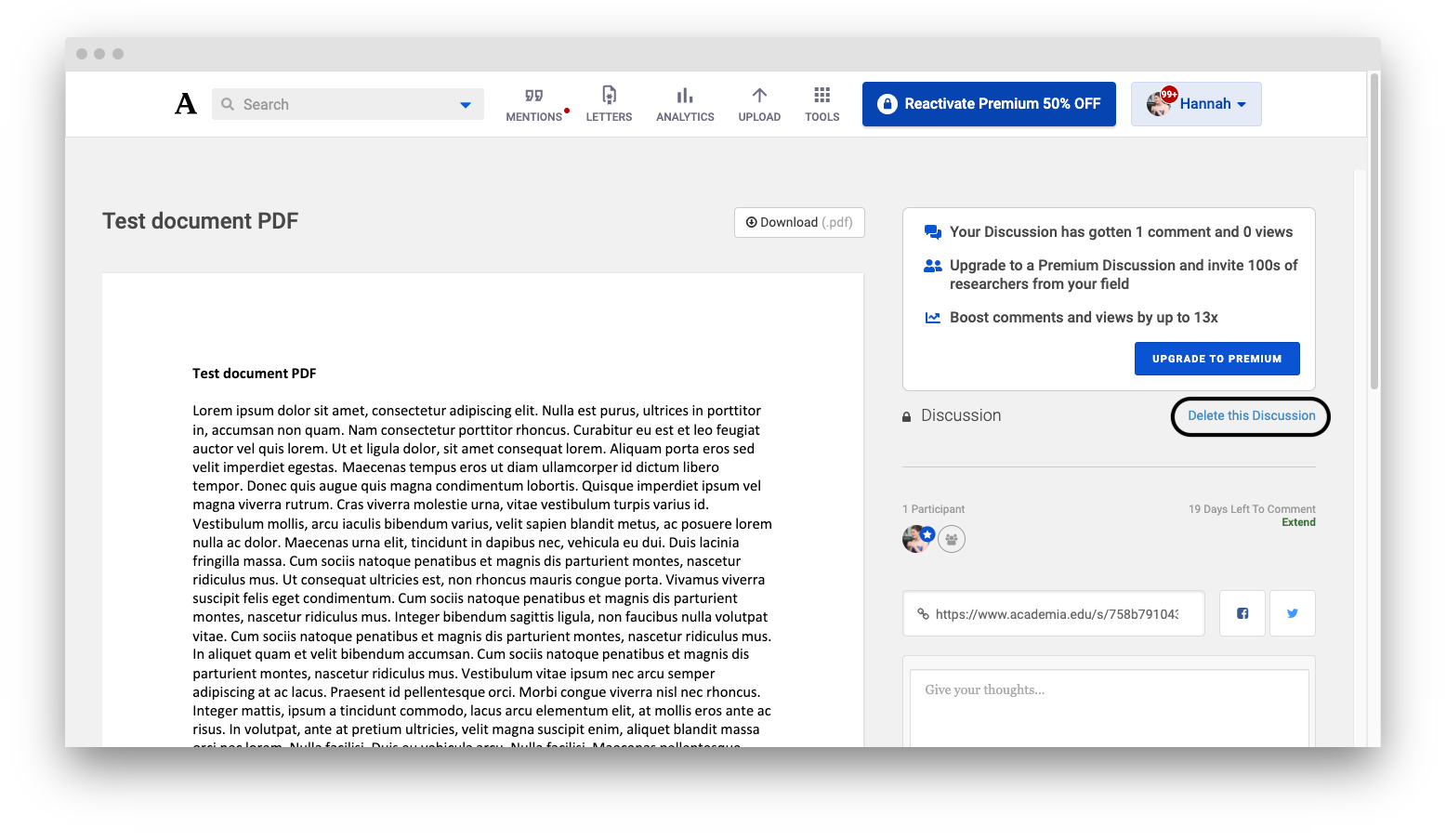 Then, confirm in the deletion box. Done!