Adding links to your papers can provide additional information, datasets or other resources and often go hand-in-hand with any document you have uploaded. 

If you are unable to upload your paper to Academia.edu for copyright reasons, you may also use a link to direct users to other locations where they can find you.

All links on a page can be viewed under "Files" on the page where your paper can be viewed. 



You can change this information from your profile. Here's how to get there. If you want to add a link, first click "Edit" under the paper you wish to modify. 




Scroll down on the edit page until you get to the "links" area.




Enter in the links you want to add, then click "Add."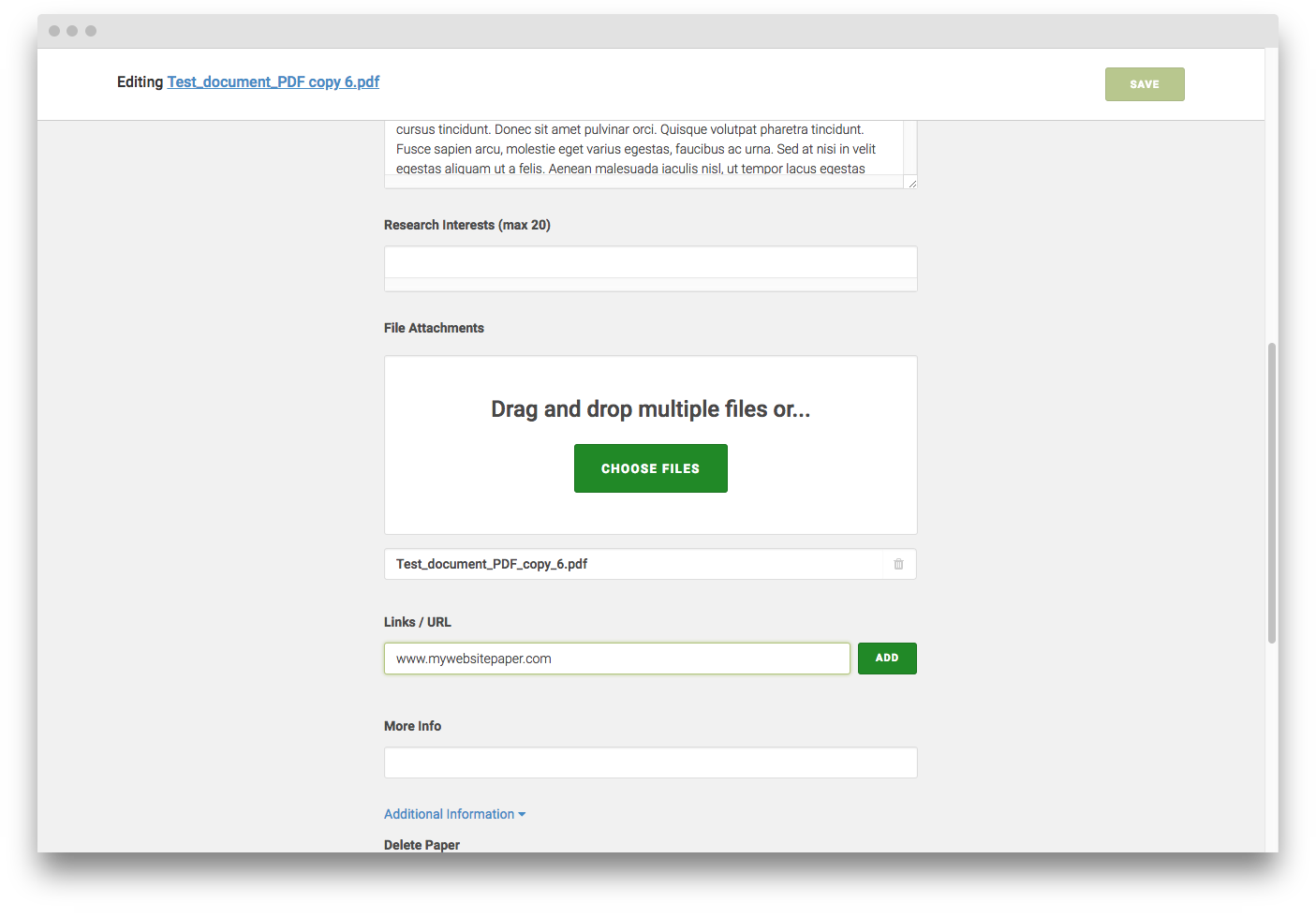 If there's a link you'd like to delete, click the trash can next to that link.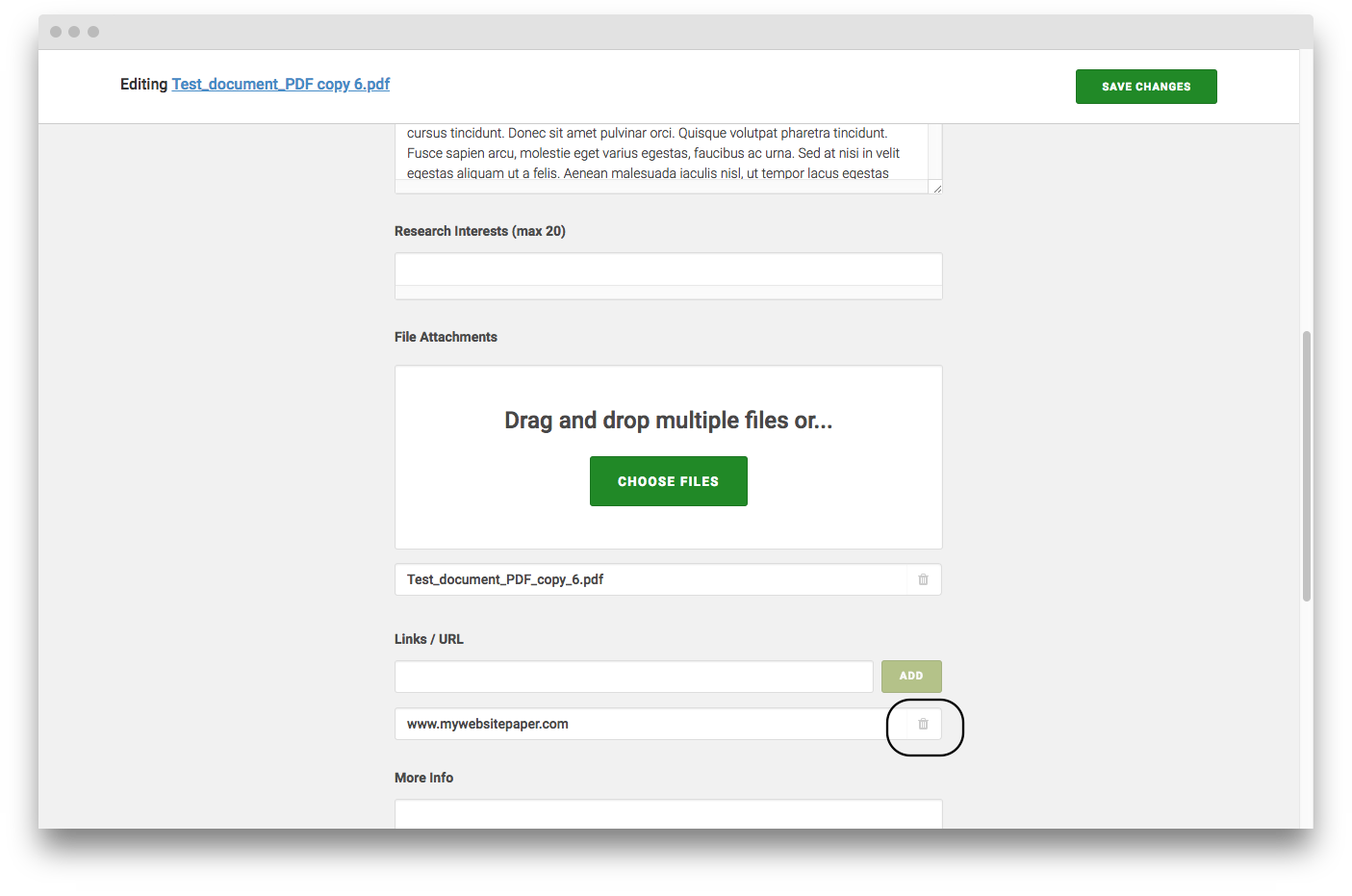 When you're finished, click save in the top right-hand corner.