Can I change the language that Academia.edu is displayed in?

All Academia.edu site text will appear in English. We do not currently offer Academia in any other languages at this time.


How do I search for documents in other languages?

Our free search options allow you to search for paper titles in any language you'd like. You can also search for research interests in other languages the same way you would search for a research interest in English.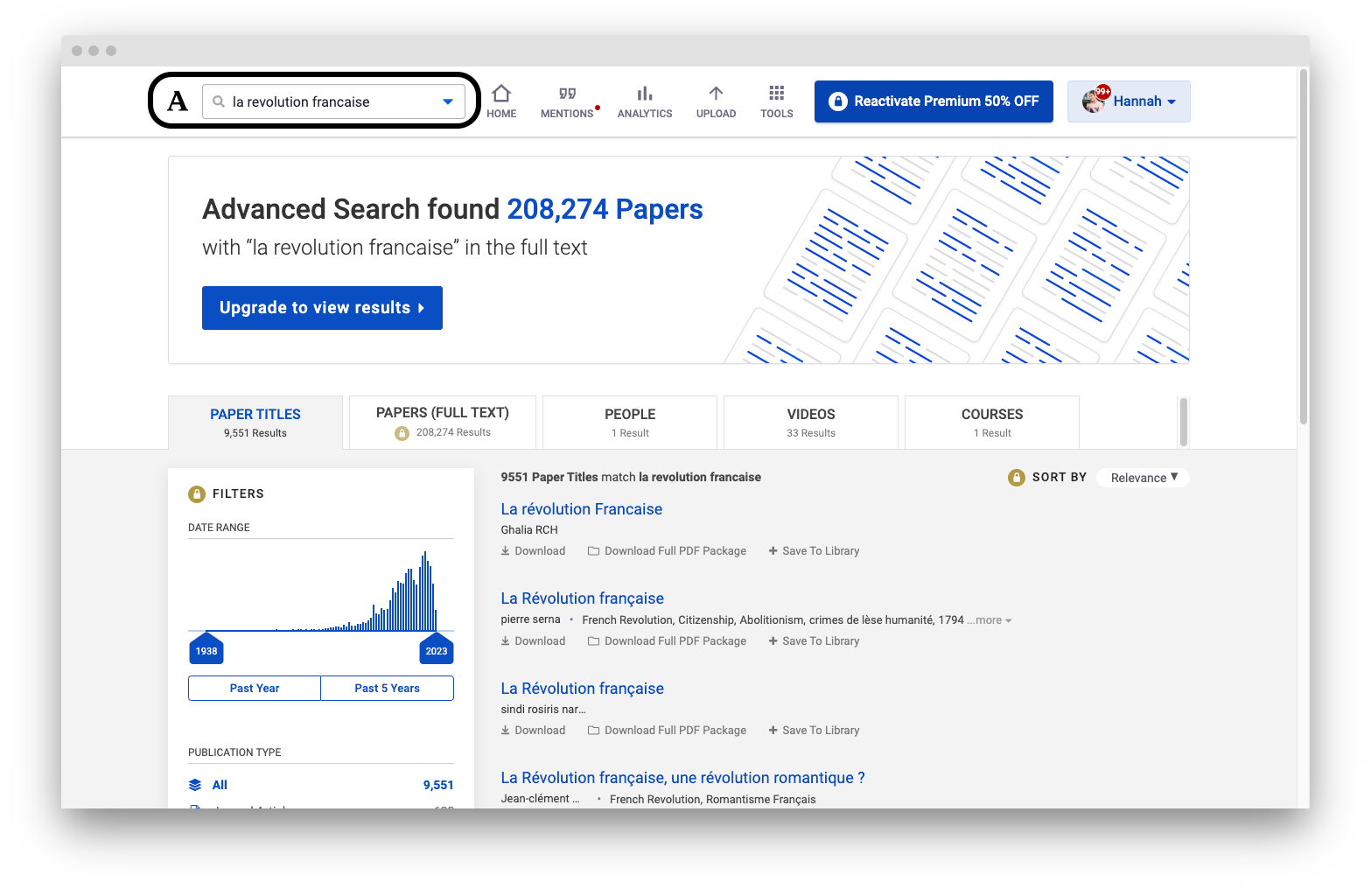 If you're interesting in more powerful search features, considering signing up for Advanced Search, our Academia Premium upgrade! We also offer a whole host of search features that you can use to narrow your searches, including searching by language.