The research interests that you attach to your paper allow it to be shown outside of your profile. Your paper will appear in any searches for that particular research interest in the "documents" section, and may appear in the newsfeeds of other users who share the research interests you have tagged.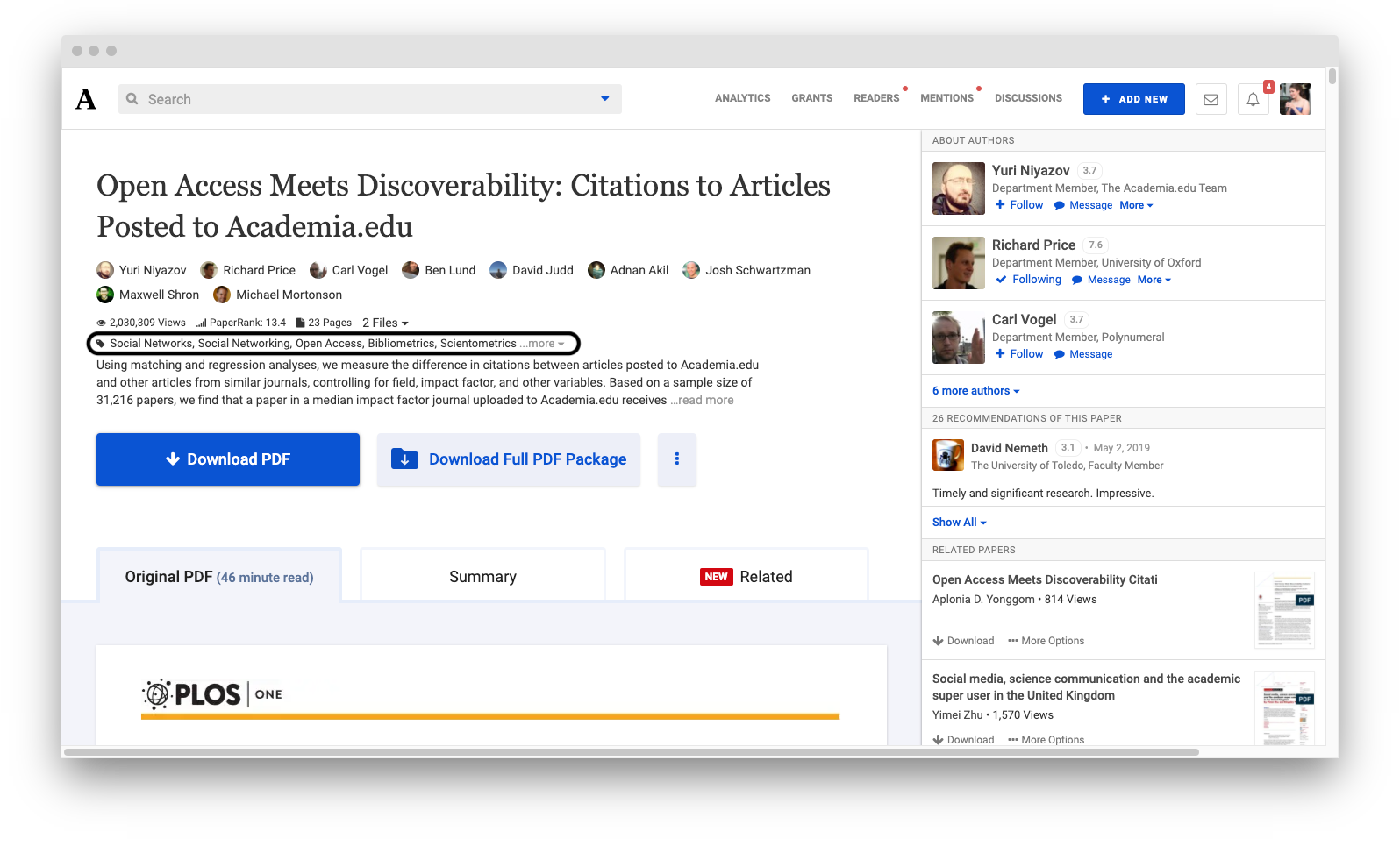 The research interests you attach to your paper can be viewed clicking on the title of your paper on your profile. This takes you to the paper page, where you can click "More" under your paper title to view your paper research interests.

To modify the research interests on your paper after you have uploaded it, click "Edit" under the name of the paper.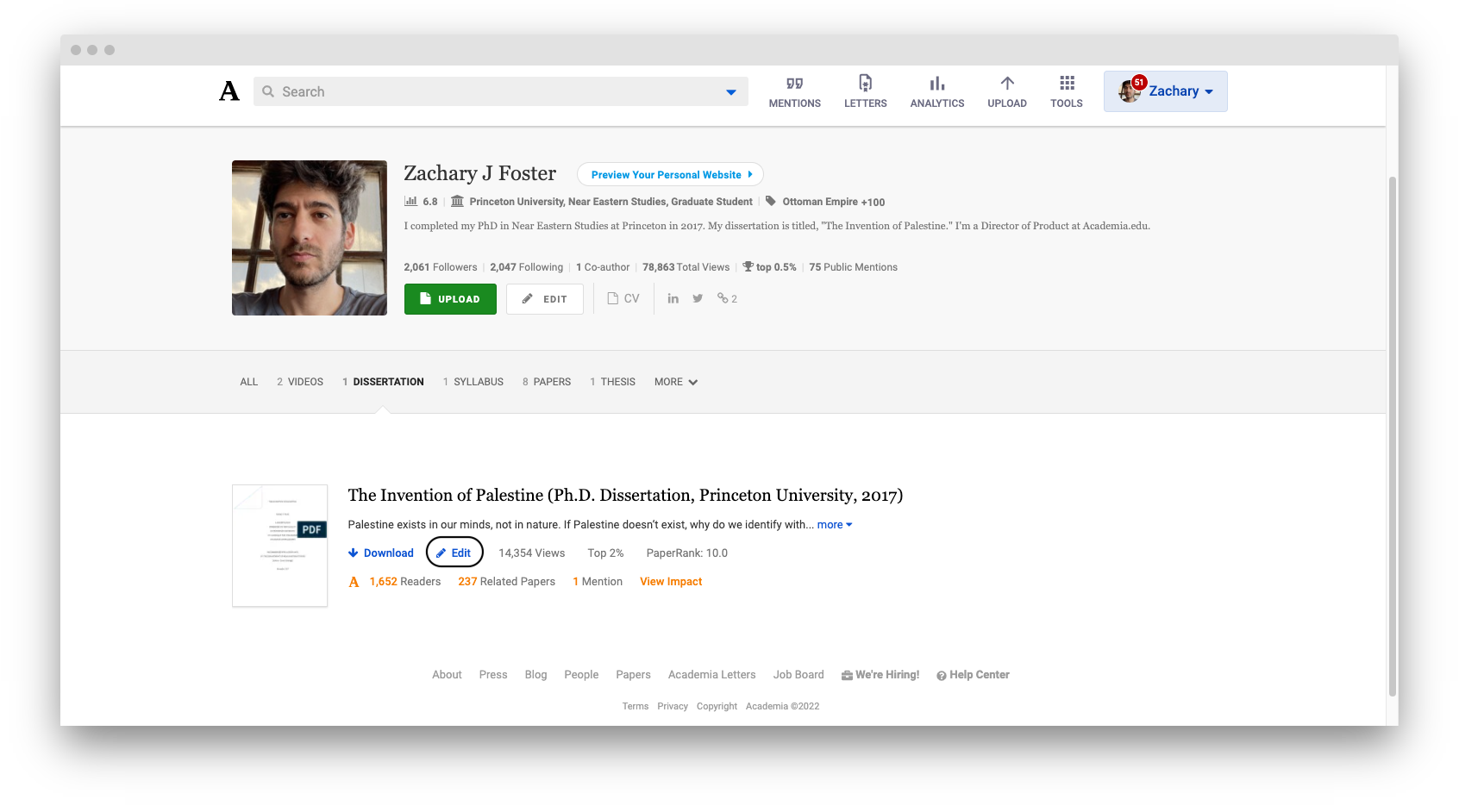 Scroll down to where the research interests of your document appear.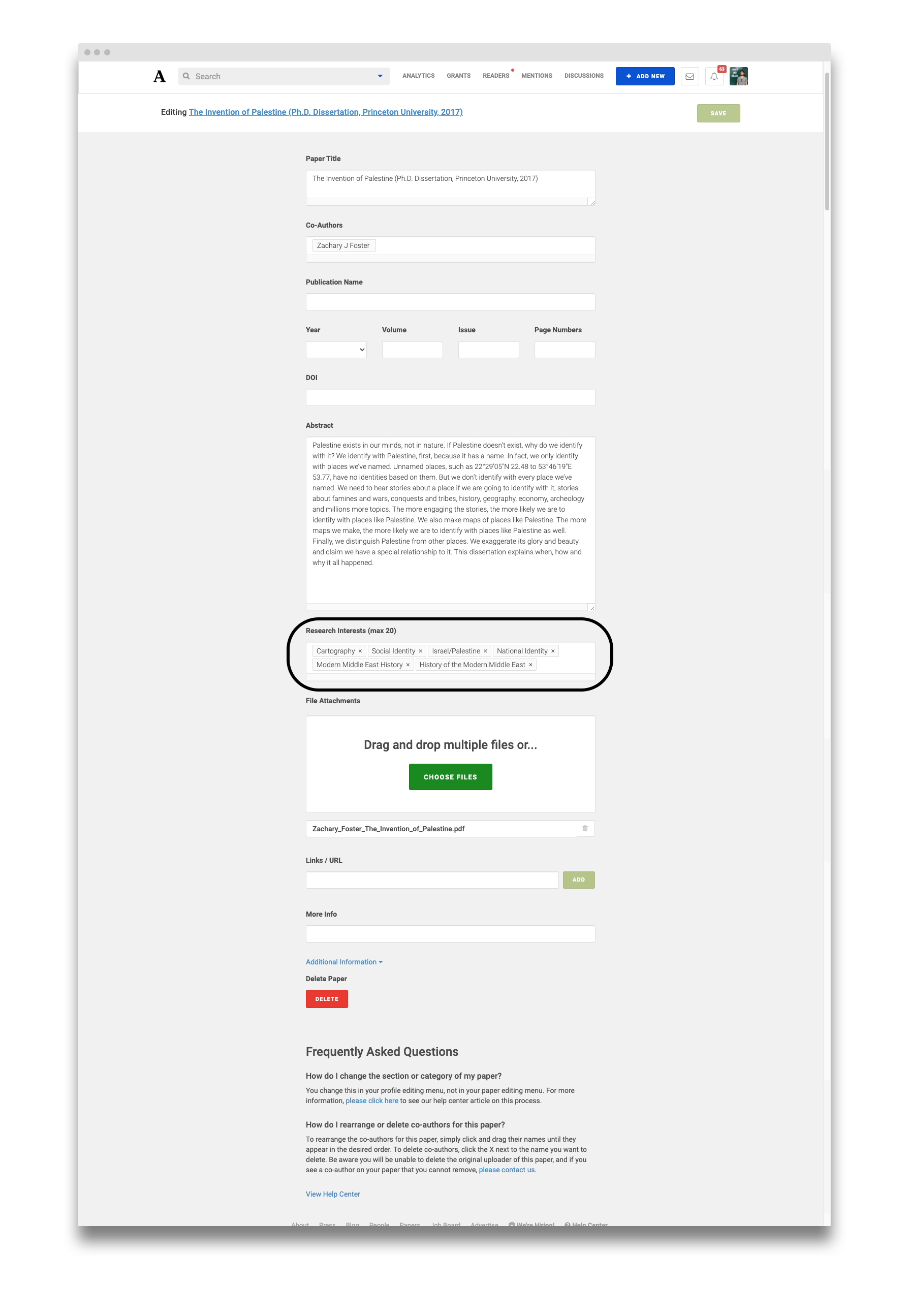 In the research interest box, begin writing your research interest. If your research interest appears, click it.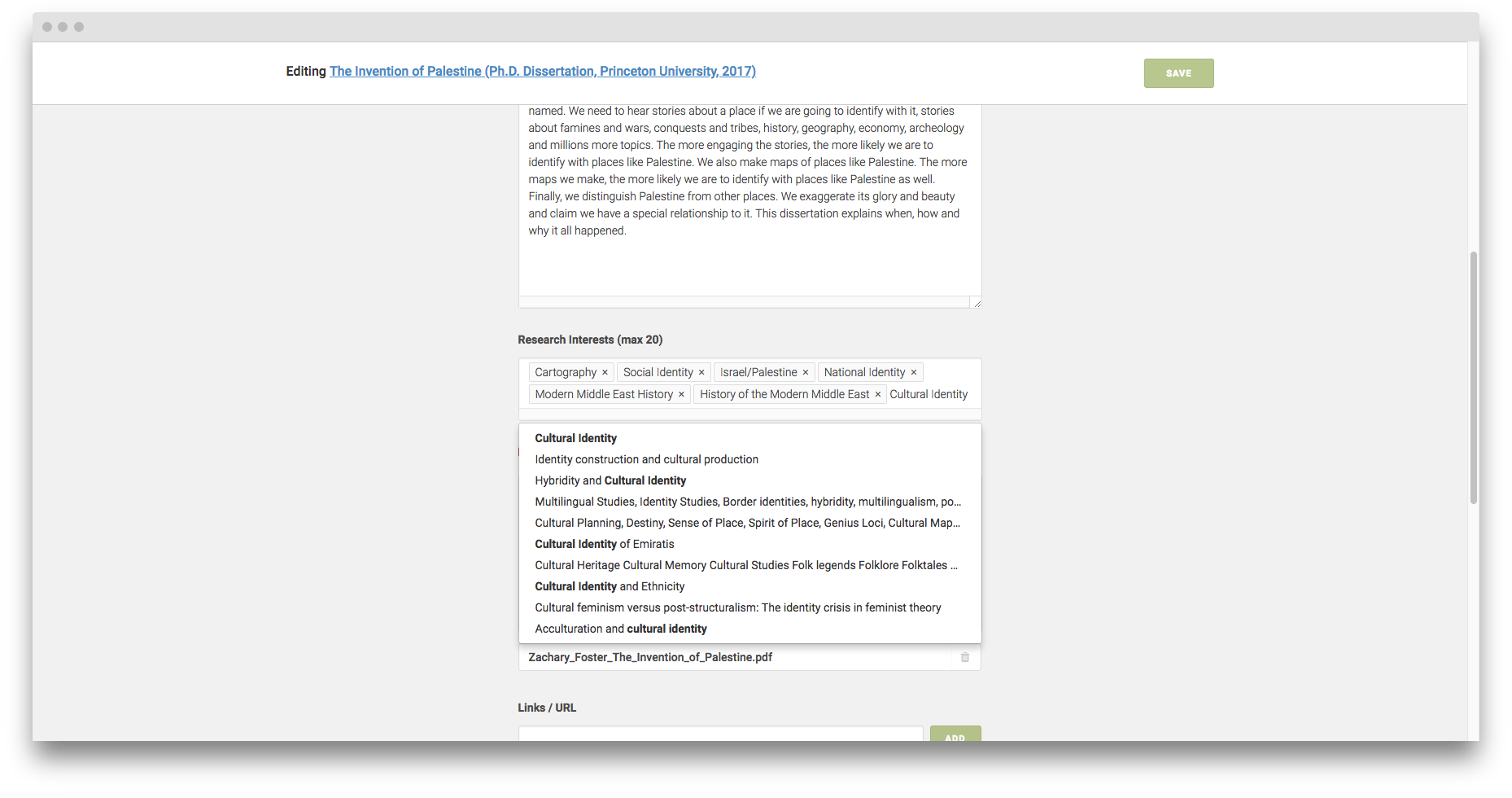 If it does not exist, write out the whole research interest, then click it when you're done.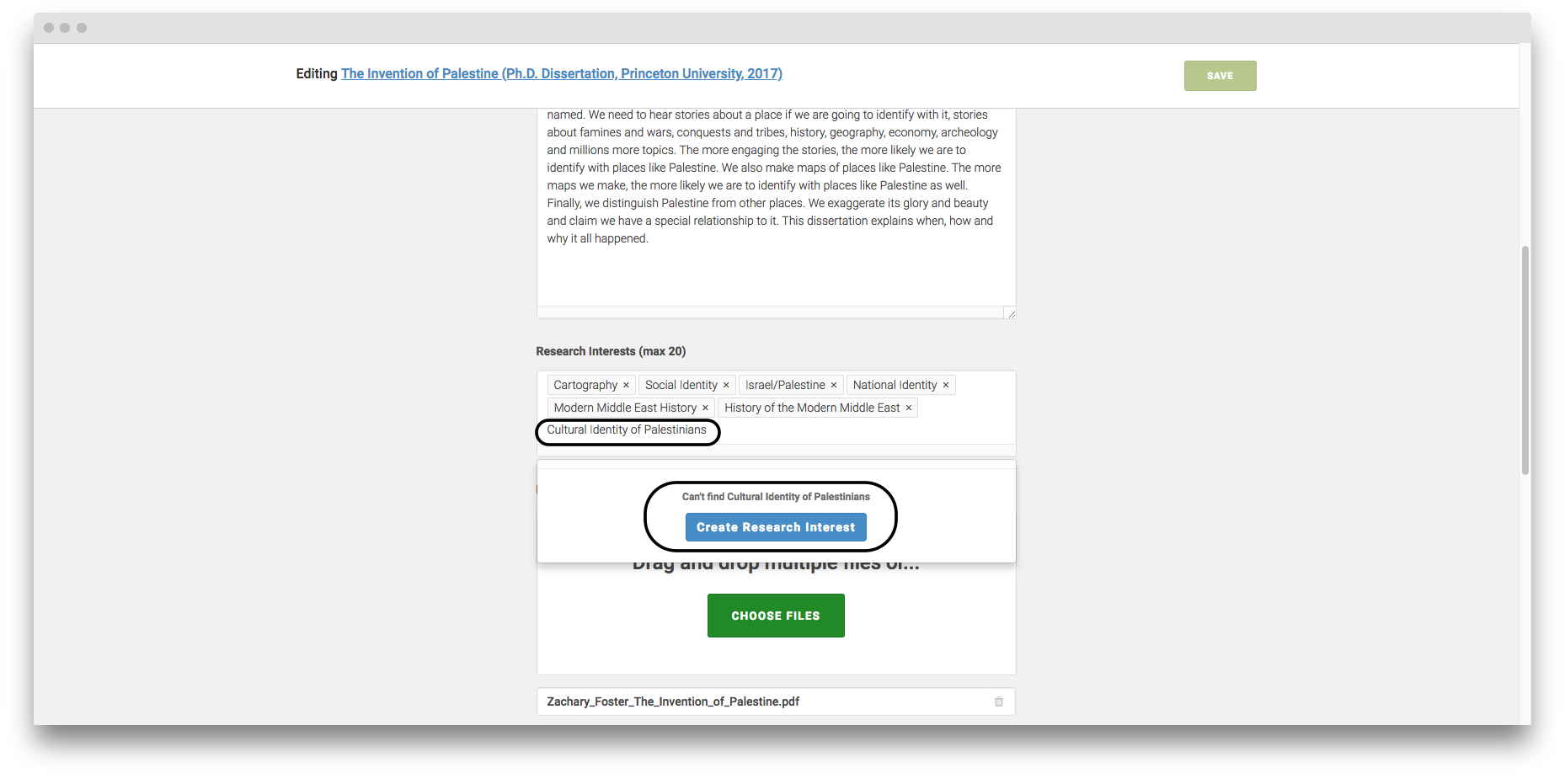 To delete research interests, click the "X" next to the research interest you'd like to remove.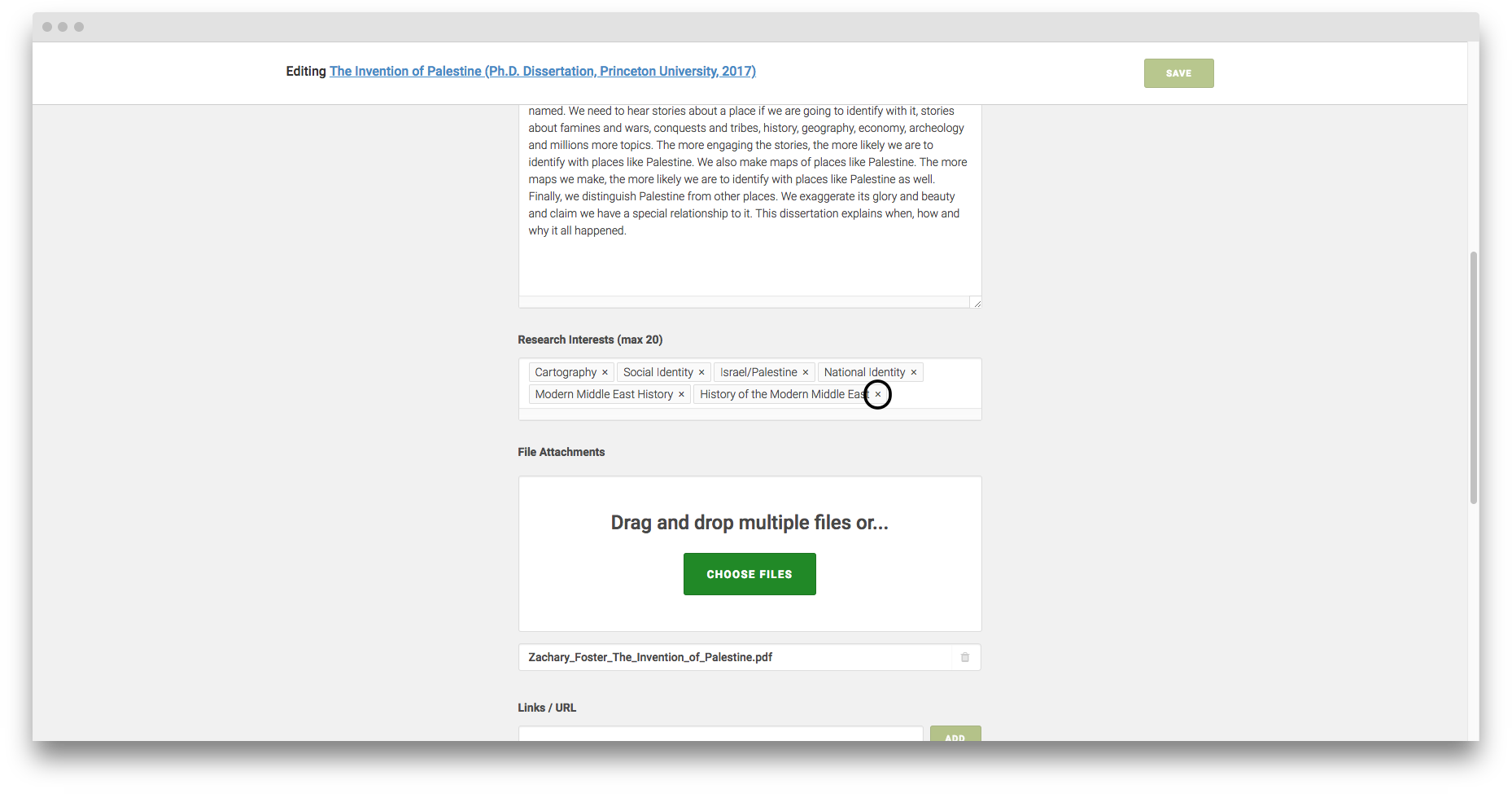 You can also rearrange the order of your research interests. To do this, click and drag the research interests until they appear in your preferred order. The first few research interests will show up under your abstract and in your profile; any remaining interests can be viewed by clicking the "more" link after the research interests.

When you're finished, click "Save" in the top right-hand corner!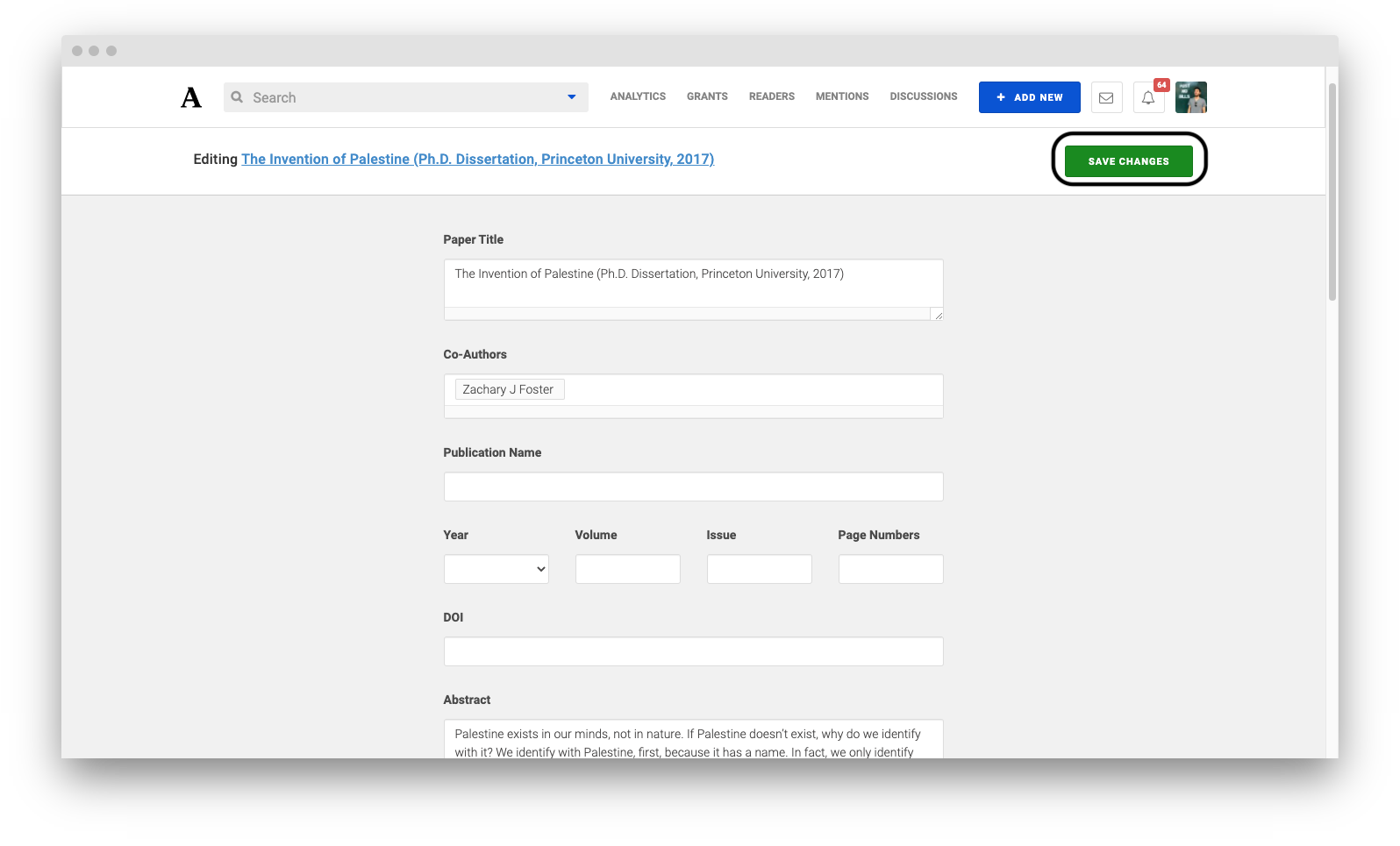 Troubleshooting
Q: I get a "Something went wrong!" error message.
A: Try restarting your browser, using a different browser, or restarting your computer. If that still doesn't work, let us know by clicking here and we'll see what further assistance we can offer. Please include your profile URL in your support request.