Where can I sign up?
Signing up for Academia Premium is easy! You can do so from your Academia account settings. All you need to sign up is a credit card and an Academia account!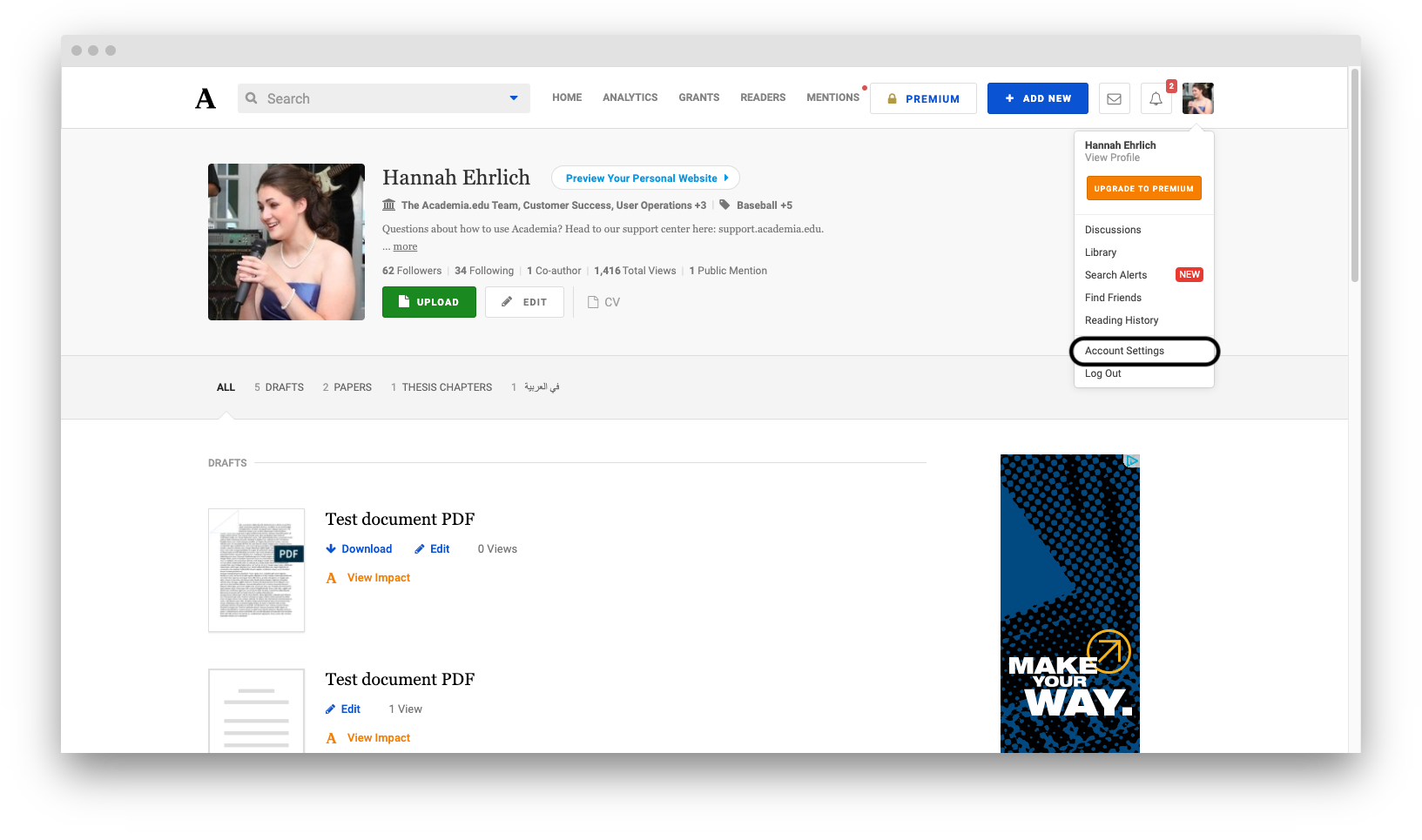 First, go to your account settings, then to Premium settings in the left-hand sidebar.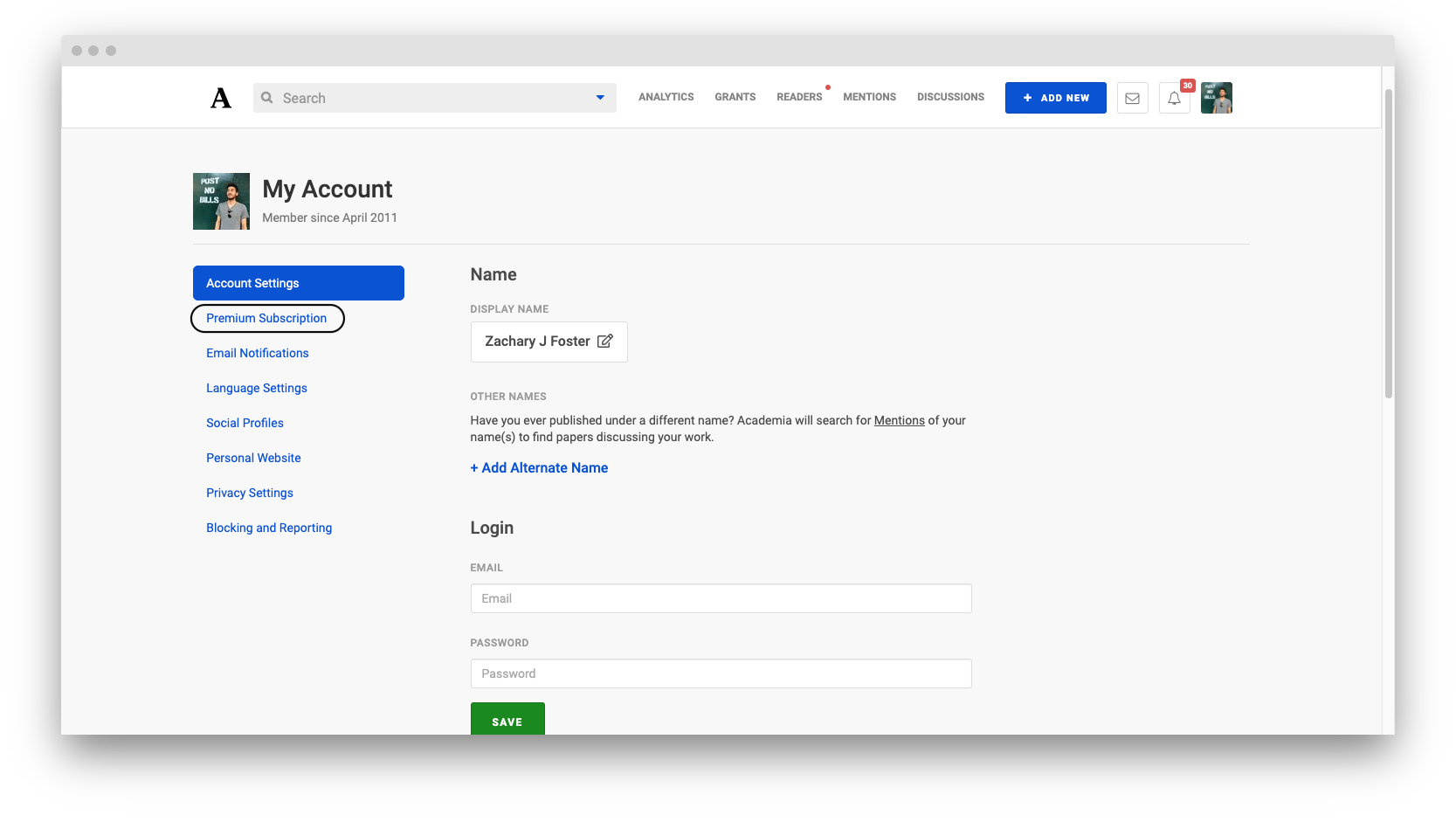 On this page, you'll see a green "Subscribe" button. Click it!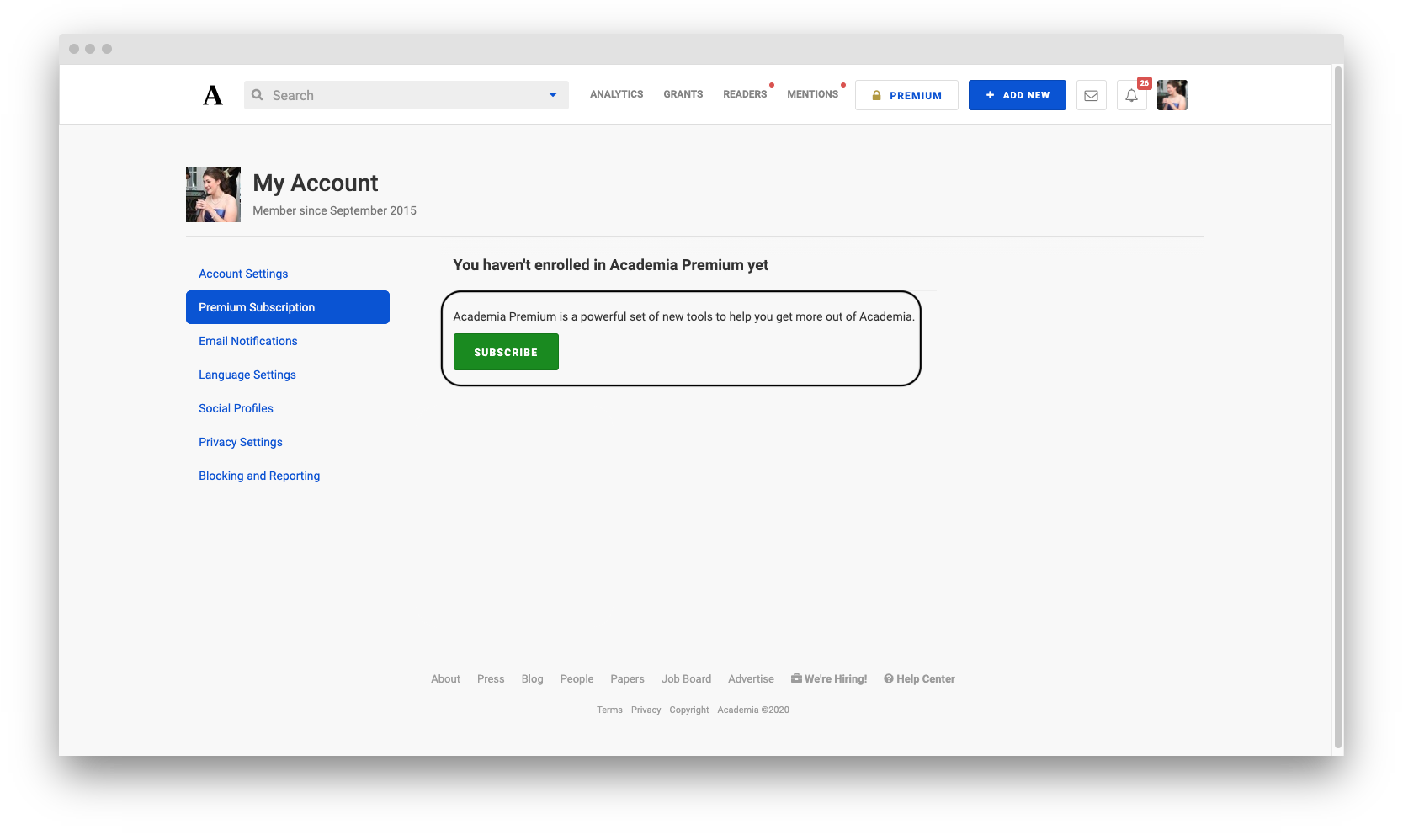 We'll bring you to a page that describes our exciting Academia Premium features. When you're ready to sign up, click "Upgrade to Premium."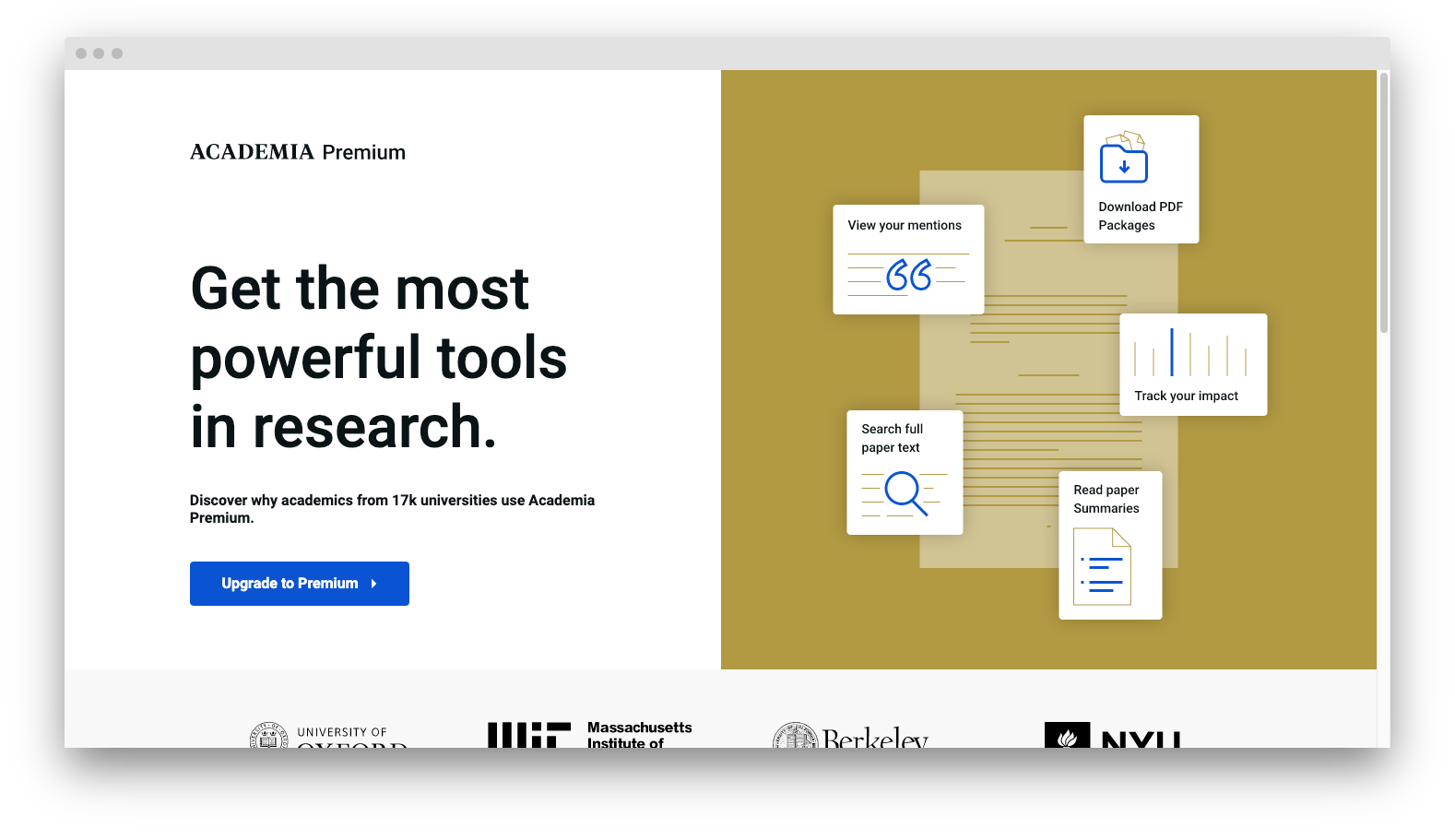 Enter your payment method and you're good to go! Note: pricing and payment options differ by country.